5 more foods that Tom Brady would definitely hate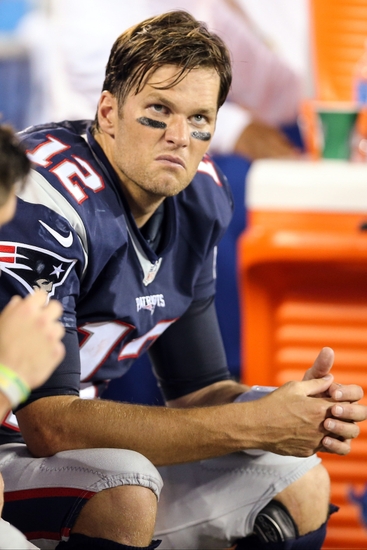 Tom Brady is a savage who claims to have never eaten a strawberry in his life. If he hates delicious berries, it's worth considering what other foods the prima donna QB might hate.
We all have a friend like Tom Brady. He's that schlubby kid from high school who was a few pounds overweight with a bad haircut who discovered weight lifting and dieting in college. Now, when he comes home for holidays, he can't help but tell you how much he's benching or about the new vegan diet he's trying out.
Seriously — the absolute worst.
This week, Brady made headlines by claiming to have never eaten a single strawberry in his life. That's a bold claim to make, but Brady's restrictive diet is well-documented, so there may actually be some validity to his claim.
Brady doesn't eat sugar, tomatoes, flour, anything remotely processed, and also claims to have never touched coffee. Knowing that, and with his recent strawberry denial, it is really worth wondering what other foods Tom Brady would absolutely hate.
Here is my best attempt at identifying five foods that Mr. Gisele Bundchen would never allow to pass his lips.
5. Kiwis
Seriously, if Brady refuses to eat strawberries, how could he possibly have tried kiwis. It's a weird Chinese gooseberry. Kiwis are all hairy on the outside and they have these crunchy little seeds on the inside. I'm not sure what it is about strawberries that turned Brady off, but it has to be the external seeds. Well, the seeds on a kiwi are way crunchier and way more awful to eat. No way that Tom Brady would ever dare try a kiwi, regardless of how luxurious they are.
But, if Brady ever did try a kiwi, he would be ingesting approximately 42 calories per serving and six grams of pure, unadulterated glorious sugar. Kiwis are also very high in Vitamin C, which Brady might actually need in Boston where the air gets so cold that footballs mysteriously lose pressure.
4. Green bean casserole
Every single family living in America has some variation of this time-honored holiday classic. What can possibly be better than a heaping pile of green beans smothered in canned or powdered cream of mushroom soup and freeze-dried fried onion straws.
If you can name me something more American than this dish, I'll be wildly impressed.
There are a ton of reasons Tom Brady would hate this dish. For starters, the mushrooms, one of Brady's approved foods, have been so bastardized by being combined with cream. There's a ton of flour in the soup, and if you're going with the canned version, more MSG than you can shake a stick at. No, I believe that Tom Brady would prefer to eat his green beans plain and boiled as nature intended.
3. Lobster roll
Tom Brady plays football in New England. Therefore, he should have sunk his teeth into at least 600 lobster rolls by now, but that's not how Tom Terrific rolls.
A lobster roll is a delicious treat. Even McDonalds makes them from time to time. For the uninitiated, a lobster roll is a glorious sandwich made up of lobster meat that has been soaked in a vat of butter, maybe a tablespoon or four of mayonnaise, and a few pieces of diced celery and scallions.
This great New England tradition is not worthy of a demigod like Tom Brady. Hold the lobster meat, butter, mayo, and roll. Bring on the celery.
2. Hot dog
Tom Brady does not eat food unless he can be sure whether it is a sandwich or not. A sandwich involves bread, which involves flour. If a hot dog were a sandwich, it would have flour. If a hot dog is not a sandwich, it might not involve bread, and it might not involve flour.
This is not something Tom Brady can take a chance on. Until we get clarification, these nebulous encased-meat food items have to be left alone. I do think, however, that Tom Brady must enjoy taking in a good on-field hot-dog mascot race.
1. The KFC Double Down
There has never been a more glorious fast food item in the history of the world than the KFC Double Down. Described loosely as a "sandwich," the Double Down is actually a heaping pile of bacon, two different types of melted cheese, and the Colonel's secret sauce that are squeezed together between two massive pieces of fried chicken breast.
Artists should stop painting. Musicians should stop singing. Authors should stop writing. There will never be anything created that comes close to matching the KFC Double Down in terms of pure majesty.
This beast has 541 calories, which is actually much lower than one would expect. It weighs in with a whopping 53 grams of protein, which can easily be put to use building a whole lot of lean muscle.
The problem for Brady with this sandwich is the "secret" sauce. You can't expect an athlete so finely tuned as Brady to ingest a sauce to which he does not know the entire list of ingredients. There might be something processed in that sauce. All KFC has to do to bring Brady on as a celebrity endorser of this fine, fine sandwich is release the ingredients to the Colonel's sauce.
This article originally appeared on