5 free agent running backs who could interest Philadelphia Eagles
Ryan Quigley/FanSided via Inside the Iggles

Fansided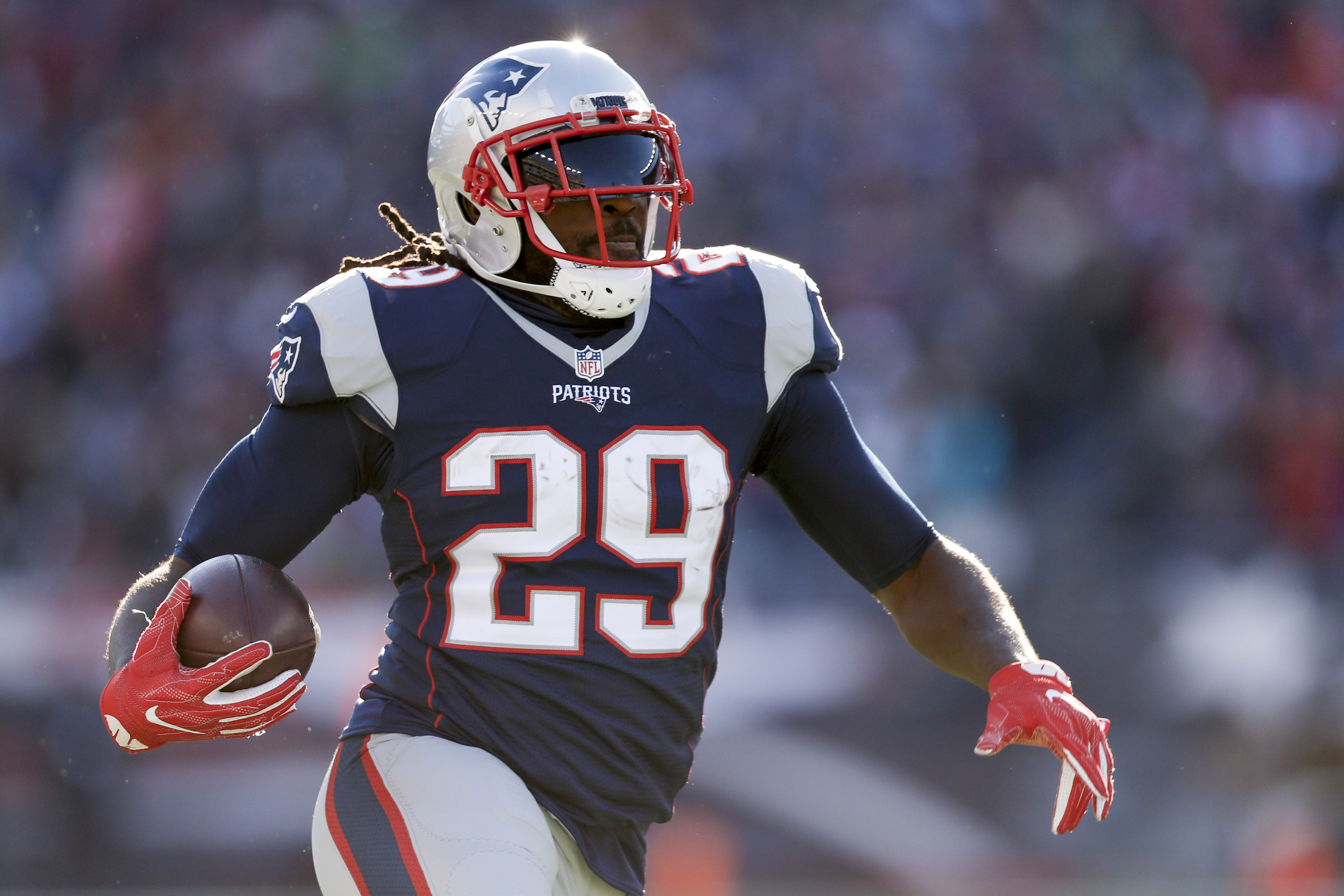 There are several free agent running backs who could interest the Philadelphia Eagles in free agency.
The Philadelphia Eagles need to find a new running back. It seems unlikely that Ryan Mathews will return to the Eagles in 2017 and Darren Sproles, who is set to retire following the 2017 season, is incapable of carrying a full workload. Wendell Smallwood quietly had himself a solid rookie season, but still needs work before becoming a legitimate No. 1 running back.
With so many questions surrounding the Eagles' group of running backs, the team will more than likely have to bring in a reliable back via free agency or the 2017 NFL Draft. Unfortunately, the Eagles may not be able to land a top running back prospect in this year's draft without trading assets for a higher draft pick. If that is not in the Eagles' plans, there could still be plenty of options available in free agency.
According to Over the Cap, the Eagles are expected to have less than $10 million in available cap space this offseason. But with the team will likely to make more than a few cuts, that number is expected to rise. Several big-name running backs will be available when the clock strikes 4 p.m. on March 9 who could interest the Eagles.

Despite having his season cut short by an ankle injury, Lacy will be a highly sought-after player in free agency.
In four seasons with the Green Bay Packers, Lacy tallied 3,435 yards and 23 touchdowns with an average of 4.4 yards per attempt. He was also a threat as a receiver, recording 101 receptions for 900 yards and six touchdowns.
Lacy has quickly become one of the league's top downhill runners, but also has some shiftiness in his game. At 234 pounds, Lacy had the league's highest Elusive Rating through Week 6, according to Pro Football Focus. Running backs ranked behind Lacy include David Johnson, Le'Veon Bell, Jay Ajayi and Latavius Murray.
Lacy's season-ending ankle injury could bring down his price tag. If the Eagles have enough money to afford his services, they could be in the running to land him this offseason.

Latavius Murray
Things didn't work out too well the last time the Eagles signed a running back named Murray, but things could be different this time around.
Murray is a behemoth of a running back. At 6'3″ and 230 pounds, he is one of the largest backs in the NFL and plays like it, being ranked as one of the league's top pass-blocking running backs by Pro Football Focus in 2016.
In three seasons with the Oakland Raiders, Murray has run for 2,278 yards and 20 touchdowns with an average of 4.2 yards per attempt. With numbers like that, however, he will likely command big-time money in free agency. The Eagles are currently in a financial bind and Murray's price tag will possibly be too high for them unless they make a significant amount of cuts in the offseason.

Ah, yes. Darren Sproles 2.0.
Like Sproles, Woodhead isn't capable of being a No. 1 back. But also like Sproles, he's a matchup nightmare. Woodhead is effective as both a rusher and receiver and is only a year removed from eclipsing 1,000 all-purpose yards in a season.
Unfortunately, Woodhead suffered a torn ACL against the Jacksonville Jaguars in Week 2, cutting his 2016 season short. Durability has been an issue for the 5'8″ back in recent years, which could bring down his asking price when he hits the open market.
With Sproles retiring after the 2017 season, Woodhead could be a viable option to replace the 33-year-old back.

What an incredible season for Blount. After sitting on the free agent market for nearly six weeks last year, the New England Patriots re-signed the tough runner to a modest one-year deal.
Blount would repay the Patriots by rushing for 1,161 yards and 18 touchdowns.
After Blount's best professional season to date, he will have a lot of leverage in negotiations during free agency. That shouldn't stop the Eagles from at least having a go at it, though.

Le'Veon Bell
One can only hope, right?
Bell is more than likely going to re-sign with the Pittsburgh Steelers during the offseason, but if he doesn't, he'll have every team calling to sign him to a contract.
Arguably the best running back in the NFL, Bell rushed for 1,268 yards and seven touchdowns with an average of 4.9 yards per carry despite missing the first four games of the season. He also caught 75 balls for 616 yards and two more scores.
It's probably not going to happen, but Bell in Eagles uniform would be a lot of fun and immediately make Philadelphia a contender again.
More from Inside the Iggles
This article originally appeared on