49ers WRs: DeAndre Smelter Returns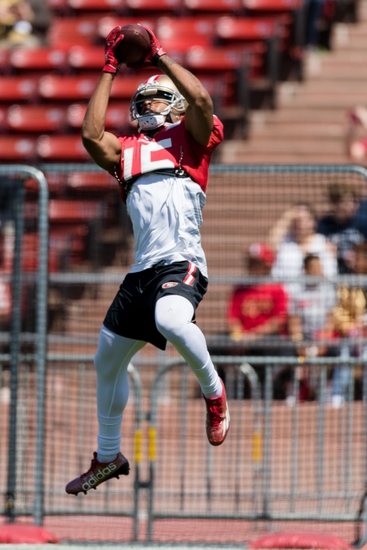 The San Francisco 49ers waived DeAndre Smelter in the preseason due to his injuries, but have kept an eye on him. In need of receivers, they have now brought Smelter back as a member of the practice squad.
DeAndre Smelter, a former pitcher-turned-wide-receiver standout at Georgia Tech, was drafted in the fourth round last year by the San Francisco 49ers. One of Trent Baalke's many injured draftees with potential, Smelter never saw an NFL field before being waived this past September.
His ACL tear caused him to fall in the draft and kept him out of last season. With mounting injuries — and the fact that three of the 49ers 6 receivers were not part of the team for training camp — it makes sense for the 49ers to bring him back, if only as a practice squad member.
It remains to be seen whether Smelter will actually see the field on game day, as he would need to make the "real" roster first. Being back with the practice squad is a first step for the big-framed and talented receiver, however.
More from Niner Noise
At 6′ 2″ and a slimmed-down 210 pounds, Smelter could provide the 49ers with a size at receiver they are sorely lacking.
Smelter is still a project receiver and needs to develop quite a bit, but he has undeniable talent, and the 49ers could use someone like him on the field.
This article originally appeared on