49ers: Worst Franchise in Sports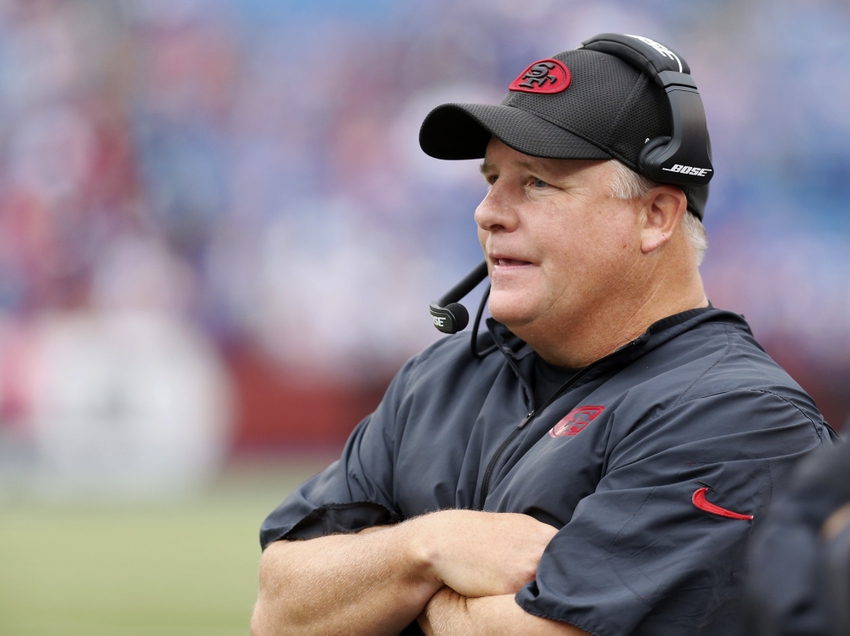 The San Francisco 49ers are the worst franchise in sports. ESPN ranked the 49ers dead last among 122 qualifying professional sports teams in their annual "Ultimate" rankings. This is a drop of 76 places from a year ago.
The San Francisco 49ers were never going to be good this year. That was obvious even at the end of last season. Without a franchise quarterback, receiving weapons, or a clear vision from the front office, this was going to be a down year.
But this is bad. Really bad.
ESPN's "Ultimate" rankings place the 49ers in dead last among 122 qualifying American professional sports teams — not just the NFL, but professional sports! The big drawbacks for the 49ers are ownership (118th out of 122, no surprise there) and, well, just about everything else. Take a look at the rankings for yourself:
Overall: 122
Title track: 51
Ownership: 118
Coaching: 113
Players: 116
Fan relations: 122
Affordability: 117
Stadium experience: 105
Bang for the buck: 113
Change from last year: -76
CThe 49ers are a proud franchise, and this is painful. Though while one might be able to argue a few spots up on these numbers, nothing is that questionable.
The 49ers coaching has been sub-par, whatever you think of Chip Kelly. The fan relations have been awful. (Who fires a coach who makes three consecutive NFC Championship Games?!) And Levi's Stadium, as nice as it is, proves quite expensive to watch the 49ers lose.
The 49ers do have hope: Chip Kelly has a track record turning teams around. Trent Baalke may finally get fired. The 49ers may finally draft a good quarterback — though this year's draft class does not have a "sure thing" as of yet.
After all, this is the franchise of Bill Walsh, of Joe Montana. This is the franchise of Steve Young and Jerry Rice. This is the first franchise to win five Super Bowls.
We expect more than this. Jed York should know that by now.
This article originally appeared on