49ers vs. Panthers: Niner Noise Joins Carolina Cat Chronicles to Talk Week 2 Matchup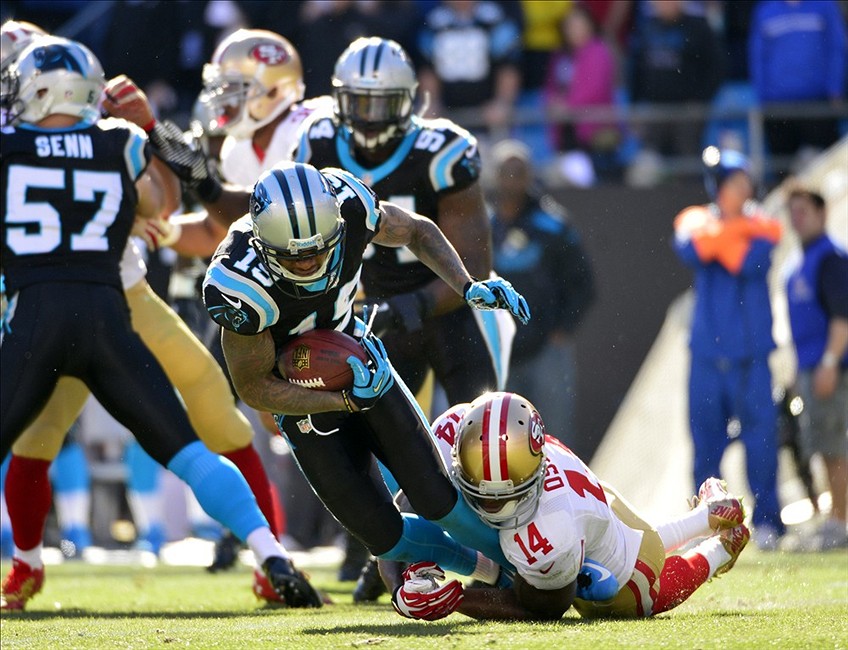 Week 2 of the 2016 season will feature the San Francisco 49ers take on the Carolina Panthers. Peter Panacy of Niner Noise joined the Carolina Cat Chronicles podcast Tuesday to discuss this contest and sort out all the mess from the first week of NFL action.
The San Francisco 49ers won't be able to rest long before traveling east to take on the Carolina Panthers in Week 2.
San Francisco is coming off a Monday Night Football shutout victory over the Los Angeles Rams, which might be suggesting this Niners team is much better than the credit they've received so far. And yet a true test will be facing off against the defending NFC champions this upcoming weekend.
To preview this matchup, I joined my good friends over at Carolina Cat Chronicles, with whom I've made appearances for the NFL playoffs, NFL Draft and season previews.
The actual podcast video is below, so you'll want to check that out.
Our discussion naturally started off with the Panthers' 21-20 loss to the Denver Broncos last Thursday. A key part of the discussion focused on the pressure Denver was able to bring against reigning MVP quarterback Cam Newton.
Not surprisingly, this will need to be an aspect the 49ers replicate if they hope to have any chance against the Panthers.
We also discussed the Niners takeaways from their Week 1 victory over the Los Angeles Rams. It might not last long, but San Francisco is in first place and has the best defense in the NFL.
You get that accolade when you have yet to allow any points.
We also touched on the Colin Kaepernick situation, what head coach Chip Kelly is doing and much more.
Oh, and don't forget the Niners' secret weapon — Glaine Babbert.
Be sure to visit Carolina Cat Chronicles' website and follow them on Twitter.
Note: There might have been some whiskey involved in the video above. 
All statistics, records and accolades courtesy of ESPN.com, Pro-Football-Reference.com and Sports-Reference.com unless otherwise indicated.
This article originally appeared on