49ers Trades: Deadline Passes with No Moves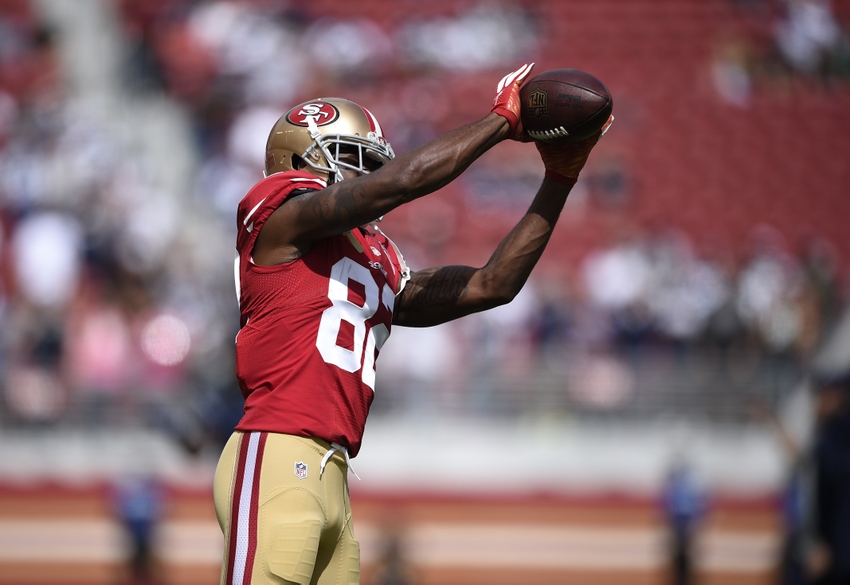 The NFL Trade Deadline came to a close at 1 pm PT with no moves from the San Francisco 49ers. Despite apparent opportunities and possibilities for future roster-building, the 49ers have let the deadline pass without attempting to acquire pieces for the future.
The San Francisco 49ers had opportunities to trade for future draft picks. Despite denials, where there is smoke in the NFL there is almost always fire. Hence, Joe Staley and Torrey Smith likely could have been dealt — though maybe not for what the 49ers would have liked in return.
While trading Staley, an aging veteran who has played his entire career in San Francisco, could have been a smart move for the 49ers, the team was probably wise to keep Smith — at least for now.
Left tackle Joe Staley, 32, continues to anchor the 49ers offensive line since his acquisition in 2007, the veteran has not shined quite as brightly in recent years. The offensive line as a whole, while better than a season ago, is a far cry from the 2013 version. While seeing Staley go would have been painful, it could also have given the 49ers a solid building block for the future with potentially a first or second round pick.
Torrey Smith, meanwhile, enters the prime of his career at 27. While the 49ers have wasted his talent in his two seasons with the team, a new quarterback next year could change everything. Unless the 49ers got an offer that blew them away, they were wise to keep him.
As much as 49ers fans might like to have seen Colin Kaepernick, Blaine Gabbert — or both — traded away, this was always unlikely to happen. Do not be surprised if both have new homes next season, however.
The NFL trade deadline always strikes up many rumors with few actually coming to fruition. For the 49ers, this season was no different.
This article originally appeared on