49ers should take a chance on WR Josh Huff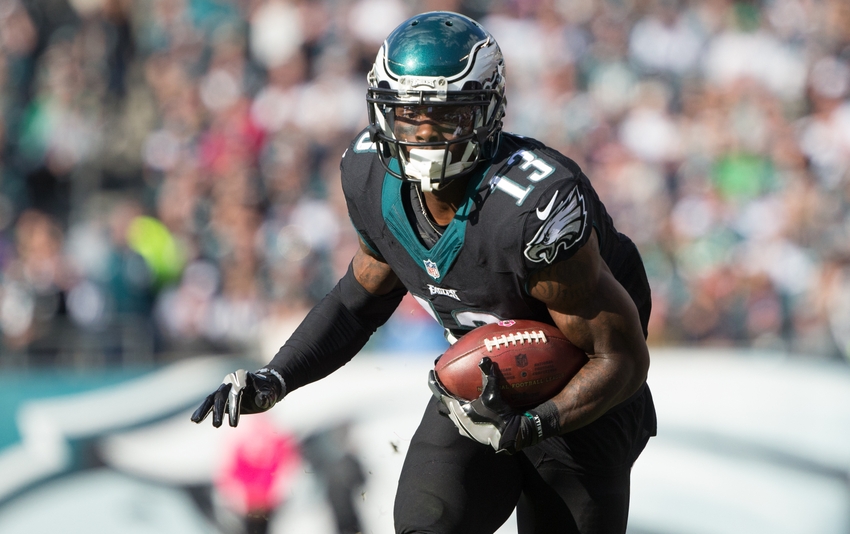 Despite the San Francisco 49ers recent history of player disciplinary trouble, the team desperately needs help at receiver. Recently released Josh Huff, who knows the Chip Kelly system, is worth the risk.
The San Francisco 49ers need help at receiver. Badly. Why Trent Baalke waited until the sixth round to select a wideout in year's draft remains a mystery. As bad as Blaine Gabbert and Colin Kaepernick have been, they have no weapons to work with.
If the 49ers want to start looking less pathetic, getting some help at receiver would be a good start.
This is where Josh Huff comes in. The former Philadelphia Eagles wide receiver was released on Thursday after his arrest for possession of marijuana and for carrying a gun without a permit. Notably, Huff's legally purchased and registered in Texas, a state with significantly different gun laws. Huff likely would not have been arrested had he been in the Lone Star State.
That being said, the Eagles thought the incident was enough to release the wide receiver, prompting Huff's apology:
First, I want to apologize to Mr. Lurie and his family, my coaches and teammates, and all Eagles fans. I'm sorry that any action by me brought negative light to this organization. I want to thank the Lurie Family, Howie, this community and the entire Eagles organization for the opportunity I've had for the past 3 years. Most important, I want to let the fans and community as a whole know that I understand the responsibility I have as a professional athlete, and I will take all measures necessary to correct mistakes I have made.
Huff infamously asked "What pro athlete doesn't have a gun?" when first asked about the arrest.
Huff made a mistake. He has owned up to it. He does not strike me as the character risk some have made him out to be.
Huff also has experience in the Chip Kelly system, having played under Kelly the previous two seasons. He also played his college ball at, you guessed it, Oregon. If anyone could plug and play right away, it would be the 5′ 11″, 206 pound Huff.
Since he is only in his third year in the NFL, Huff will now go through waivers. As bad as the 49ers have been this season, they have a good shot at getting Huff if they claim him.
With Jeremy Kerley currently leading the 49ers in receiving as the 67th ranked wide receiver in the NFL, the 49ers could really use Huff.
This article originally appeared on