49ers' Secondary is Actually Good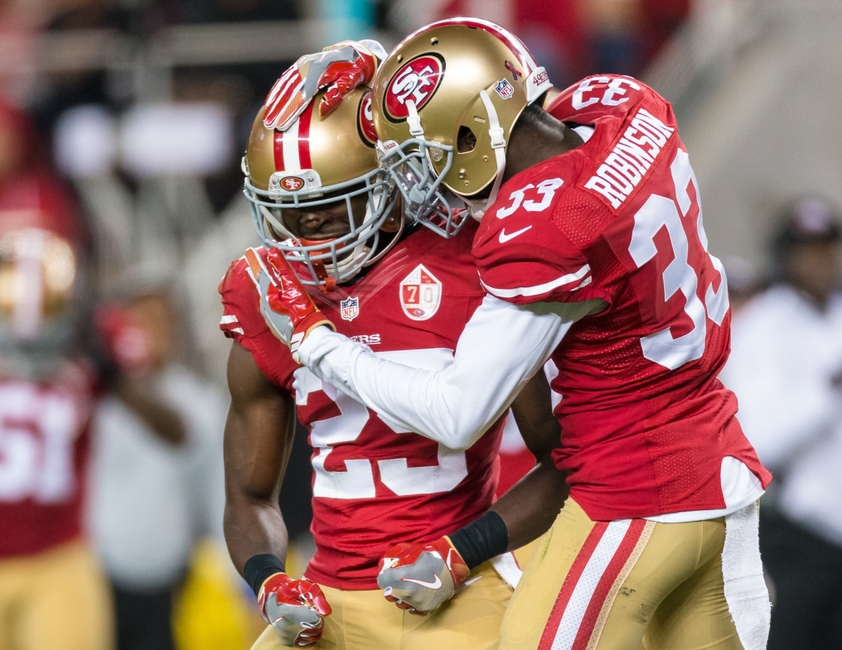 The San Francisco 49ers defense has given up loads of points since Week 1 this season. One unit, however, has actually played well: The Niners' secondary.
The San Francisco 49ers have faced their share of struggles this year, to put it mildly. Besides poor quarterback play, lack of options at wide receiver, a still-struggling offensive line, the 49ers defense consistently gives up big plays and struggles to get to the quarterback.
One unit, however, has played well. Per Pro Football Focus, the 49ers secondary is the tenth-best in the NFL. In particular, Tramaine Brock and Rashard Robinson stand out to the folks over at PFF:
Only 13 out of 112 qualifying cornerbacks are allowing a completion percentage of 50 percent or lower into their coverage this season; the 49ers have two such players, in the form of Robinson (50 percent) and Tramaine Brock (44.1 percent).
These are good numbers, and they make sense. The 49ers defense has not been that awful. But when you spend so much time on the field you are bound to get tired and give up big plays periodically. And when the offense can't get first downs, the front seven eventually will get run over, as has happened with too much consistency.
Of course, the 49ers have room to improve in the secondary as well. But their weakness from last year is turning into a strength, in part thanks to the play of rookie Rashard Robinson.
This article originally appeared on