49ers Schedule Does No Favors Between Weeks 1 and 2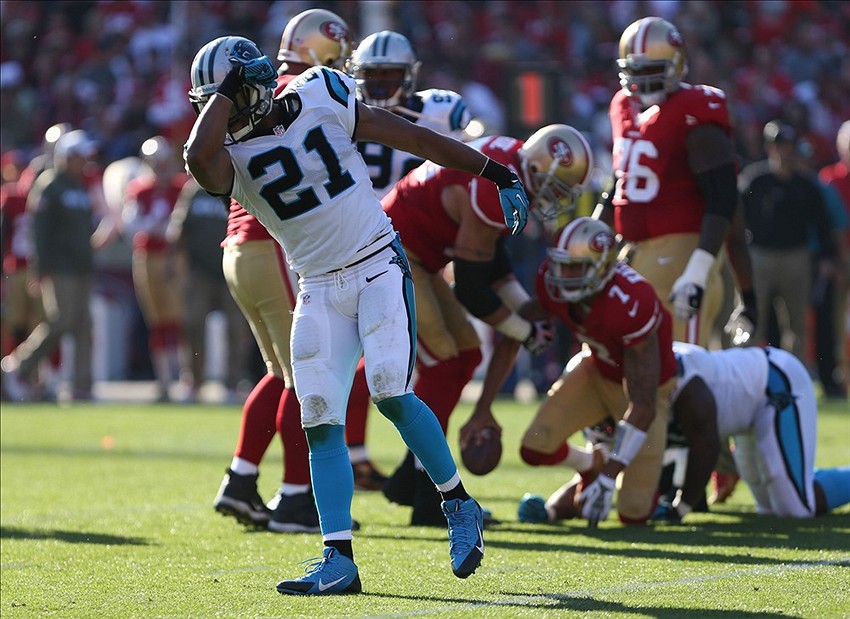 The San Francisco 49ers will have a short week between their opening Week 1 matchup against the Los Angeles Rams and their Week 2 contest against the Carolina Panthers, who will have added rest and preparation following their season-opening loss Thursday night.
In 2015, the San Francisco 49ers opened up their season on Monday Night Football at home versus the Minnesota Vikings.
Carlos Hyde: Identifying 49ers RB's Scheme Fit in 2016
The Niners won that game 20-3, which was great, but then had to travel east to take on the Pittsburgh Steelers in Week 2.
Pittsburgh opened up last year against the New England Patriots on Thursday Night Football and had an added three days of rest compared to their San Francisco counterparts. It showed, and the Steelers routed the Niners 43-18.
Fast forward to the present, and San Francisco is facing a near-identical task.
OK, so we're rehashing the same stories when the schedule came out. But now the season is on the table. Games are here.
San Francisco, again, opens up its season on Monday Night Football. This time the Los Angeles Rams will be in town, and maybe Niners running back Carlos Hyde has a repeat performance similar to the one he enjoyed a year ago at this time.
But the 49ers have to travel to the Eastern Time Zone on a short week once more for Week 2.
And, just like last year, their opponent — the Carolina Panthers — will have those added three days rest after dropping the 2016 season opener to the Denver Broncos 21-20 on Thursday.
The Rams may not be on par with the Vikings of last season. But the Panthers, still-defending NFC champions, are superior to what the Steelers fielded last season.
No, this isn't favorable to San Francisco at all.
Oh, and the Niners have to face another playoff favorite on the road, the Seattle Seahawks, in Week 3. Last year, San Francisco took on the Arizona Cardinals the same week.
And that one was ugly too.
So the Niners better hope they squeak out a win to open the season. Otherwise, 2016 may get off to a very rocky start.
All statistics, records and accolades courtesy of ESPN.com, Pro-Football-Reference.com and Sports-Reference.com unless otherwise indicated.
This article originally appeared on