Jim Tomsula backs Jarryd Hayne: I have 'a belief and a faith' in him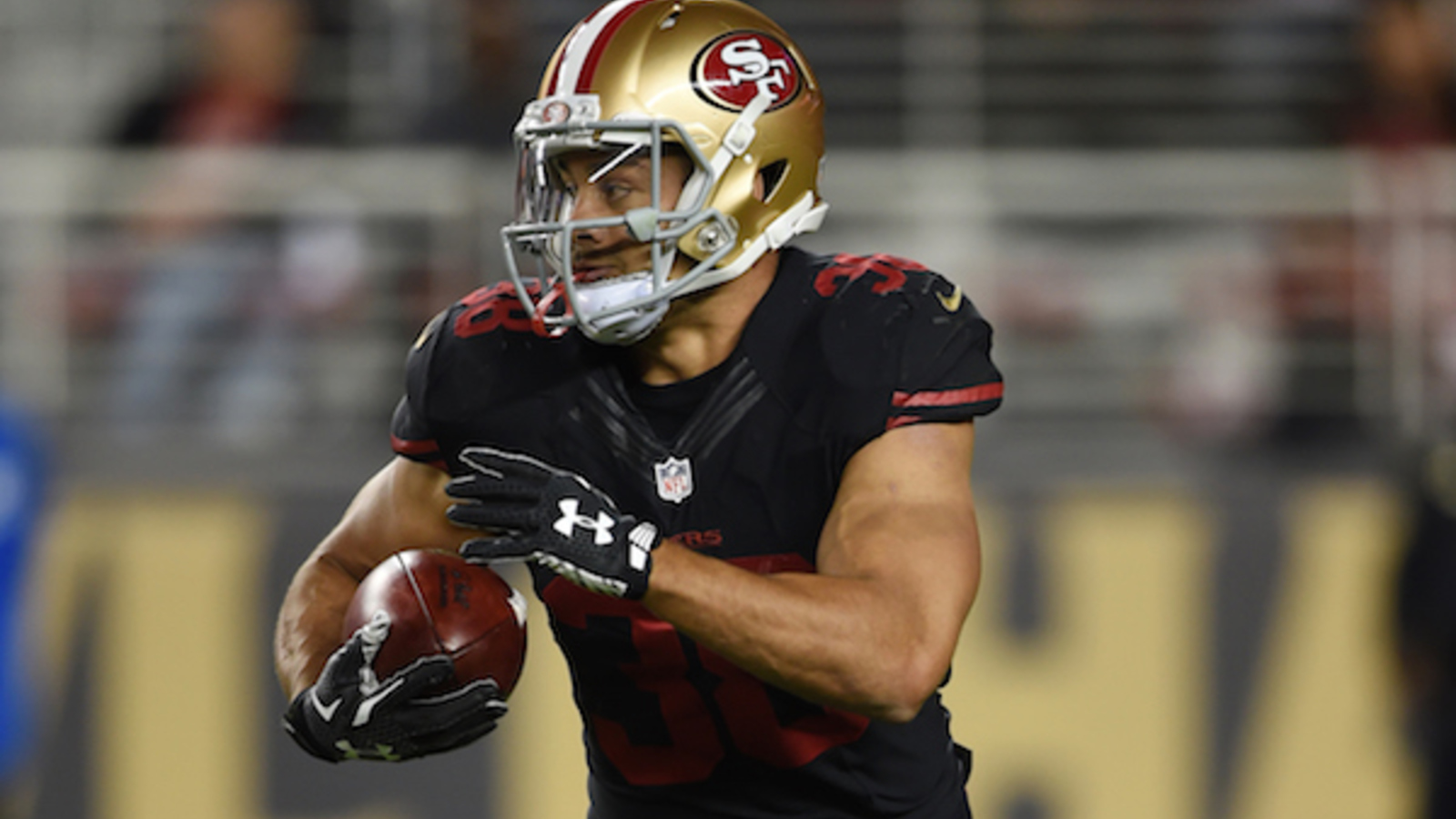 Jarryd Hayne's 49ers debut didn't go as planned.
There's no question his muffed punt in his first regular-season game action will likely be remembered.
"My first professional game started a bit shaky," Hayne said, via the team website, "but it was good to get on there and get a couple of runs."
Even so, head coach Jim Tomsula still trotted Hayne out there to field two more punts, and used him at backup running back once Reggie Bush was injured.
Tomsula added there's "a belief and faith in there," per the team website.
Having the backing of the coaching staff and teammates can go a long way for Hayne's confidence.
Perhaps a much better Week 2 showing is in the cards for the former rugby star.
(h/t 49ers.com)
MORE NEWS:
Want stories delivered to you? Sign up for our NFL newsletters.