49ers need to clean house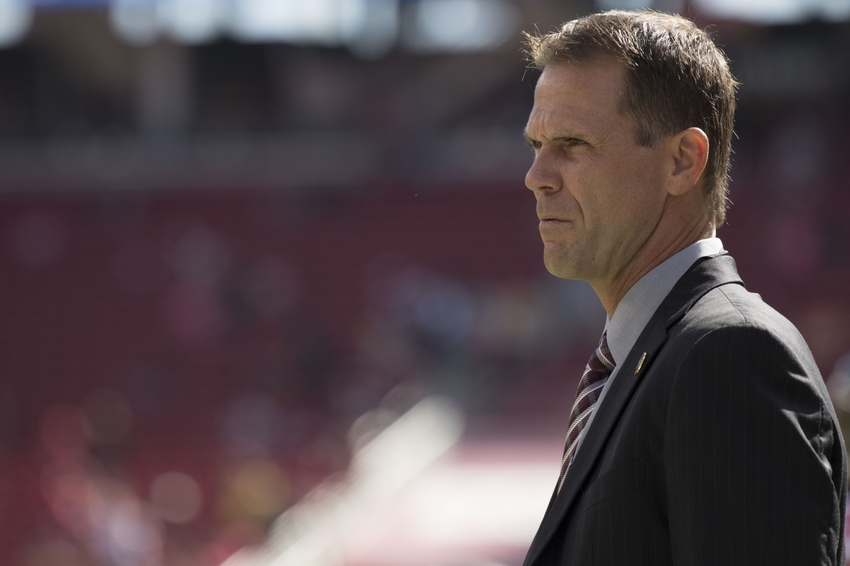 In the midst of a dismal seven game losing streak, it is more apparent now than ever that the San Francisco 49ers need to clean house after this season.
The San Francisco 49ers are bad in there current configuration — just in case you couldn't figure that out. At 1-7 heading into their Week 10 matchup at the Arizona Cardinals, it seems more apparent now than ever that San Francisco needs to clean house.
True, there are some pieces to the puzzle the 49ers may have on their team currently. Rashard Robinson has played well this season, as has the rest of the secondary — relative to the rest of the defense, anyway. Carlos Hyde, if he figures out how to stay healthy, possesses the talent to become a top-5 back in the NFL. Torrey Smith clearly has ability, it just hasn't been tapped in the Bay Area.
But the 49ers lack key pieces — and way too many of them — to even dream of a championship, let alone the playoffs, without a complete change of identity.
Trent Baalke is an easy target. But whether he remains the GM or someone else takes over, it is clear the 49ers need to clean house.
Who could be the next great 49ers signal caller? Definitely no one on the roster. How about a number one receiver? Probably not a member of the Niners either. Linebackers? The 49ers at least need one more inside and outside linebacker.
The 49ers need a lot more too.
San Francisco needs to clean house in order to build for the future. At this point, it is the only way.
This article originally appeared on