49ers Injury Update: Defensive Tackle Arik Armstead on Injured Reserve, per Report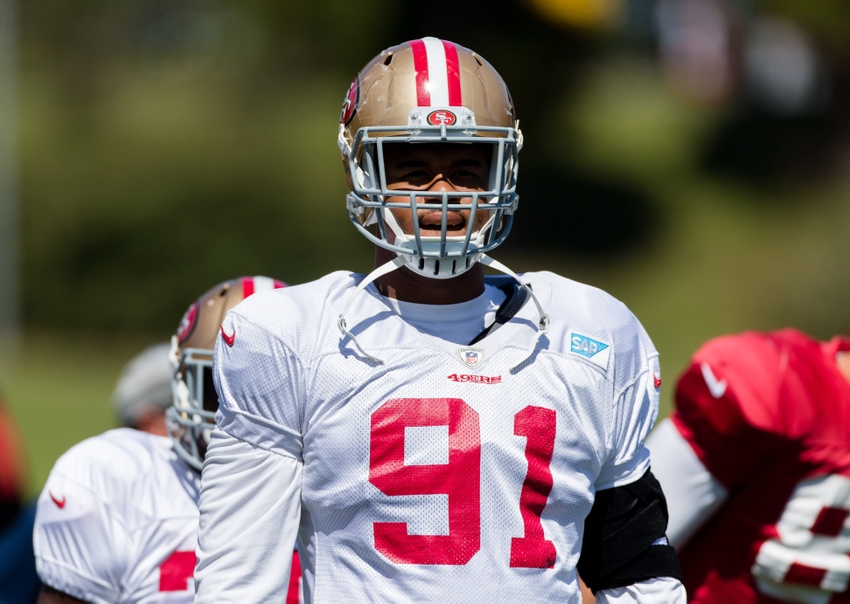 The San Francisco 49ers have placed defensive tackle Arik Armstead on injured reserve and signed fellow DT Chris Jones, per a report from Doug Kyed of NESN.
A miserable 2016 season for the San Francisco 49ers only gets worse, as the team is placing second-year defensive end Arik Armstead on injured reserve.
News of the transaction was first reported by Doug Kyed of NESN, who covers the New England Patriots.
The 49ers placed DT Arik Armstead on injured reserve.

— Doug Kyed (@DougKyed) November 8, 2016
Armstead had been dealing with a shoulder injury since training camp. He managed to play through the pain, although he didn't rule out the possibility of surgery in the upcoming offseason, per Niners Wire's Chris Biderman.
The second-year pro reaggravated his shoulder during San Francisco's 41-23 loss to the New Orleans Saints in Week 9. He was forced to come out of the game and did not return.
Armstead had started four games this season and played in all eight, registering nine tackles and 2.5 sacks. Pro Football Focus gave him a 44.1 grade on the season, and his run-stopping issues are the primary reason why the number is low.
In a corresponding move, the Niners signed defensive tackle Chris Jones off waivers from the Miami Dolphins, per Kyed.
San Francisco has already dealt with a slew of injuries this season. Linebacker NaVorro Bowman is out, as is fellow LB Ray-Ray Armstrong. Running back Carlos Hyde also missed his second consecutive game on Sunday.
Now Armstead is added to the list.
But, at 1-7, shelving the promising-yet-raw talent might be the best thing for his career. Armstead needs to rehabilitate his shoulder as much as possible this upcoming offseason and be 100 percent in 2017.
This article originally appeared on