49ers Go Unranked in FanSided's Fandom 250 Rankings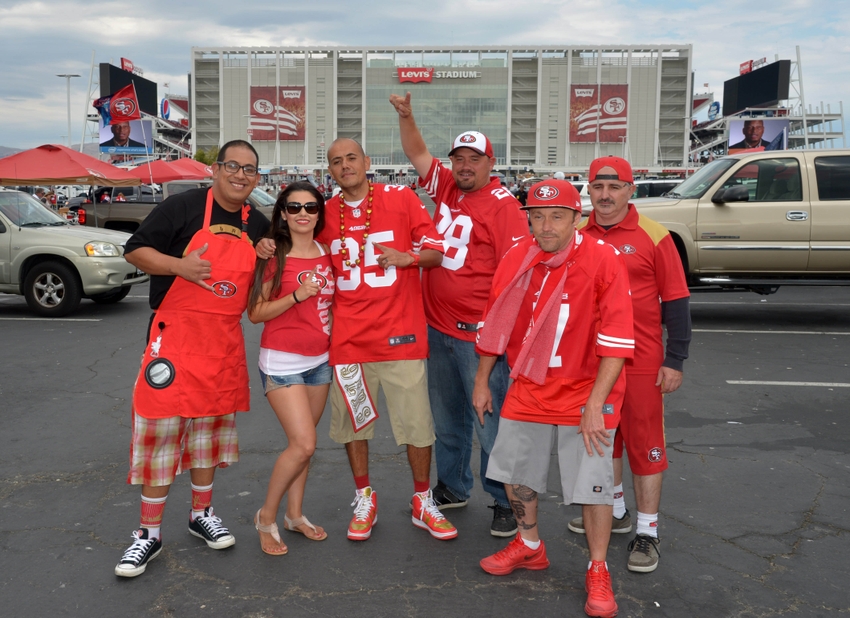 FanSided recently put out Fandom 250, a look at the top fan bases across all avenues of entertainment and not just sports. Sadly, the San Francisco 49ers did not make the cut. But are you surprised?
Fandom 250 is the latest way for FanSided to promote the very best fan bases out there, and it's not just limited to sports.
From entertainment, television, technology and all the way down to your favorite teams, Fandom 250 takes a look at the very best of the best. You'll want to check it out.
Do you think the San Francisco 49ers made the cut?
No. And probably not even close. Keep in mind, this team is currently 1-11 and has an ownership group that has alienated its own fan base. Does one need reminding of the constantly empty seats at Levi's Stadium on a week-to-week basis?
Yeah, you do:
It's not a shock. Why blame the Faithful for not wanting to partake in what has been an abysmal two-plus years in Santa Clara? And until things change with the 49ers, this is likely going to be the case for quite a while.
Other NFL Teams on the List
Sixteen NFL squads made Fandom 250. More than a few make sense. San Francisco's cross-bay rivals, the Oakland Raiders are at No. 53. And the Seattle Seahawks come into play at No. 77.
But what's a bit of a shock is seeing the Chicago Bears (No. 169), Cleveland Browns (No. 173) and New York Jets (No. 175) on there. All three of these teams stink too, and yet they make the cut.
Chicago and New York make sense, based off their respective media markets alone. But Cleveland?
Come on.
At least there are some pretty good television and entertainment fan bases on Fandom 250 to get lost in, rather than watching the 49ers continue to wallow in mediocrity.
Agree or disagree with the Fandom 250 rankings? Be sure to chime in on the comment thread!
This article originally appeared on