49ers Fans to fly Anti-Baalke Flag at Next Home Game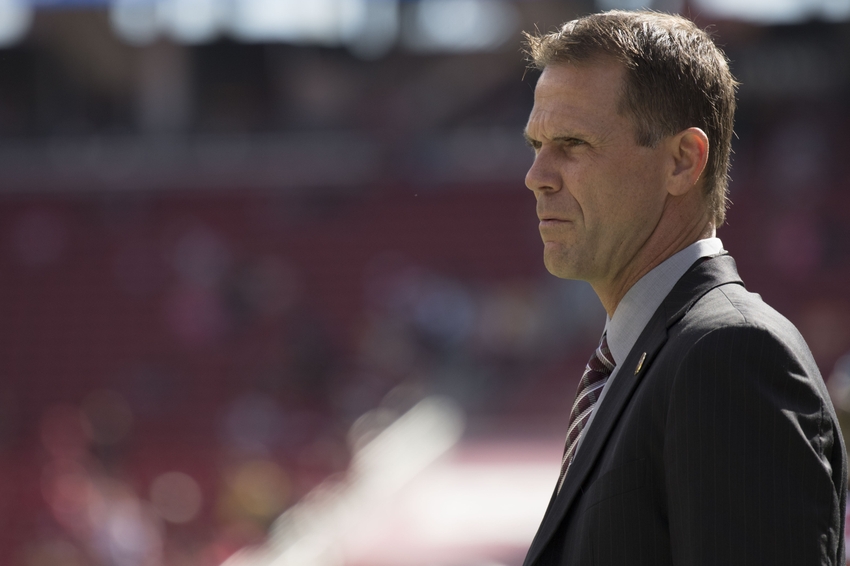 Disgruntled San Francisco 49ers fans have raised enough money to fly an Anti-Trent Baalke flag at the 49ers next home game.
The San Francisco 49ers have crashed and burned since CEO Jed York chose GM Trent Baalke over then-head coach Jim Harbaugh two years ago. After a 1-6 start to the 2016 season, many fans have rightfully become very upset.
Some fans are more upset than others — and are willing to pay for their voices to be heard.
In about 24 hours, 91 fans had raised more than double the stated goal ($1,076) to fly a banner with "#FireTrent". The funds totaled $2,277 before donations were suspended. The remaining money will be used to fly another banner at a game later in the season.
The banner technique is not new to 49ers fans. Last December a banner flew over Levi's Stadium stating that "Jed & 49ers Should Mutually Part Ways" in reference to the official description of Jim Harbaugh's departure.
More from Niner Noise
The 49ers have sunk to the depths of the NFL and do not appear to be improving anytime soon.
This article originally appeared on