Is Colin Kaepernick going to follow a decline similar to RGIII?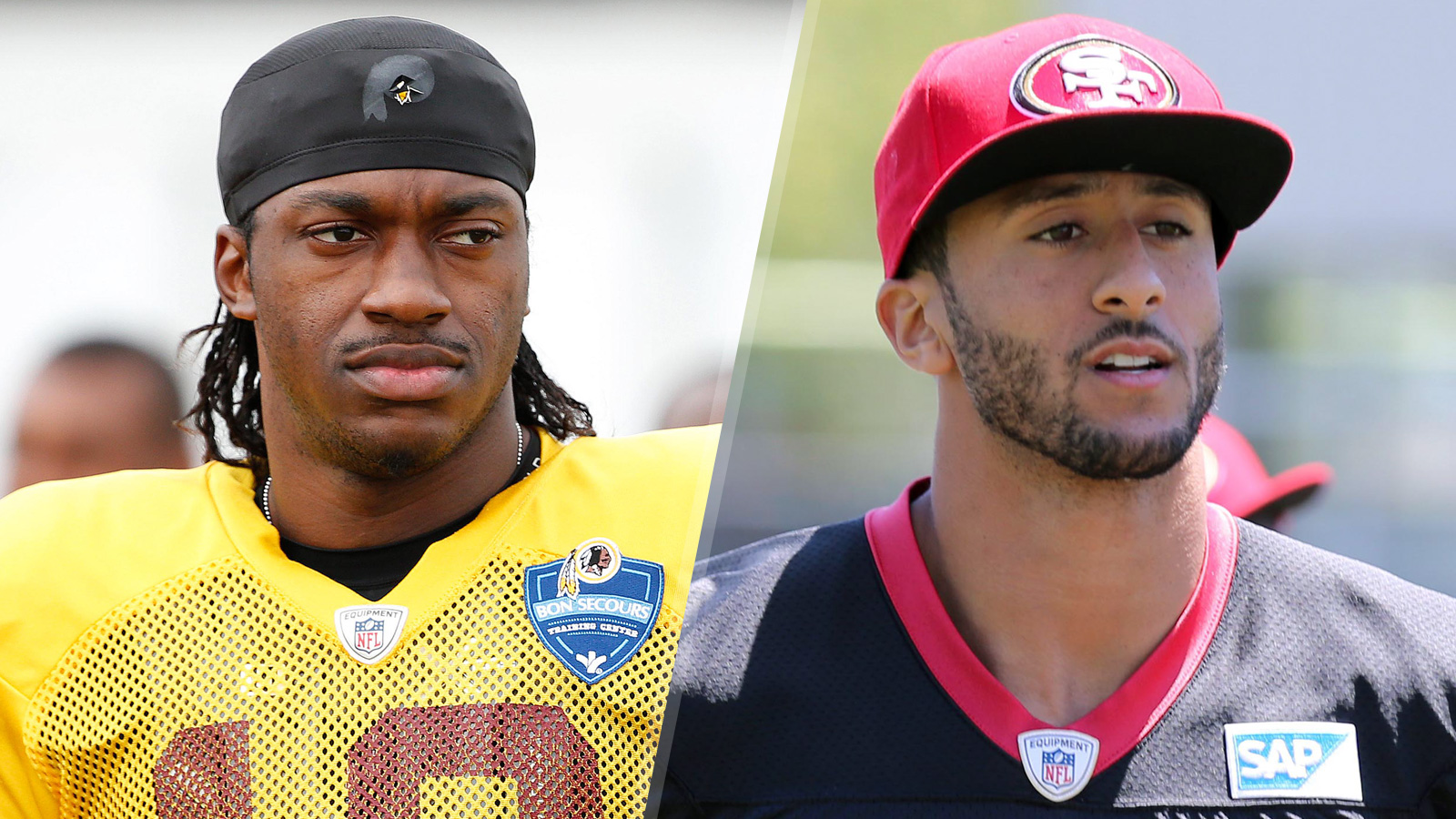 Both Colin Kaepernick and Robert Griffin III took the league by storm in 2012.
As a rookie, RGIII won NFL Offensive Rookie of the Year in leading the Redskins to a 10-6 record and a playoff berth. He threw for 3,200 yards, 20 touchdowns and just five interceptions, while also rushing for 815 yards and seven scores.
Meanwhile, Kaepernick stepped in as a starter midway through the season and guided the 49ers to the Super Bowl. His signature game came against the Green Bay Packers in his first career postseason start, where he recorded 444 total yards of offense (263 passing, 181 rushing) and four touchdowns.
Both are dual-threat quarterbacks, both have won games with their legs.
But when the Redskins wanted to turn RGIII into a more traditional pocket passer, did it perhaps contribute to his decline?
In the same way, Kaepernick's 2014 season was subpar. So he worked with Kurt Warner in the offseason to correct his throwing mechanics and quarterback skills.
Neil Greenberg of the Washington Post also pointed out similarities between RGIII and Kaepernick when faced with pressure in the pocket, among other things.
It's too early to even predict this situation, but certainly interesting to watch as 2015 unfolds for the 49ers and Kaepernick.
(h/t Washington Post)
MORE NEWS:
Want stories delivered to you? Sign up for our NFL newsletters.