Jim Tomsula backs Colin Kaepernick: 'He's a very talented QB'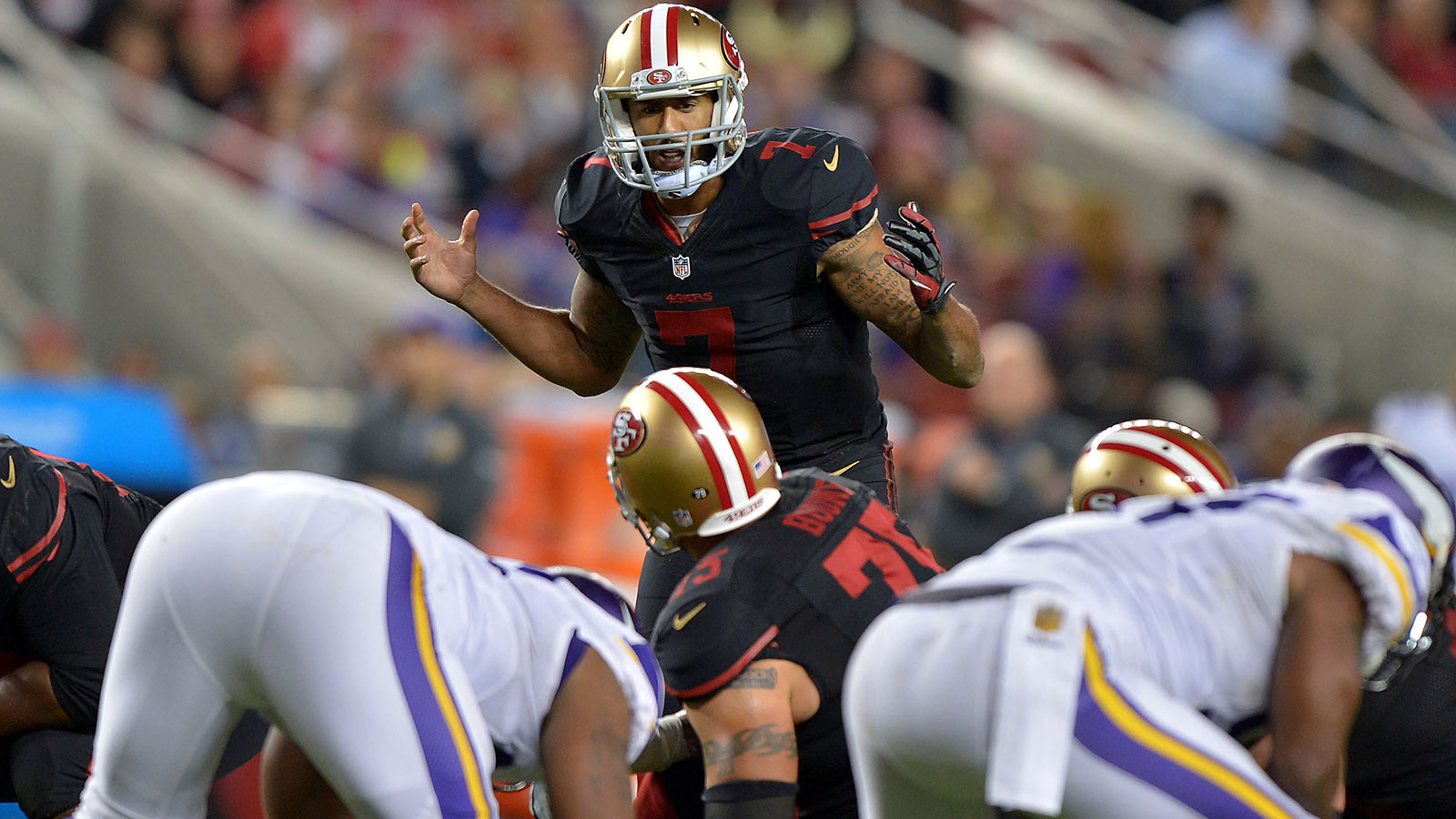 Colin Kaepernick's stat line didn't tell the whole story on Monday night.
Though the signal caller completed 17-of-26 passes for 165 yards and also rushed for 41 yards, his performance looked far better than the box score indicated.
Head coach Jim Tomsula indicated Kaepernick's struggles last season were overblown and his game didn't need an overhaul.
"I don't think we had something that was broke," Tomsula said. "He's a very talented athlete. He's a very talented quarterback. We always want to compare — this guy's Danny Marino, this guy's Terry Bradshaw — Colin Kaepernick is just Colin Kaepernick."
Based on his Week 1 performance, it appears Kaepernick's work with Kurt Warner in the offseason helped — at least for one night.
The 49ers hope that consistency carries into the rest of 2015.
(h/t ESPN)
MORE NEWS:
Want stories delivered to you? Sign up for our NFL newsletters.