49ers' Chip Kelly could return to Oregon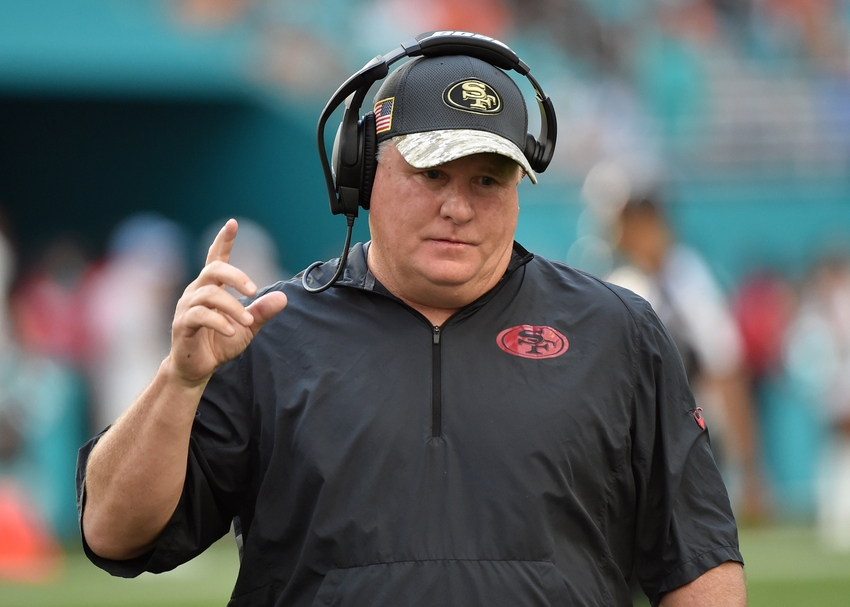 Could San Francisco 49ers head coach Chip Kelly bolt for his old home at Oregon? While conventional wisdom would suggest "No," and that Kelly wants a chance to chase success in the NFL, that window seems to be closing, and he may not get a better opportunity.
Oregon has now officially fired coach Mark Helfrich, igniting much speculation that former Oregon coach Chip Kelly might return to the program he once brought to greatness. While the current San Francisco 49ers head coach has repeatedly iterated that he does not have any interest in returning to his Oregon roots, the speculation has yet to die down — and won't do so anytime soon.
Chip Kelly had initial success in Philadelphia, but every season he has been in the NFL his teams have gotten worse and worse. While coming to coach the gutted roster of the 49ers certainly didn't help his chances of winning games, Kelly has not shown that he has what it takes to be a winning coach in the pros.
He has more than done that in college.
Yet while Kelly may still want to prove his worth in the NFL — and this is likely his last chance for a while — the college game may be the best move for him and the 49ers.
The 49ers may still fire him. He may yet bolt. Who is to say? It is quite clear that no one likes to admit they may be thinking of another coaching job while still holding onto a different one, so it's not as if Kelly's words can be completely trusted, right?
To be honest, who knows? At this point anything is simply speculation — or wishful thinking, depending on your perspective.
This article originally appeared on