49ers at Panthers: Preview, Predictions, and More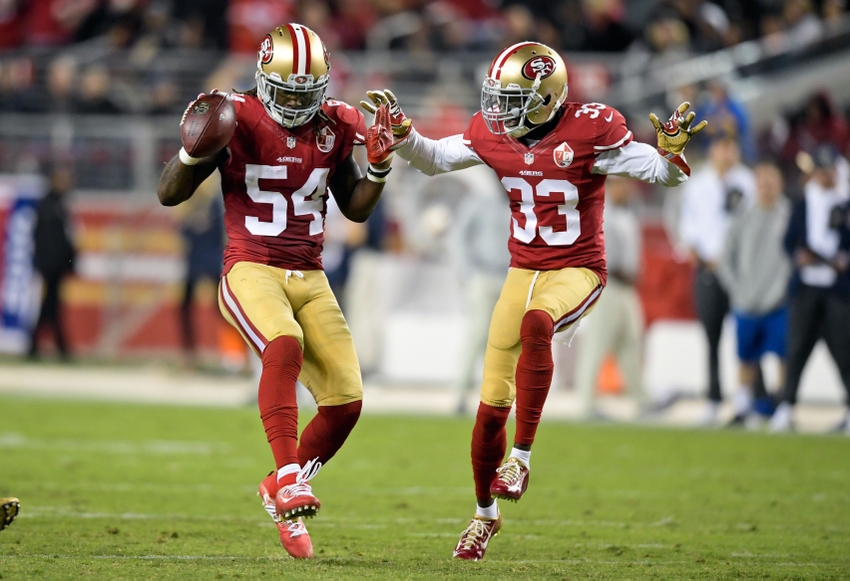 San Francisco 49ers vs Carolina Panthers
The San Francisco 49ers and Carolina Panthers will be squaring off in Week 2 of the regular season. After an impressive shutout victory on Monday Night Football, the 49ers will be traveling to the East Coast on a short week.
After a tough loss to the Denver Broncos in the first game of the season, the Panthers have had plenty of time to prepare for the 49ers. In the loss, the Panthers saw their quarterback Cam Newton get hit a ton, and it quickly became a topic of conversation. The frequent head shots on Newton by the Broncos might have gone unnoticed in the game, but it certainly hasn't in the media.
As the defending NFC Champions, the Panthers can not go 0-2 to start the season, especially when the 49ers are coming to Carolina.
Keys to Victory
The keys to victory are pretty simple for the Panthers, as they are the far better team. When playing a team that is double-digit underdogs, the best way to handle your business is to suck the life out of them early. A quick start for the Panthers will make the 49ers believe that they can't compete, and it should result in a rather easy win if they do so. 
It is going to take a lot for the 49ers to beat the Panthers, but crazier things have happened. For the 49ers to succeed at stopping the Panthers'offense, they will have to generate pressure on Newton. If the 49ers are able to hit Newton frequently, he might begin to rush throws and make mistakes. Forcing mistakes will also be key to a 49ers upset win. If they are going to win, the 49ers simply must win the turnover battle.
On offense, Blaine Gabbert will have to have another great game both throwing and running the football. If he is able to make plays like he did against the Rams against the talented Panthers defense, the 49ers will have a shot.
Odds
Line: Carolina -13
Moneyline: Carolina -800, San Francisco +575
Over/Under: 45
Prediction
After a tough loss to the Broncos, the Panthers will not lose to the 49ers. A 0-2 would be crippling to start the season for the Panthers, and their MVP won't let it happen. Furthermore, the 49ers have struggled in Carolina, as they are 1-4 against the spread. In addition to history not being on their side, the Panthers are also 5-1 ATS after an ATS loss. Finally, crazier things have happened, but this should be and easy one for the Panthers.
Pick: San Francisco 49ers: 14, Carolina Panthers: 34
This article originally appeared on