49ers at Panthers: Highlights, score and reca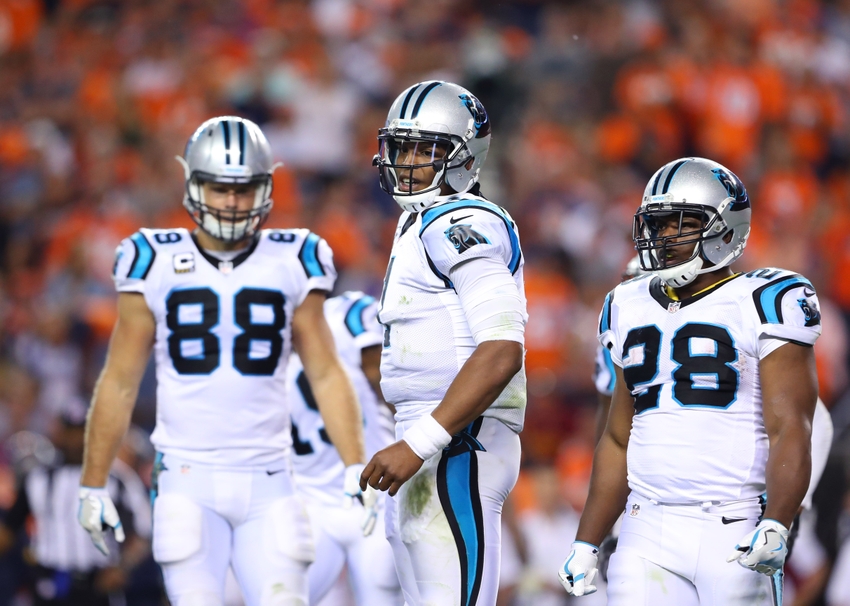 The Carolina Panthers will host the San Francisco 49ers at 1:00 PM ET Sunday afternoon. Here are the highlights, the final score, and a recap of the game.
The Carolina Panthers (0-1) look to get their first win of the season against a San Francisco 49ers team (1-0) that shut out the Los Angeles Rams on Monday Night Football. Carolina has had 10 days to think about its one-point loss last Thursday to the Denver Broncos at Mile High Stadium.
San Francisco has only six days to prepare for this cross-country road trip to Charlotte. Will the Panthers take advantage of the 49ers since they have had four extra days of preparation?
Carolina enters this game as an overwhelming home favorite. The Panthers should have one of the best defenses in football. Though San Francisco should be solid on the ground this year, how much does the 49ers' passing game progress with Blaine Gabbert at the team's starting quarterback.
Expect Carolina to win this one by double digits, but San Francisco will keep this competitive for the better part of three quarters. Carolina quarterback Cam Newton proves that he is the best player on the field on Sunday afternoon with a stellar Week 2 performance against the 49ers.
Three Stars (Prediction)
Cam Newton: Newton will have one of the better Week 2's of anybody in the NFL. He'll complete 26 of his 35 passes for 265 yards, two touchdowns, and no interceptions. On the ground, Newton will have seven rushing attempts for 41 yards and a rushing touchdown.
Greg Olsen: Olsen will be Newton's favorite target in Week 2 against the 49ers. He will corral six catches for 95 yards and have a red zone touchdown reception.
Thomas Davis: Davis will anchor the vaunted Panthers defense in this game. He'll have eight tackles, 1.5 sacks, two passes defended, and one strip sack of 49ers quarterback Blaine Gabbert.
Highlights
*POSTED LIVE AS THEY HAPPEN*
Next Game
Carolina's next game will be at 1:00 PM ET on Sunday, September 25th when the Panthers host the Minnesota Vikings at Bank of America Stadium. San Francisco's next game will be on Sunday, September 25th at 4:05 PM ET when the 49ers play the Seattle Seahawks on the road at CenturyLink Field.
More from FanSided
This article originally appeared on