49ers at Cardinals Recap, Highlights, Final Score, More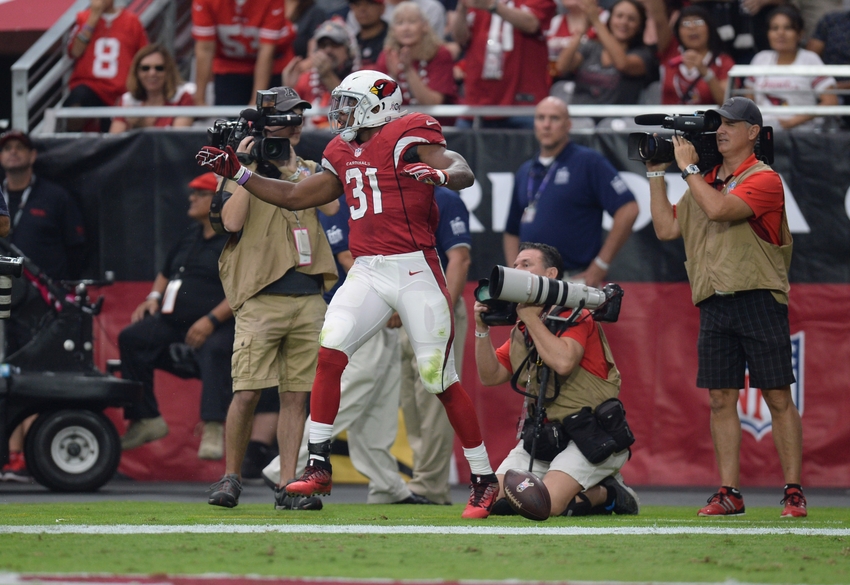 The Arizona Cardinals and San Francisco 49ers played out a classic on Sunday evening, much to the surprise of those who predicated a blowout win for Bruce Arians' men.

23

20
Every game is critical for the Arizona Cardinals, because the preseason Super Bowl favorites have been disappointments, dropping several close games so far in the 2016 season. However, they still have a chance at cracking the playoffs. And while this game against the lowly San Francisco 49ers was too close for comfort, the important thing is that they notched a win.
The victory puts the Cardinals up to .500, whereas the 49ers are 1-8 and remain winless at home. The Cardinals needed an overtime field goal kick to pull this one out, but at least they can be happy that they put together a successful 12-play drive when they needed it. More importantly, Arians can feel safer whenever Chandler Catanzaro steps up to nail a clutch kick.
Arizona jumped out to a 14-0 lead, but the 49ers did a great job of hanging around. Colin Kaepernick's quality, interception-less outing against a tough defense was encouraging. He scored a touchdown through the air and one on the ground, and it looks like he can finally move the ball for an NFL offense again.
Three Stars
David Johnson, Cardinals- Johnson remains one of the best players in the NFL and there's little doubt that he's been the Cards most important player this season. As usual, Johnson made his presence felt in the passing game with five catches for 46 yards, and he added 55 yards on the ground. With two more touchdowns under his belt, Johnson now has ten on the season.
Larry Fitzgerald, Cardinals – Another familiar face on a "Three Stars" list, Larry Fitzgerald didn't need a receiving touchdown to have a monster game for the Cardinals. Fitzgerald was on the receiving end of a 33-yard flea flicker, and he caught 12 passes for 133 yards. Always a target hog, Fitzgerald has 68 receptions already and he has caught at least nine passes in each of the Cardinals past three games.
DeForest Buckner, 49ers – The 49ers wisely shut Arik Armstead down for the season, but the most recent 3-4 end from Oregon impressed in Week 10. DeForest Buckner and Armstead could help buoy an elite defensive line for years to come, because Buckner added to his encouraging rookie season by performing at a high level today. Buckner had three QB hits, a sack, and recovered a fumble inside the 10 that was forced by Eli Harold.
Highlights
Next Game
The Cardinals redemption tour will continue next week against a Minnesota Vikings team that is reeling and in desperate need of a bounce-back game. Arizona just won a close game, but Minnesota has dropped six-point games to the Detroit Lions and Washington Redskins in back-to-back weeks. Meanwhile, the 49ers will do their best to surprise the New England Patriots. And I'm sure Chip Kelly would love nothing more than to stick it to his buddy Bill Belichick.
This article originally appeared on