49ers 2017 Draft: Quarterback Options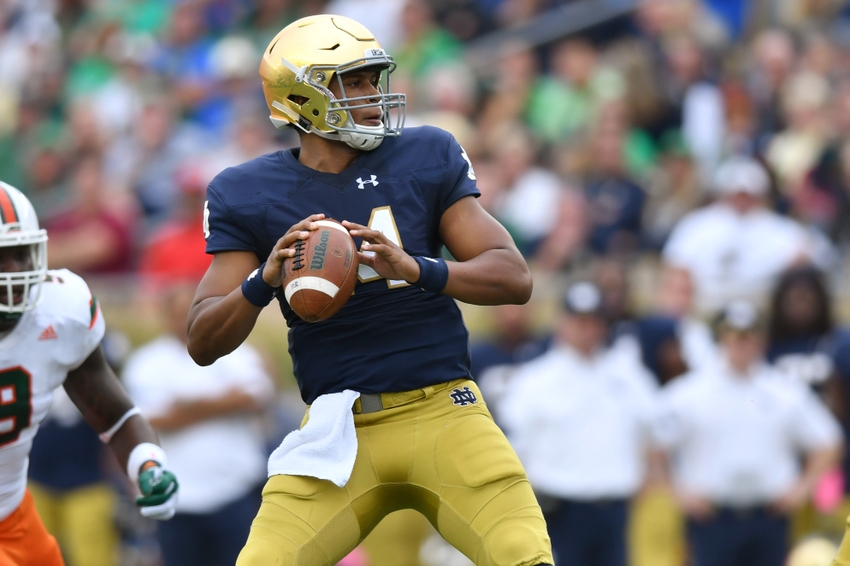 Unless something changes drastically, the San Francisco 49ers will have a very early pick in next spring's NFL Draft. A quarterback has to be at the top of the 49ers list. Here are the current top options at QB.
The San Francisco 49ers need a quarterback. Bad. They also will likely have a top-five draft pick, prime territory for picking one of the most sought-after QBs in the country.
This college season has not delivered any "great" quarterbacks that are worth drooling over, but there are a few names that stand out.
Despite his struggles this season, Notre Dame quarterback DeShone Kizer remains the top prospect. A Redshirt Sophomore, Kizer still has two years of eligibility remaining and may choose to return to Notre Dame if his stock falls. As it stands, however, Kizer appears to be a top-five pick, so it is not like he can really improve his stock.
Kizer's 2015 season showed glamour. Despite some poor performances this fall, Kizer has all the physical tools necessary to be a QB at the NFL level — and the 49ers have a fairly decent track record with a certain Notre Dame quarterback. . .
Deshaun Watson of Clemson is another name to consider at the top of the draft. His mobility could be great in the Chip Kelly system. Watson's numbers have consistently gone downhill throughout his college career, however, and his NFL potential is, well, not at all certain.
Miami's Brad Kaaya provides a more traditional pocker-passer option. His Hurricanes recently lost a close game to Kizer's Irish. Chad Kelly (Jim Kelly's nephew) of Ole Miss has tons of talent, but also comes with a hot head. Teams may be reluctant to hand him the reigns of the franchise.
More from Niner Noise
Unfortunately there is no Andrew Luck in this year's class. These four are the likely candidates for the 49ers, should they pick a QB in the first round.
This article originally appeared on