3 Keys for the Lions to beat the Vikings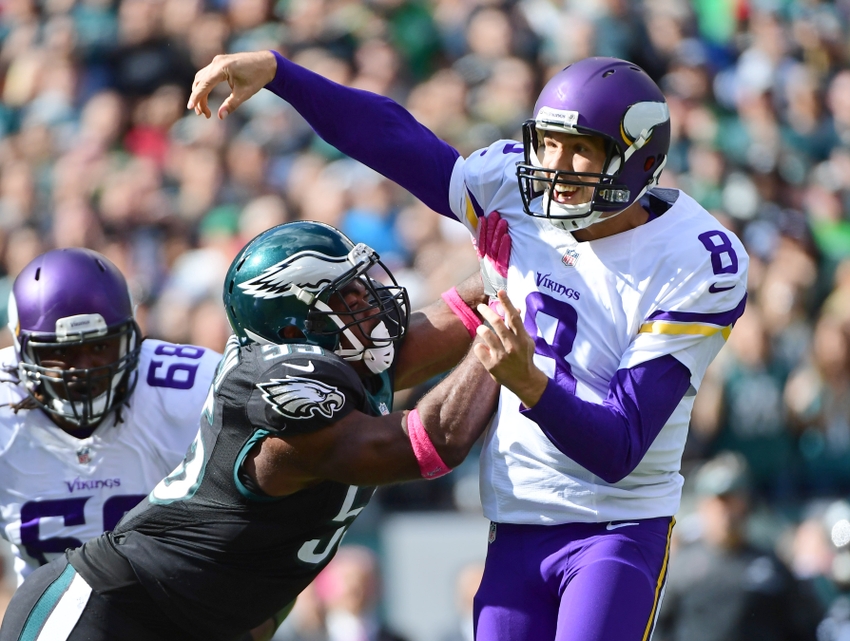 The Vikings have lost two straight games and an offensive coordinator after a 5-0 start.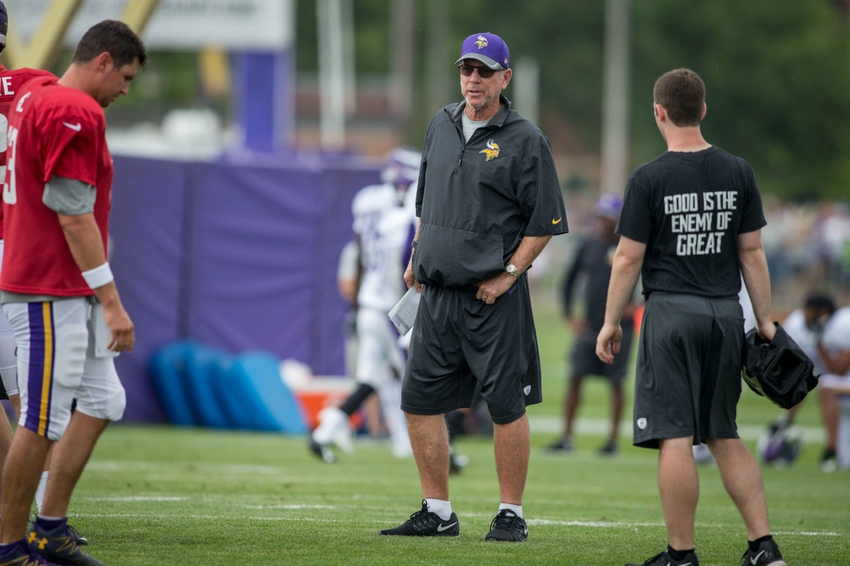 After a loss to the Bears, the Vikings face another familiar NFC North foe, in Detroit, to try and get back on track. Offensive Coordinator Norv Turner, after getting credit for helping maximize former 1st-overall pick QB Sam Bradford, has resigned to the apparent shock of head coach Mike Zimmer. Offensively, the Vikings rank near the bottom in every relevant statistical category, but without their starting running back, running back, and having a 5-2 record, most assumed they would stay the course.  Having shown some vulnerabilities, let's look at three keys to a possible Lions road victory.
3. Lions must stay ahead of the chains.
Just like when Detroit played that impressive Rams front four, they will have to avoid getting in bad second or third-and-long situations. The Vikings have an elite defense with playmakers at all levels. Look for quick passes to Golden Tate and Theo Riddick, rather than settling for predictable runs on first downs. Jim Bob Cooter has done a good job this season – other than the Bears game – of creating confusion in the backfield with fake reverses and sweeps to their YAC specialists. Tate may not be able to beat the Vikings' secondary deep, but he's capable of taking a short pass and doing damage. Without Ameer Abdullah, I expect Zach Zenner to get more carries between the tackles than Riddick, who's better in that scat back role.
2. Take advantage of Vikings offensive line.
Last week, the Bears' defense exposed the Vikings up front, including their lack of a running game. These aren't the Steve Hutchinson, Adrian Peterson-led Vikings of a few years back. They have been decimated at key positions and even started injury-prone Jake Long at tackle (who's not the player he was when he was the 1st-overall pick for Miami). Kerry Hyder Jr. and Stefan Charles will have to step up and continue to play well without Haloti Ngata or Armonty Bryant. Ziggy could have a great day if he's playing at full strength against an ailing offensive line. With Darius Slay back, Teryl Austin should feel comfortable enough on the back end to bring pressure up front and get after Bradford.
1. Get on the scoreboard early
The Vikings are designed to keep the score down and wear you out over the duration of the game. Without Peterson or an effective offense, there will be extra pressure on Minnesota's defense to shut down Detroit. As we've seen in the Colts and Packers games, Detroit is capable of putting up points. Against the Bears, Texans, and Titans – defensive-oriented teams – Detroit really struggled to do much of anything. We know they can't run the ball, but the Lions cannot risk letting this game coming down to another last-second comeback attempt. They need to get on the board early, even it's just field goals to set a tone and put Stafford in a situation where he doesn't have to force it. Jim Bob Cooter will need to be aggressive, yet smart because a single turnover could be all the Vikings need to get their home crowd into it and get out of their slump. Stay tuned tomorrow for out staff picks!
Follow Matt Urben on Twitter @MattUrben88
More from SideLion Report
This article originally appeared on