2017 Pro Bowl: How many Chiefs make it?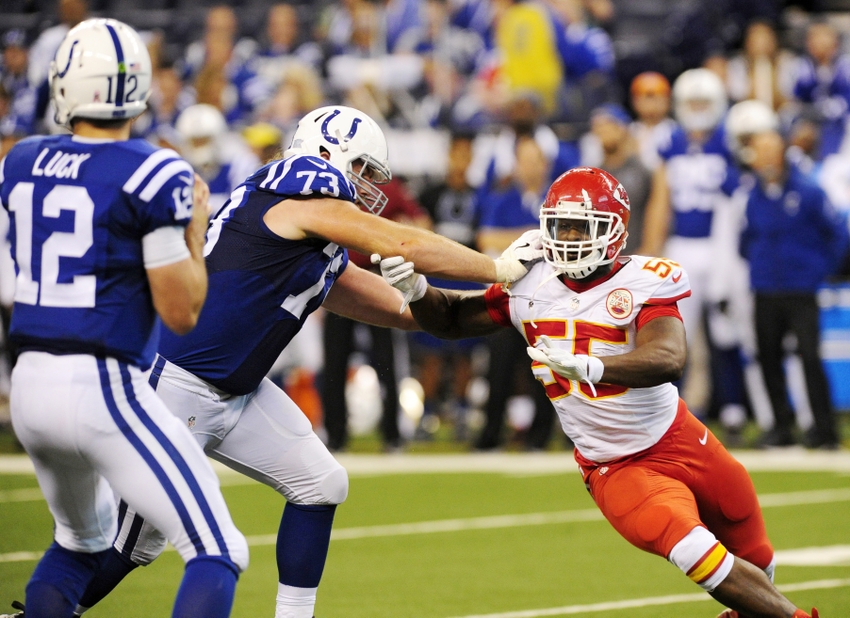 We are still well more than two months away from the 2017 NFL Pro Bowl, but with the voting heating up, it's time to take a look at who could make it.
First things first. None of the Kansas City Chiefs will be able to attend the Pro Bowl this season, because they'll be game-planning for the Super Bowl.
However, should something happen and that is not the case, we should look at some of the players who have a good case to make it into the league's annual showcase. Last year, Kansas City sent six players to the game, including Marcus Peters, Tamba Hali, Justin Houston, Derrick Johnson, Eric Berry and Travis Kelce.
So who makes it in 2017? I'm pretty confident that Peters will be headed back for his second trip in as many years. With five interceptions, Peters is tied for the league lead in thefts. He also has a forced fumble and three fumble recoveries.
Another man who should be making his way back is Berry. The 27-year-old safety is everywhere, the most important part of Kansas City's secondary along with Peters. Berry has 45 tackles and a pair of interceptions, and at this juncture, could make the argument as the game's best safety.
Johnson also has a solid chance of returning, which would be his fifth Pro Bowl appearance. He leads the Chiefs with 66 tackles and enjoyed a pick-six as well. His numbers aren't elite, but anybody who watches the game can see how dominant he has been.
Finally, Dee Ford has to make it. Ford is tied for the league-lead in sacks with 10. At this rate, Ford is putting himself into the conversation for Defensive Player of the Year. Can you believe that? He's the safest bet along with Peters.
Those are my four selections. Did I miss anybody? Let me know in the comments below.
More from Arrowhead Addict
This article originally appeared on