2017 NFL Mock Draft Week 9: 49ers Get Edge-rusher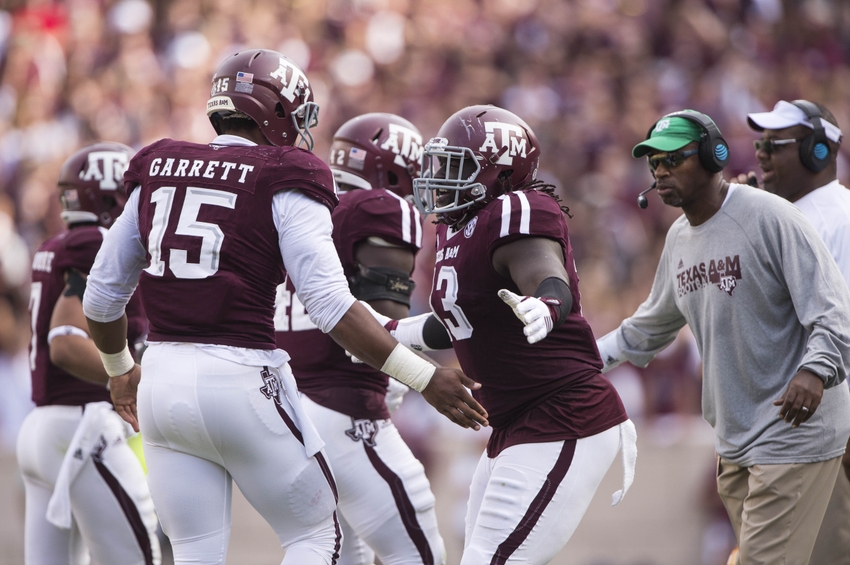 The 2017 NFL Draft doesn't look very promising for the QB position. So the San Francisco 49ers decide to go with an edge-rusher at No. 2 overall.
Edge-rusher is the hot position in this mock draft as they go off the board at No. 1 and No. 2. Many have the San Francisco 49ers taking a QB At No. 2 overall. But it looks like this year's QB class is weak and the best two prospects are edge rushers.
Defense wins championships and turns losing teams around teams faster anyway. If you can adversely affect the way an opposing QB plays, your team will be a tough out. The Denver Broncos won the Super Bowl last year because of Von Miller, not Peyton Manning.
Myles Garrett and Tim Williams are the two best edge-rushers on the board for 2017. And without a doubt, they should be the first two prospects that come off the board. Everyone loves their QBs but I only have one with a 1st-round grade and he's not a sure thing immediately.
Turn the page to see how this mock draft reflects all that.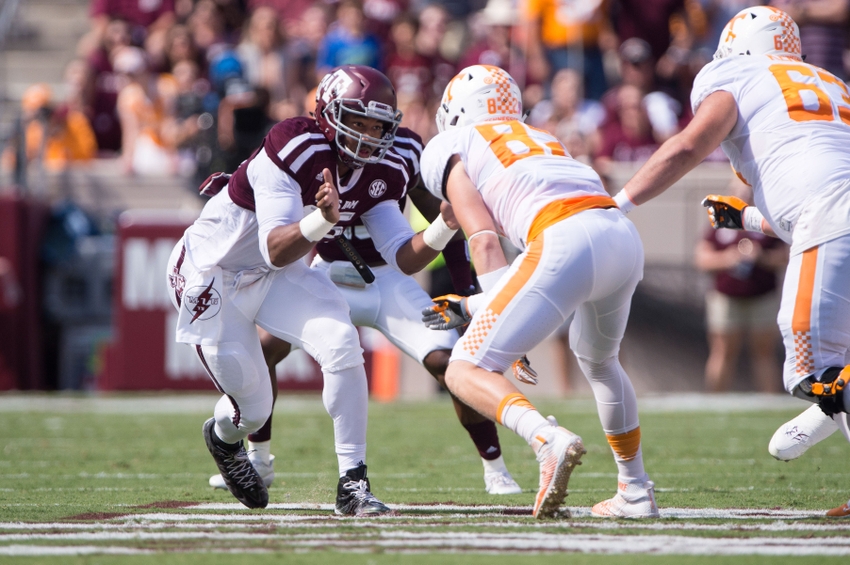 1
Myles
Garrett
OLB,

Texas A&M
There is no reason for the Cleveland Browns to overthink picking Myles Garrett at No. 1 overall. He is by far the best propect in the 2017 NFL Draft and at a position that changes franchises. Plus Cody Kessler looks like he can make it as a QB in this league.
They just got Jamie Collins in a trade to rush the passer but that's no reason not to pick Garrett. Two good edge-rushers are needed in today's NFL plus the Browns don't know if Collins will stay. He is only in Cleveland in an eight-game tryout. as his contract will soon end.
At 6'5″, 260 pounds, Garrett has the ideal size, length, athleticism and motor to be a top edge-rusher. His get-off, burst and ability to wrap around the edge and flatten to the quarterback are outstanding. He can also convert speed to power and can spin back inside on you.
Ben Roethlisberger, Joe Flacco and Andy Dalton are the quarterbacks they have to play twice a year. So they have make it as uncomfortable for opposing quarterbacks to have a chance in the AFC North. And picking Garrett at No. 1 overall gives the Browns a chance to do that.
This article originally appeared on