6 players who could go No. 1 overall in the 2017 NFL Draft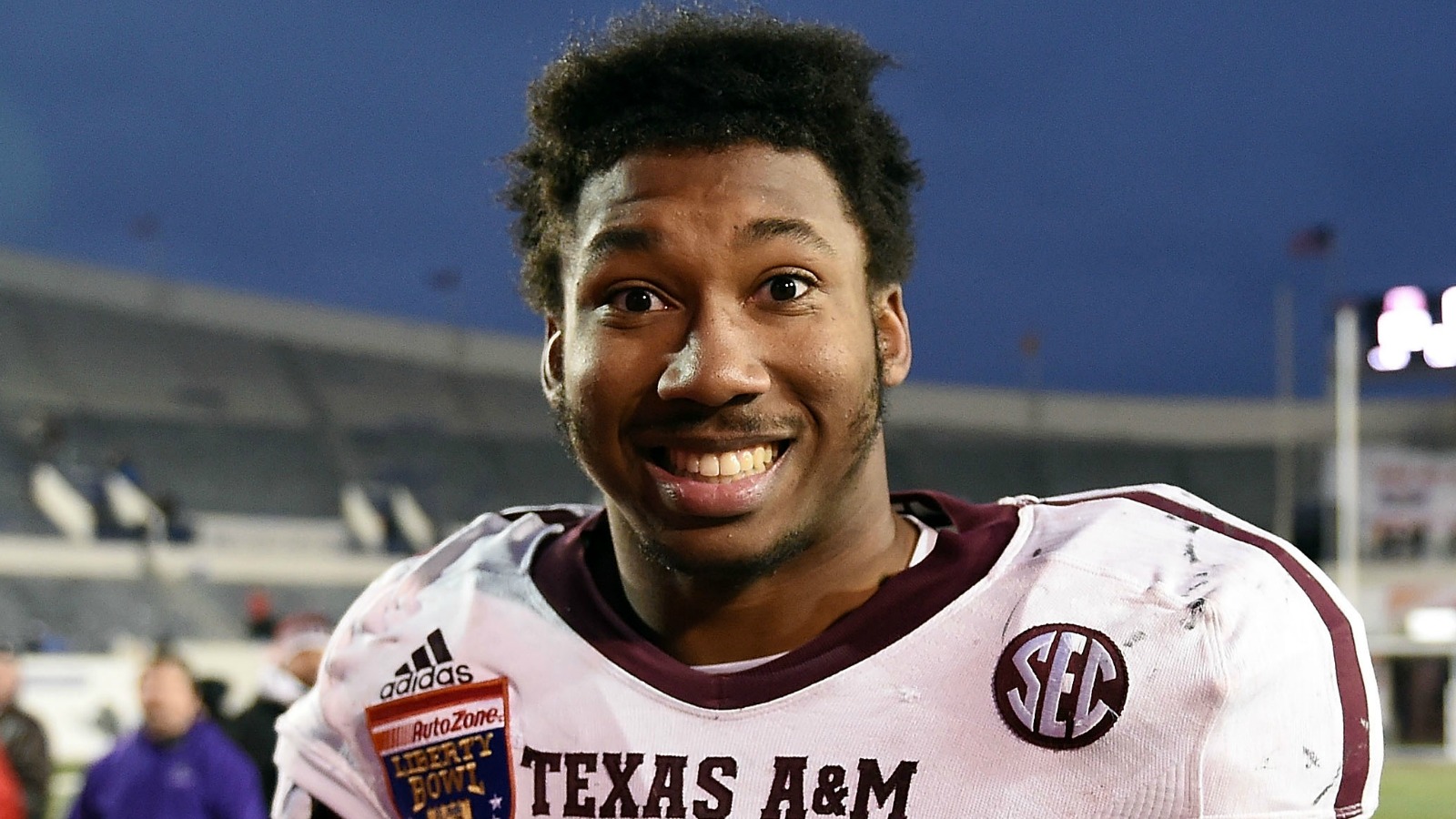 Quick question: If we'd asked you one year ago who would end up as the No. 1 pick in the 2016 NFL Draft, what would you have said? If you had guessed "Cal's Jared Goff would go No. 1 to the LA Rams"… well, umm, that would have been freaky. And if you had said "Carson Wentz will go No. 2 overall to Philly"… most people would have said, "Who is Carson Wentz?"
The point being that a lot can change in one year, especially when it comes to the always fluid NFL Draft process.
After giving you seven players to watch heading into next year's draft, here are six players who will likely be in the discussion for the No. 1 overall pick in 2017.
Any list of 2017 draft prospects begins with Watson, the most likely to go No. 1 overall. Watson had a spectacular 2016 campaign, throwing for over 4,000 yards and 35 touchdowns on his way to a third-place finish in the Heisman Trophy race.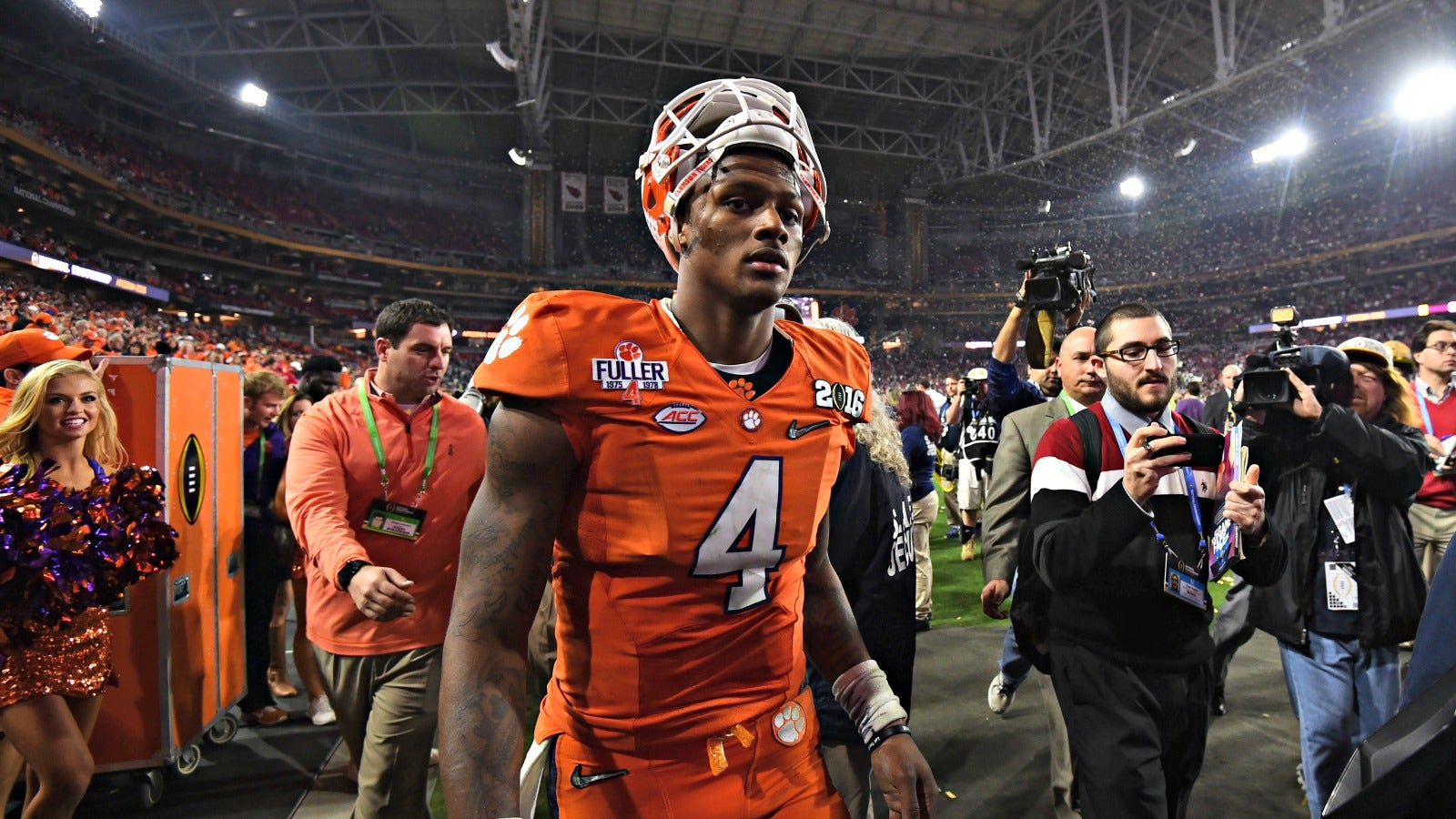 Even better, he elevated his play against the best competition he faced, tossing for over 400 yards and four TDs in a narrow title game loss to Alabama. Following that game, Nick Saban said Watson was the best QB the Crimson Tide had faced since Cam Newton back in his Auburn days.
The question now is whether Watson can follow up last season with a spectacular junior year and go No. 1 overall six years after Newton did it.
From Newton to Robert Griffin III and even Goff to a certain extent this year, there's always a QB who seemingly comes out of nowhere to throw himself in the "No. 1 overall pick" discussion by the time draft day rolls around. In 2017, that could be Kaaya.
The Miami signal-caller was dynamite as a true freshman in 2014, throwing for over 3,000 yards and 26 TDs, before seeing his numbers dip last year in the midst of a wild season that included a coaching change halfway through. Thankfully, those numbers should rise in 2016 with the arrival of Mark Richt as the Hurricanes' new head coach.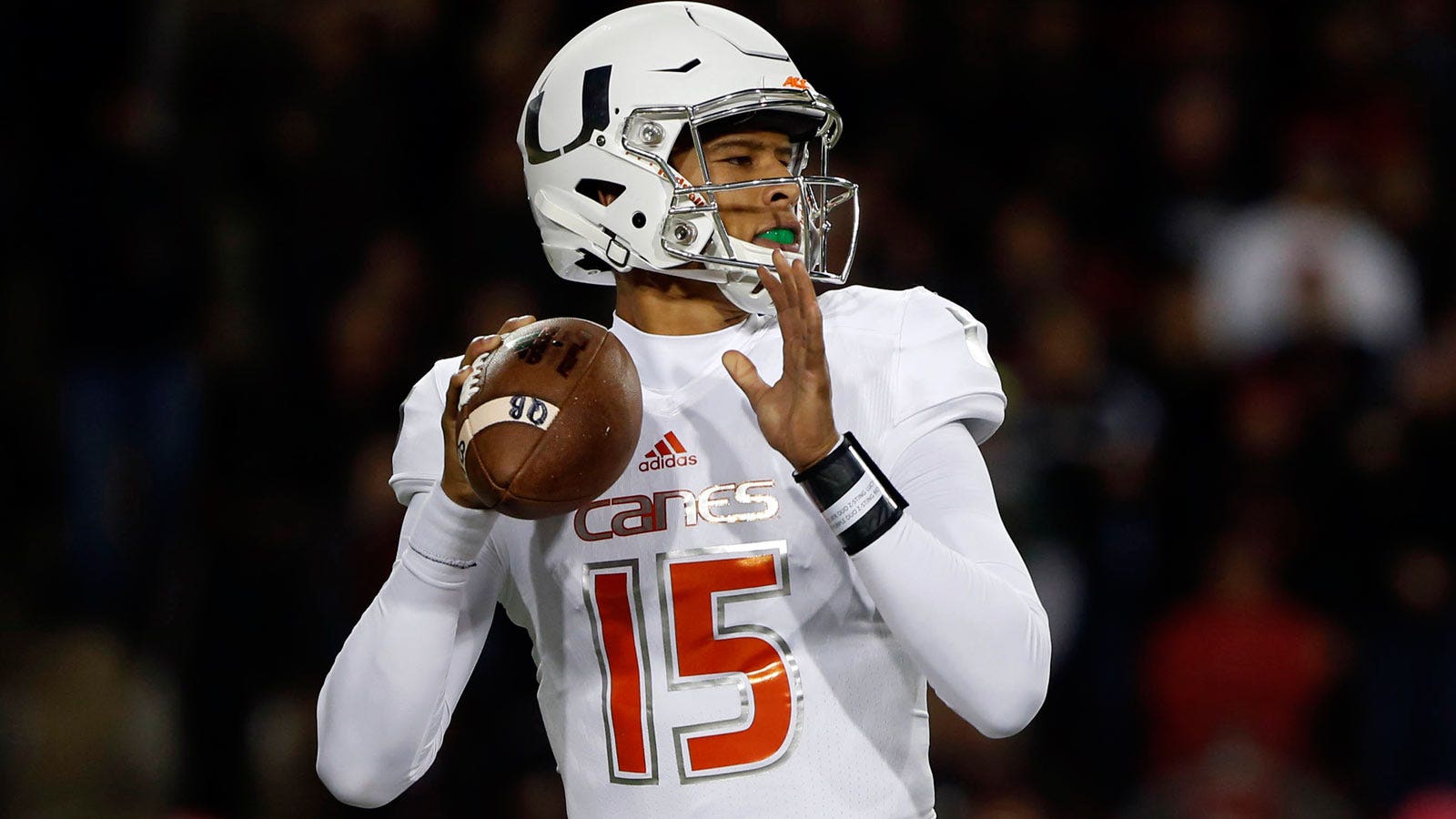 Richt runs a pro-style offense that should put Kaaya in perfect position to not only thrive at Miami next fall but move up draft boards next winter and spring. It's an offense that helped Matthew Stafford get drafted No. 1 overall in 2009 while Richt was the coach at Georgia.
What do you remember about the year 1995? "Clueless" was in movie theaters (as was the original "Friday") and TLC was singing "Waterfalls." That was also the last year a running back went No. 1 overall in a draft when Ki-Jana Carter went to the Bengals.
While it's been 21 years (and counting) since a running back was selected with the top pick, there's good reason to think Fournette could change that in 2017. Last year Fournette displayed a combination of size, speed and power that we haven't seen in decades from a running back at the college level, rushing for at least 150 yards in LSU's first seven games (including three 200-plus yard performances).
Even after defenses realized, "Wait, LSU can't throw the ball!" and began stuffing the box with eight or nine guys, Fournette still finished the year with over 2,000 yards rushing.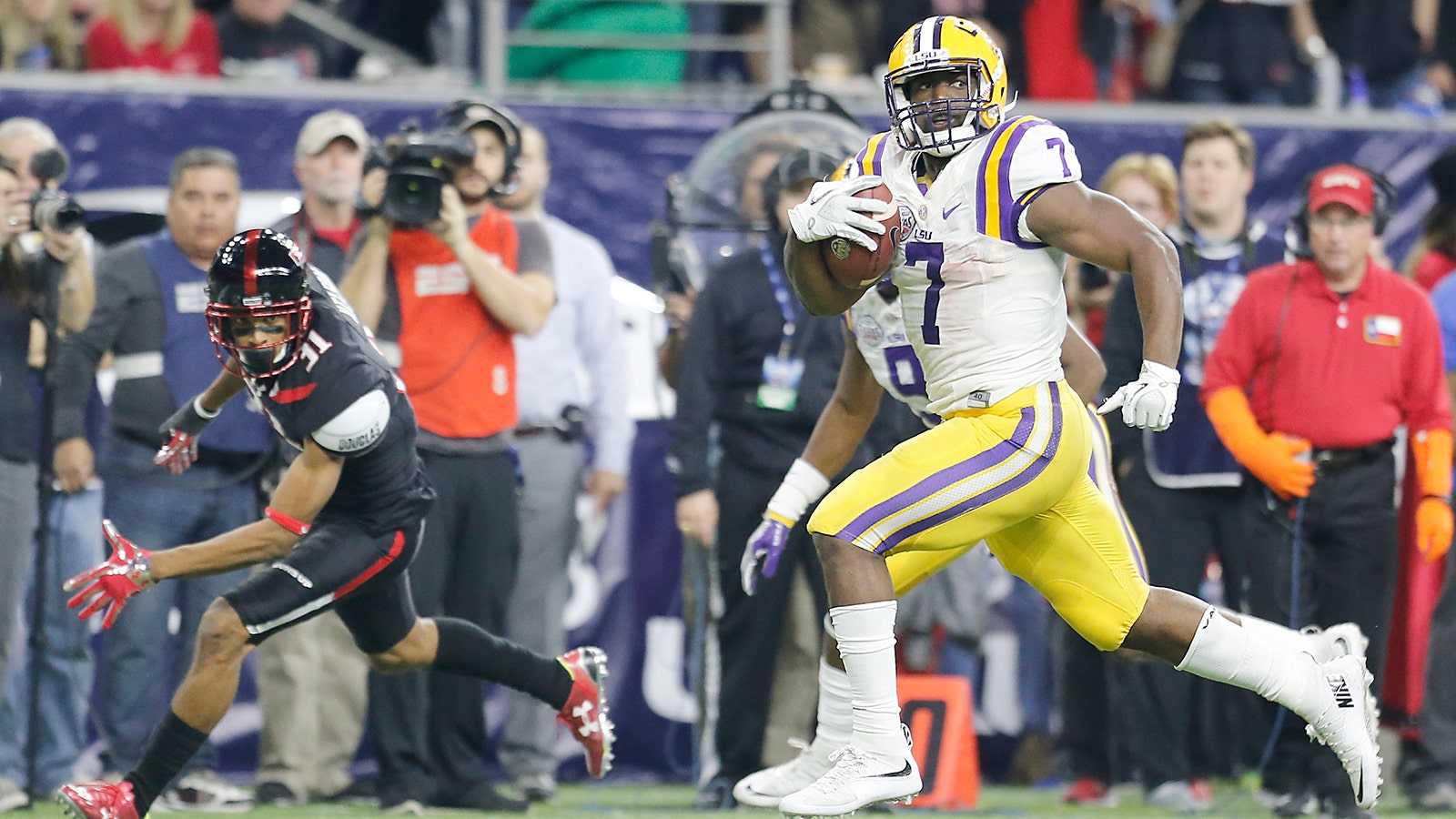 If LSU gets any type of quality play from its quarterback next year, Fournette could put up historic numbers in the SEC. Even if he doesn't, he could still go No. 1 overall on draft day.
While all the focus on draft night was on Laremy Tunsil's, uhh, leisure activities, what's easy to forget is that just a few weeks earlier many were projecting Tunsil to go No. 1 overall before the Titans traded the No. 1 pick.
Robinson is a similar talent and at 6-foot-6 and 327 pounds could be the anchor of one team's offensive line for years to come. He started every game as a true freshman at Alabama in 2014, before earning All-SEC honors a season ago.
For any NFL fan wondering how they've never heard of Lawson, well there's good reason: He's been plagued by injuries during his time at Auburn, missing six games last year and all of 2014 after knee surgery. But when Lawson has been on the field, he's been spectacular.
Last year Lawson had a sack and two tackles for loss before going down with a hip injury in Week 1 against Louisville. As a freshman he was as good as any player at his position in the country, earning Freshman All-American honors from several outlets and helping Auburn reach the BCS title game against Florida State.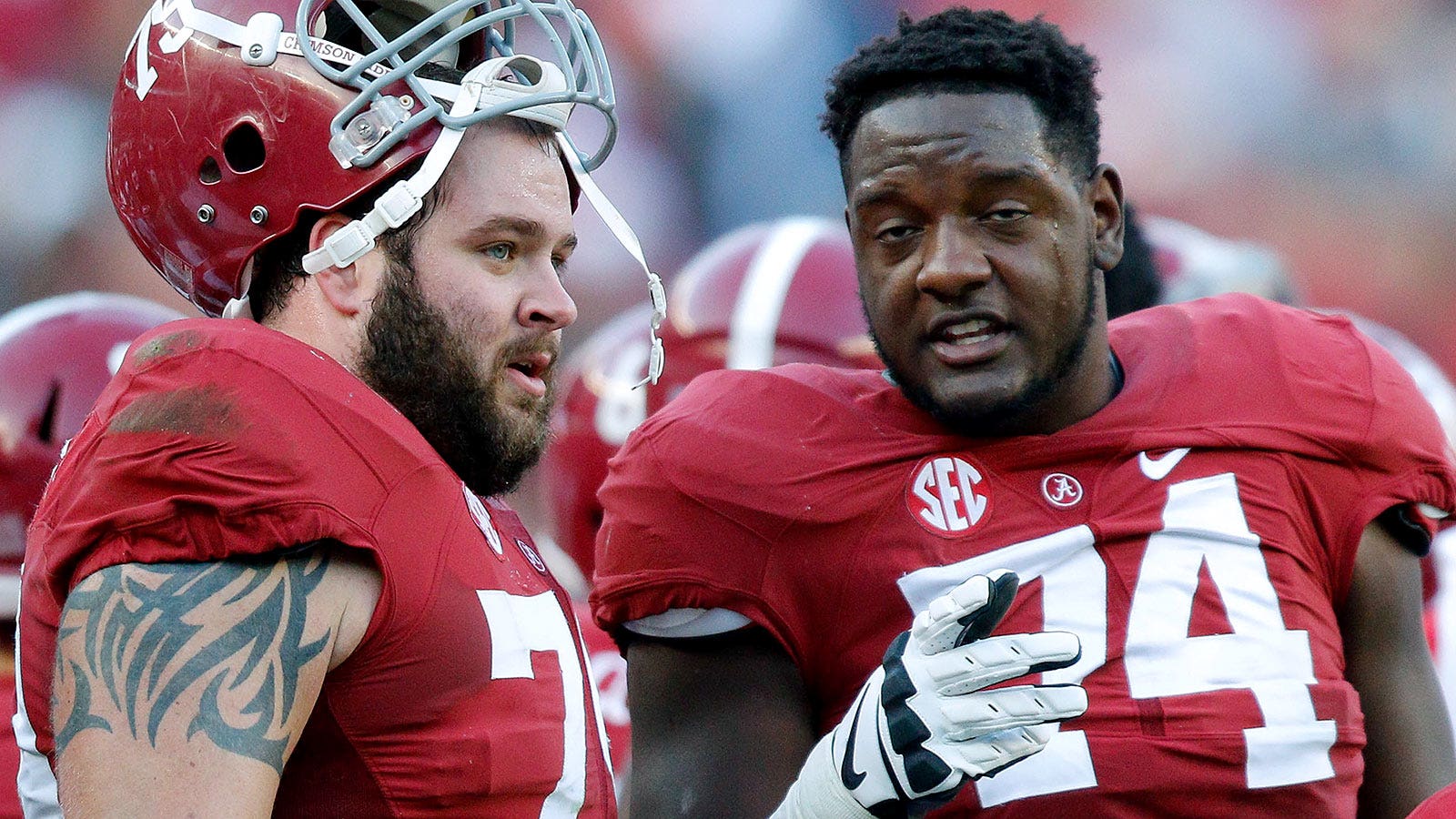 If he can stay healthy, Lawson could be as good as anyone in college football next season.
There are no injury concerns with Garrett, who has been one of the most physically dominant defensive ends in college football the last two seasons.
As a freshman in 2014, Garrett finished with 11.5 sacks (breaking Jadeveon Clowney's SEC freshman record) and followed it up with 12.5 sacks and 19.5 tackles for loss last year, both of which ranked him in the Top 10 nationally.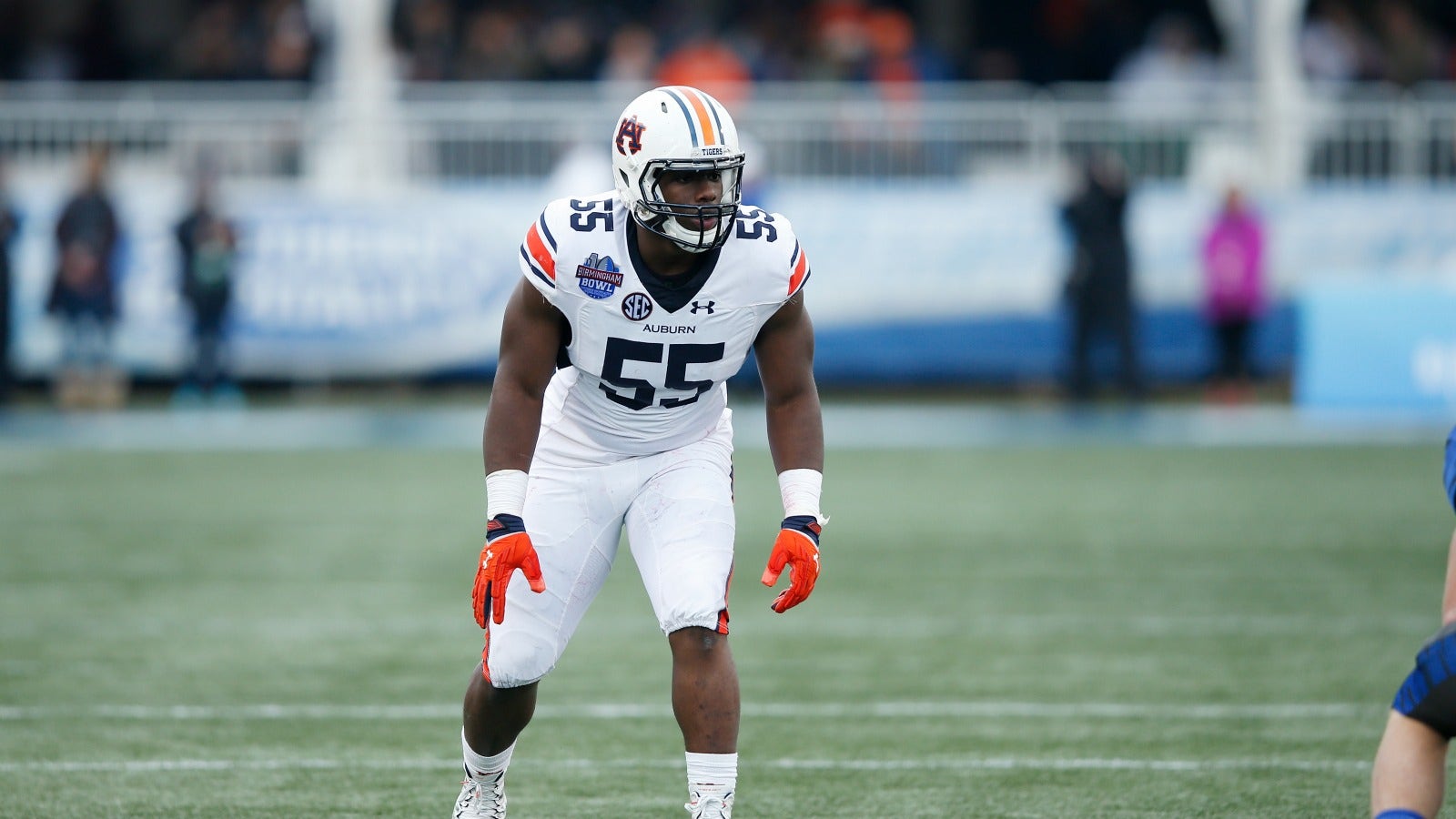 With so many bad teams set at quarterback (think Tampa, Tennessee, Philly, etc.) look for several clubs to focus on defense early in next year's draft.
Garrett is as good a bet as any to go No. 1 overall.
Aaron Torres is a contributor for FOXSports.com. Follow him on Twitter @Aaron_Torres or Facebook. E-mail him at ATorres00@gmail.com.