2017 NFL Mock Draft: New Sheriff in Town at No. 1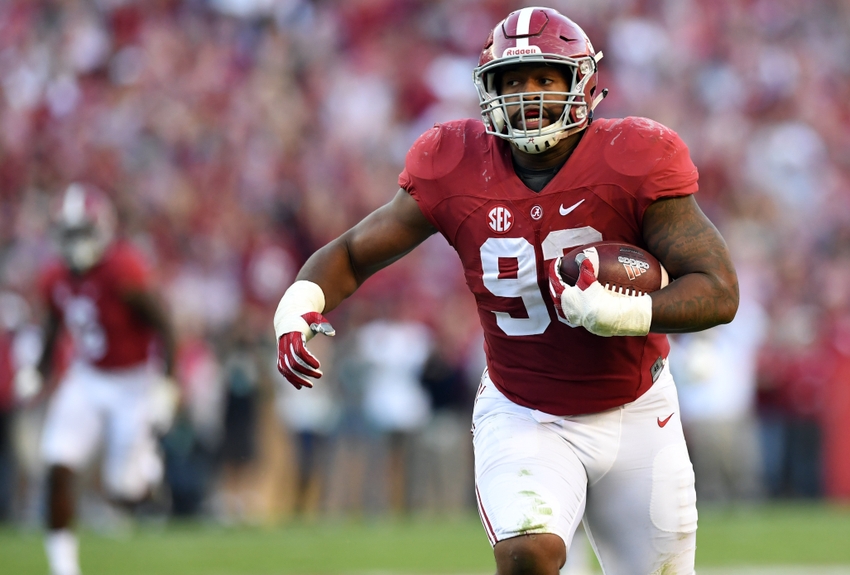 The 2017 NFL Draft doesn't look very good when it comes to the quarterback position. But there are some studs coming up on the defensive side that you can build your team around.
The 2017 NFL Draft as a new No. 1 overall pick.
Many an NFL franchise has turned around and-or become a dynasty through drafting and interior D-lineman. In the '70s, the Pittsburgh Steelers went from laughing-stock to dynasty with "Mean" Joe Green. Warren Sapp turned the Tampa Bay Buccaneers around in the early 2000s.
Richard Seymour was the big building block for the New England Patriots Dynasty in the early 2000s. Ndamukong Suh changed the perception of the Detroit Lions before he left. And there are plenty of other interior D-linemen with huge impacts on teams.
Interior D-linemen are important to stuffing the run and getting after the quarterback. So when you have an interior D-lineman that can do both, you have a chance to win some games. And if that player is a special player, you can build a winner around him quick.
Of course, the quarterback is the most important position in team sports and edge-rushers have the sexy stats. But interior D-lineman are a big building block and there is a special one in this draft. Meanwhile, the 2017 quarterback class isn't worth a No. 1 overall.
So turn the page to see why I made a change at the top and where the prospects go from there.
1
Jonathan
Allen
DE,

Alabama
Right now Alabama 3-4 DE Jonathan Allen looks like one of those franchise-changing D-lineman. He is completely wrecking the interior of opposing offensive lines ever week. And if your interior is jacked, you're not going to do much on offense.
That's a big part of why Alabama is the No. 1 college football team in the nation right now. Allen can line up anywhere on the D-line so you can say he's more than just an interior D-lineman. He's powerful enough to play nose tackle and quick enough to play 4-3 end.
But his power and quickness will most likely used at 3-4 end then inside at tackle on passing downs. The Cleveland Browns run that type of system and can use a dominant player like Allen. So they don't let Allen get past them right here at No. 1 overall.
He will go right in and have a huge, immediate impact and have the Dog Pound barking. The Browns just traded with the New England Patriots for edge-rusher Jamie Collins and it's already paying dividends. So in 2018, the defense is going to carry the Browns up the NFL standings.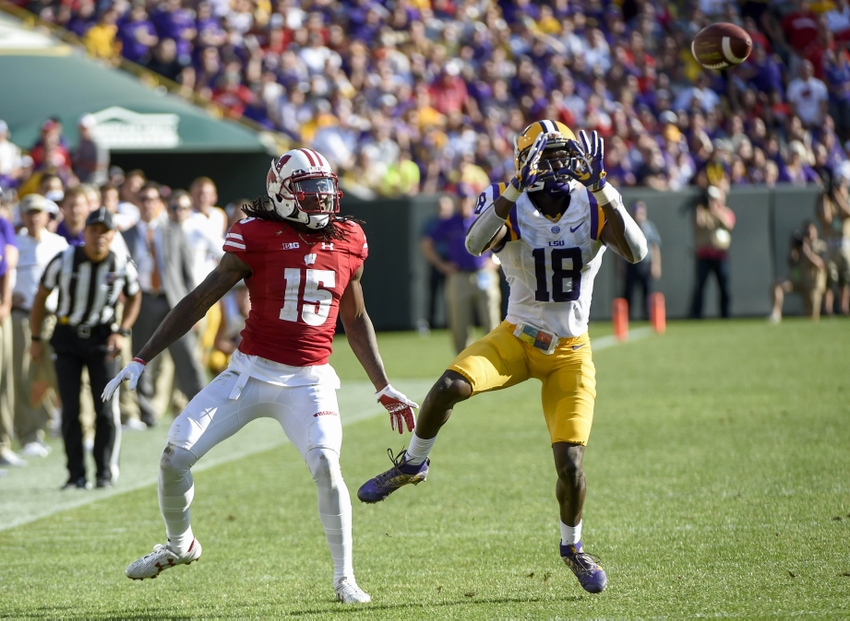 This article originally appeared on