2017 NFL Mock Draft: Myles Garrett Goes No. 1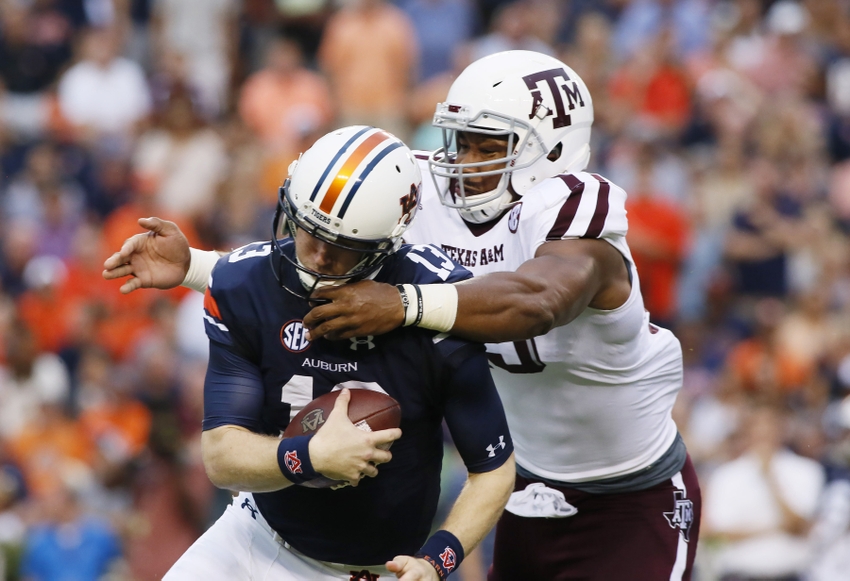 The NFL has a lot of good defensive prospects coming into the 2017 NFL Draft. Jonathan Allen and Myles Garrett are battling it out for who is the best among them.
The 2017 NFL Draft probably isn't the best draft to find a quarterback or left tackle. There just simply aren't that many with high enough grades at this point. However, the quarterback position is the most reached for position in NFL Draft history.
It's the hardest position to play, the hardest to evaluate and the most important player on the field. So you can understand why a team that needs one would make that reach. But as the old saying goes, "Defense wins championships."
And this year, there are a lot of defensive players at many positions that can change a franchise. Edge-rusher Myles Garrett is definitely one of those players. ESPN reported Saturday that the Cleveland Browns have an "astronomical grade" on him.
There were rumors a couple of weeks ago that the team was smitten with quarterback Mitch Trubisky. So if you're a Browns fan, you should be thanking God about this one. There is no quarterback in this draft that will improve the Browns like Garrett can.
So turn the page to see where everyone goes after he goes No. 1 overall
1
Myles
Garrett
OLB,

Texans A&M
The fastest way for the Cleveland Browns to start winning is to build the defense. And in this pass-happy NFL, an edge-rusher is a good piece to build a defense around. Myles Garrett is unquestionably the best edge-rusher prospect coming out and boy do the Browns know it.
After the rumors about Trubisky, the Browns' "astronomical grade" on Garrett is more believable. The Browns are still building a solid front-seven around big nose tackle Danny Shelton. The trade to bring in edge-rusher Jamie Collins from the New England Patriots was a part of it.
Garrett looks like he's going to be the next special edge-rusher to come out in the draft. So look for the Browns to rush the passer well as he makes a big immediate impact in 2017. Cornerback Jamar Taylor just got and extension and hopefully, Joe Haden can stay healthy.
If so, the Browns will be much better equipped to deal with the quarterbacks of the AFC North. Robert Griffin III doesn't look so great at quarterback now but neither do the draft prospects. If the RGIII can't improve quickly, Jimmy Garoppolo for a second-round pick would massively improve the Browns.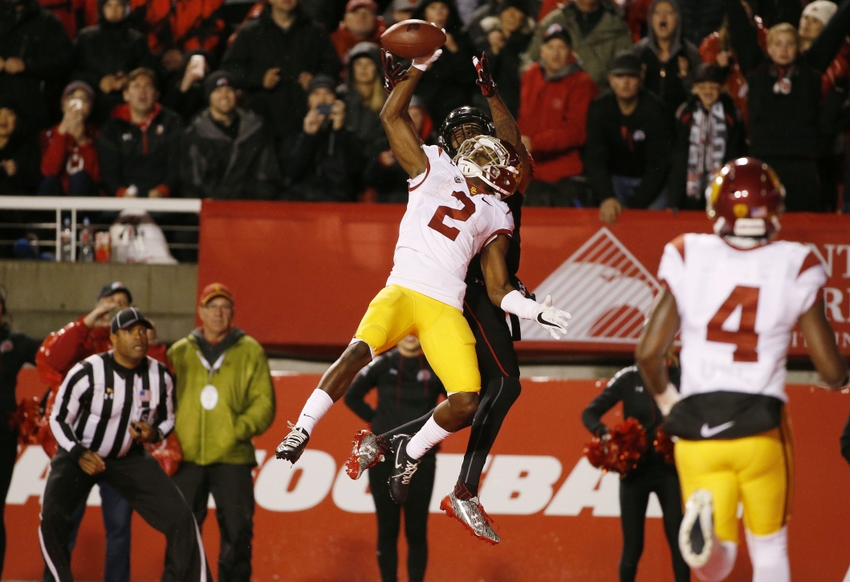 This article originally appeared on