2017 NFL Mock Draft: Mad Rush At Start For Top Defenders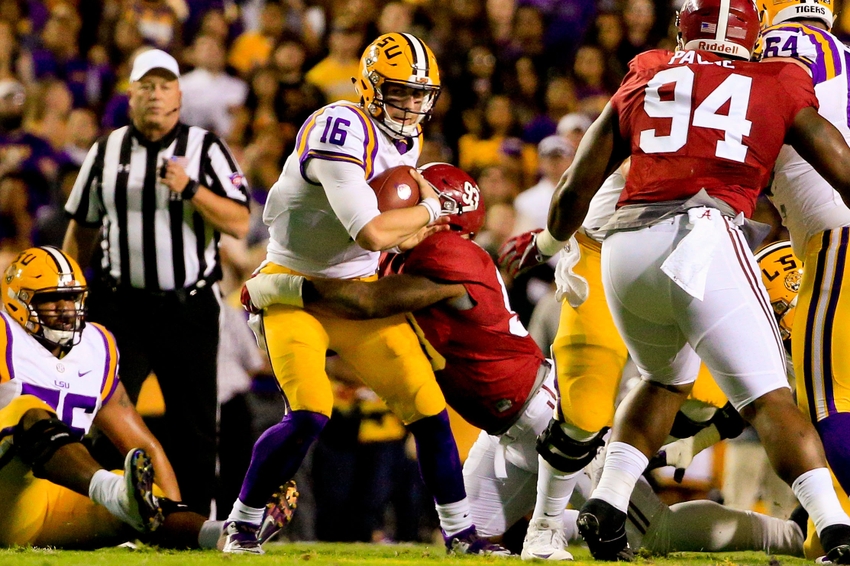 Quarterbacks of course decide how things are going to play out but this 2017 NFL mock draft is driven by an impressive crop of defensive talent.
How those players will be distributed depends heavily on where the QBs end up going and predictably it will be the first team on the board who charts the course. Thus far the Cleveland Browns have remained comfortably in that spot and the beauty of this is nobody knows what they plan to do. Being such a bad team in need of help means they could go any direction. So which way will it be this time and why?
1. Cleveland Browns
2. San Francisco 49ers
3. Tennessee Titans (via CHI)
4. Jacksonville Jaguars
5. New York Jets
6. Cincinnati Bengals
7. Carolina Panthers
8. Chicago Bears (via TEN from LA)
9. Green Bay Packers
10. New Orleans Saints
11. San Diego Chargers
12. Arizona Cardinals
13. Tennessee Titans
14. Cleveland Browns (via IND)
15. Tampa Bay Buccaneers
16. Buffalo Bills
17. Pittsburgh Steelers
18. Indianapolis Colts (via CLE)
19. Miami Dolphins
20. Philadelphia Eagles (via MIN)
21. Washington Redskins
22. Baltimore Ravens (via KC)
23. New York Giants
24. Denver Broncos
25. Kansas City Chiefs
26. Atlanta Falcons
27. Detroit Lions
28. Houston Texans
29. Seattle Seahawks
30. New England Patriots
31. Oakland Raiders
32. Dallas Cowboys
This article originally appeared on