2017 NFL Mock Draft: Cleveland Browns Get Their Men
Carl Cockerham/FanSided via With the First Pick

Fansided
The Cleveland Browns are situated well for the 2017 NFL Draft. They have two picks in the Top-10 and they already seem to know who they want.
In late November, Jason La Canfora of CBSSports reported that the Cleveland Browns love QB Mitch Trubisky. Then just last week, Adam Schefter of ESPN reported that the Browns have an astronomical grade on EDGE Myles Garrett.
So which one is correct?
They are both reputable NFL reporters that usually have it right when reporting. There is the possibility of Browns executives playing games with the media to fool other NFL teams. But at No. 1 overall, it isn't necessary to play these games in the media.
As a matter of fact, it looks like they're going to have two picks in the Top-10 of the 2017 NFL Draft. So the answer to the question is that both reporters could actually be correct. The Browns could end up with the best prospect and a franchise QB in the same round.
The Browns have multiple picks in the second round including the first pick in that round. So the team has a chance to put some building blocks together and get going in the right direction. According to the reports, this is the base of the Browns' rebuild.
Turn the page to see how they fit and what the rest of the NFL is doing.
1
Myles
Garrett
EDGE,

Texas A&M
Texas A&M edge-rusher Myles Garrett has been the unanimous top prospect in the 2017 NFL Draft all season long. He's had some competition from Jonathan Allen and that will continue this offseason. But Garrett is still unanimously the No. 1 prospect and rightfully so.
The Cleveland Browns are painfully earning the No. 1 overall pick, currently at 0-14 right now. But this is one offseason the Browns can look forward to as they have two picks in the top 10 to rebuild with. That makes it easier for them to simply take the best prospect at No. 1 overall.
It's obvious that the Browns need a quarterback but reaching for with the No.1 overall is foolish. So with this pick, the Browns take edge-rusher Garrett, the best prospect in the 2017 NFL Draft. Of course, he will help the Browns get after the passer much better than they do now.
They will need to do so in order to deal with the quarterbacks they have in the AFC North. The Browns have a young defensive front-seven with a bright future coming along right now. And Garrett will be just the shot in the arm the Browns need to have a much better defense in 2017.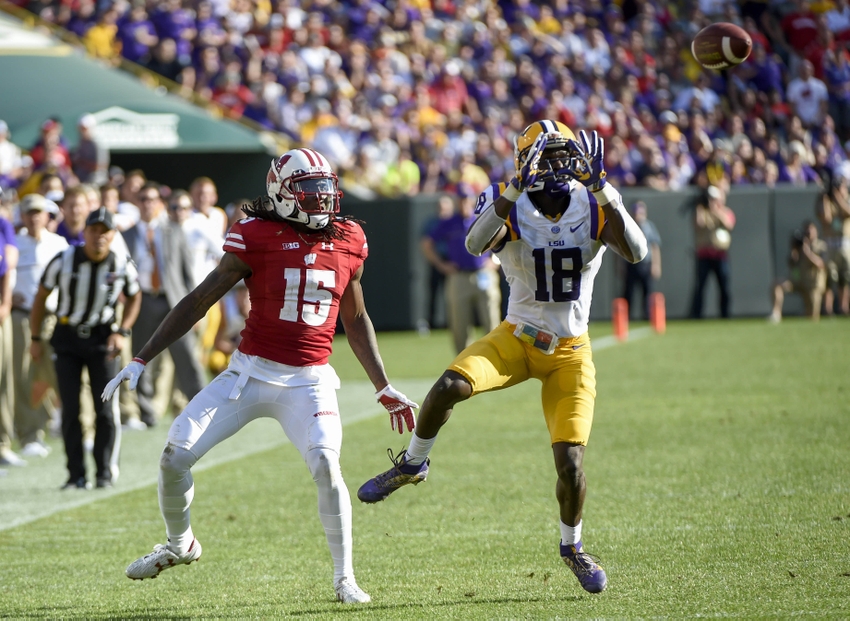 This article originally appeared on