2017 NFL Free Agency: Best Targets For Cap-Rich Teams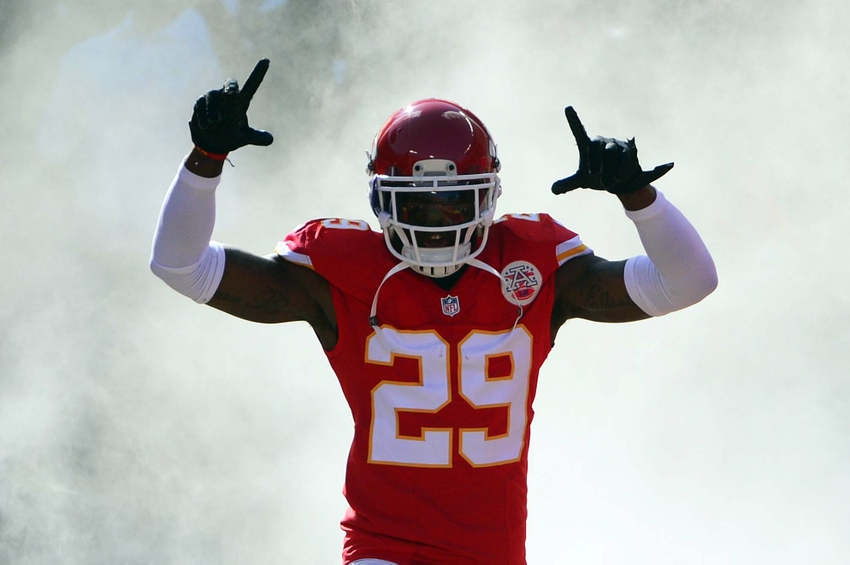 Already people are talking about the draft next year. What they can often so easily overlook is that the 2017 NFL free agency period comes first.
Though the draft is the lynch pin to building a consistent winner, free agents are often the critical pieces that can put it over the top. Ask the Denver Broncos where they'd be without DeMarcus Ware, Aqib Talib and T.J. Ward. They'd be short one Lombardi trophy for starters. Big spending doesn't always work but calculated spending can narrow the number of problems the draft has to fix. This is the common approach most teams adopt.
There will be a lot of cap space for a number of franchises in 2017. That virtually guarantees some players are getting paid. Here is an overview of the top five teams with the most space and one pending free agent they'd do well to pursue.
Tampa Bay Buccaneers
Projected cap:  $68.9 million
Top target:  Eric Berry (S)
One of the overreaching problems for the Buccaneers is their defense. While it seems like they have talent in certain places, the unit continues to struggle. Part of the problem is they really don't possess a core of leadership. Somebody who can get everybody lined up in the right spots. At this point it's just an assortment of individual playmakers. None of them seem ready to step into that role. So Tampa Bay might do themselves better by finding somebody who can.
That makes Eric Berry the perfect target. Not only is he a defensive captain who runs the show for the Kansas City Chiefs, he's also a Pro Bowler at a position the Buccaneers are weak. Some may think there is no way the Chiefs will let him get away. Problem is their salary cap situation is pretty dicey. Sacrificing Berry may be an unavoidable consequence, and Tampa Bay is perfectly positioned to take advantage in the event that happens.
Cleveland Browns
Projected cap:  $64.5 million
Top target:  Malcolm Butler (CB)
It's obvious the Cleveland Browns need work just about everywhere. They still haven't answered their quarterback question and the offense in general lacks playmakers. Retaining Jamie Collins on defense will be their top priority. After that it's about finding guys to help him. Pass defense is probably among the chief weaknesses. Joe Haden may or may not be gone in 2017. If so, then cornerbacks becomes a major focal point for the front office in both March and April.
Pro Bowler Malcolm Butler is the prize of the group. The tricky part from the Browns' perspective is he's a restricted free agent. In other words the New England Patriots could attach a tender to him that would require a team to give up a 2nd or even 1st round pick to get him. They could also match any offer presented to him. Signing restricted free agents is expensive. Butler might be worth it though. He's sticky in coverage and has had success going against the best receivers in football. This is an element the Browns sorely need.
New England Patriots
Projected cap:  $63.9 million
Top target:  Melvin Ingram (OLB)
One thing that is clear about the Patriots is they won't overpay for anybody and they often prefer to keep their own players if possible. So expect them to focus on key guys like Dont'a Hightower, Jabaal Sheard and Martellus Bennett among others. Even so they'll still have a ton of space left to go shopping for potential upgrades. One spot that is sure to get attention is their edge rusher position after trading Chandler Jones and Chris Long becoming a free agent.
Melvin Ingram would be a classic Patriots signing. A highly underrated player floundering on a AFC franchise that can't win consistently. He comes in and proceeds to dominate for New England. Ingram has really come into his own as a pass rusher for the San Diego Chargers. However, the constant struggles to win and the looming distraction of a team move to another city might compel him to get out while he can. If he avoids the franchise tag, the Patriots would be foolish not to pursue him.
Chicago Bears
Projected cap:  $50 million
Top target:  Trumaine Johnson (CB)
The top priorities for the Bears are pretty straightforward for 2017. It starts with retaining wide receiver Alshon Jeffery, by far their biggest in-house free agent. Despite his inconsistencies of late he remains their best offensive threat in the passing game. After that the needs on the roster line up clearly enough. On offense they need upgrades at offensive tackle while the defensive secondary is easily their biggest weakness. Adding a playmaker at corner would be huge.
Trumaine Johnson was a hot name this past off-season among cornerbacks before he was franchise tagged by the Los Angeles Rams. Since then the team has struggled, and his stock as a top corner took a tumble. Nevertheless the 6'2″ defender is still a presence on the back end. He tackles really well and has improved steadily in coverage over the years. If Los Angeles isn't able to retain him he could make for an underrated building block in Chicago.
San Francisco 49ers
Projected cap:  $47.4 million
Top target:  Alshon Jeffery (WR)
It's a virtual guarantee that the San Francisco 49ers will go after a quarterback early in the 2017 NFL draft. Blaine Gabbert and Colin Kaepernick have taken their turns at trying to win the job. Thus far their attempts have been underwhelming at best. Chip Kelly, if he does end up staying, will want a guy he can build his offense around. Such young quarterbacks of course will need weapons at wide receiver. Weapons the 49ers are severely lacking at this moment in time.
Alshon Jeffery would be just the ticket they could hope for. He's a big receiver with strong hands who wins the majority of one-on-one battles against corners. On top of that he's deceptively good at creating big plays down the field. These are all things Kelly just doesn't have with any of the other receivers. That combination of size and vertical ability. Jeffery will be expensive but talents like him are hard to find. It would be worth it, assuming the Bears aren't able to lock him up.
More from NFL Mocks
This article originally appeared on