2017 NFL Free Agency: 5 Potential Landing Spots For Brandon Marshall
Dan Parzych/FanSided via NFL Spin Zone

Fansided
With the New York Jets planning to release Brandon Marshall, here's a look at five potential landing spots for the wide receiver in 2017.
Brandon Marshall spent the last two seasons playing with the New York Jets, and with the start of 2017 NFL free agency less than a week away, it looks like the wide receiver will be looking for a new home next year. With that being said, it shouldn't take long for Marshall to end up with a new team when considering there are plenty of teams in need of help at the wide receiver position.
Numerous reports, including from Kimberly Martin of Newsday, indicated on Thursday about how the Jets plan to release Marshall, which has become a popular trend for the team during the offseason. Along with Marshall, New York has already released Darrelle Revis and Nick Mangold, as the team believes these moves are what's necessary to improve from last year's 5-11 finish.
The good news for Marshall is whatever team he does end up on, there's no question he still has what it takes to make an immediate impact. Marshall may be turning 33 at the end of the month, but keep in mind it wasn't long ago when he caught 109 passes for 1,502 yards with 14 touchdowns (2015).
Now that Marshall has an opportunity for a fresh start with a new team, here's a look at five possible landing spots for the wide receiver since the Jets plan on parting ways with the veteran wideout.
5. Philadelphia Eagles
Despite finishing at the bottom of the NFC East last year, the future appears to be bright for Carson Wentz as quarterback for the Philadelphia Eagles. Originally, Wentz supposed to spend his rookie season learning from the sidelines, but that plan quickly changed when the team sent Sam Bradford to the Minnesota Vikings in exchange for a first-round pick.
Like most rookie quarterbacks, Wentz experienced plenty of struggles during his first season under center, but keep in mind the lack of weapons he had to work with on offense. Unfortunately for Wentz, the quarterback learned hard way how there's only so much he can do on his own without the necessary weapons to work with in the passing game.
When looking at what Philadelphia surrendered in order to acquire Wentz, one would think the organization would do whatever's necessary to help make life easier in 2017 with an improved receiving corps. Having a reliable wide receiver like Brandon Marshall who is capable of catching any football thrown in his direction would be a great addition for Wentz heading into his sophomore season with the Eagles, and would immediately be an upgrade over their current group of wide receivers that were inconsistent all of last year.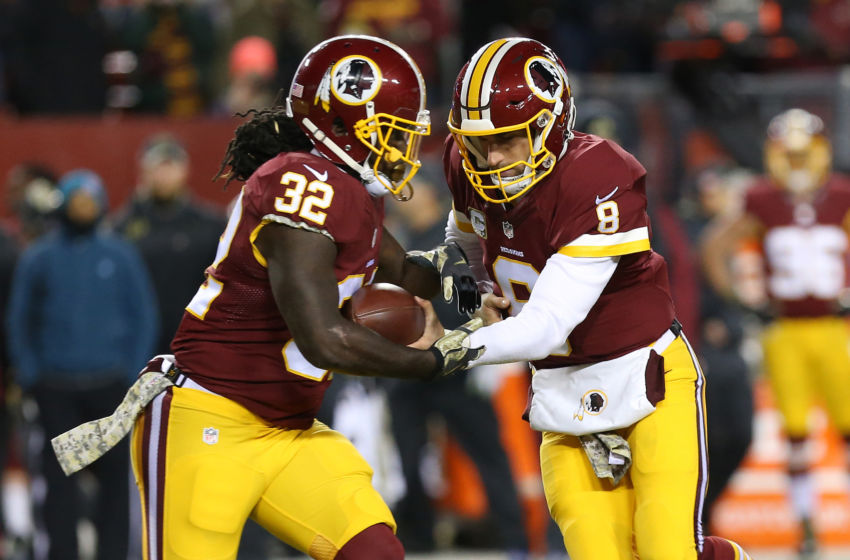 4. Washington Redskins
Depending on what happens with two of their current wide receivers, Pierre Garcon and DeSean Jackson, the Washington Redskins could be looking for additional help themselves once free agency officially gets underway. The organization already placed the franchise tag on Kirk Cousins as expected, and the last thing the Redskins can afford to see happen is all of that money invested at quarterback go to waste due to issues at wide receiver.
Keep in mind Washington controlled their own playoff destiny at the end of last year before falling to the New York Giants in Week 17, and assuming all goes well in the offseason, early signs indicate they will be contenders in the NFC once again next year. If Brandon Marshall is looking for suitors likely to make the playoffs, a team like the Redskins may be one of his best options.
Not to mention, why wouldn't Marshall want to play for an elite quarterback like Cousins? Washington may be doing everything in their power to avoid rewarding their quarterback with a long-term deal he deserves, but when looking at his numbers over the last two seasons, there's no debate about Cousins being one of the league's top quarterbacks.
In other words, most wide receivers would do anything to be lucky enough to have a quarterback like Cousins tossing them the football on offense, and it's safe to say Marshall realizes that.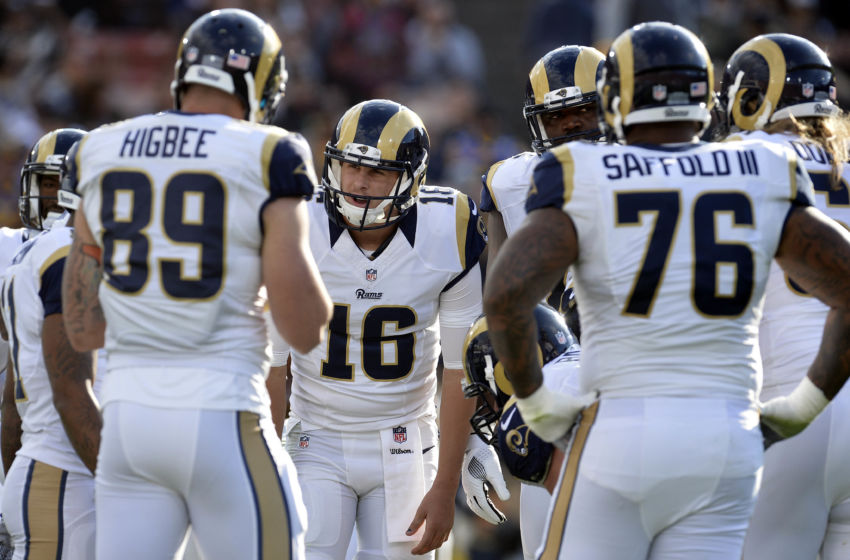 3. Los Angeles Rams
Does anyone remember how pathetic the offense of the Los Angeles Rams looked last year after only averaging 14 points per game? Clearly, this team is in desperate need of help at the wide receiver position heading into the 2017 season, and just like the situation with the Philadelphia Eagles and Carson Wentz, the Rams can't afford to waste time with the development of Jared Goff by failing to provide him with the right weapons.
Only time will tell when it comes to whether all of that money invested in Tavon Austin will pay off during the wideout's first season playing under Sean McVay, but it's hard to feel confident when considering last year was the first time he broke the 500-yard receiving mark. Even if Austin finally begins to play at an elite level for the offense, Los Angeles will figure out a way to provide Goff with more help if he's going to have any chance of being successful.
From the perspective of joining a contender, the Rams may not seem like an ideal landing spot for a player like Marshall at this point in his career, but that doesn't mean it's certainly not a possibility. Let's not forget there's a reason why Los Angeles was willing to take a chance on McVay at head coach as the team hopes to see this offensive mastermind quickly turn this team around, which would have a better chance of happening with a reliable wideout like Marshall on board.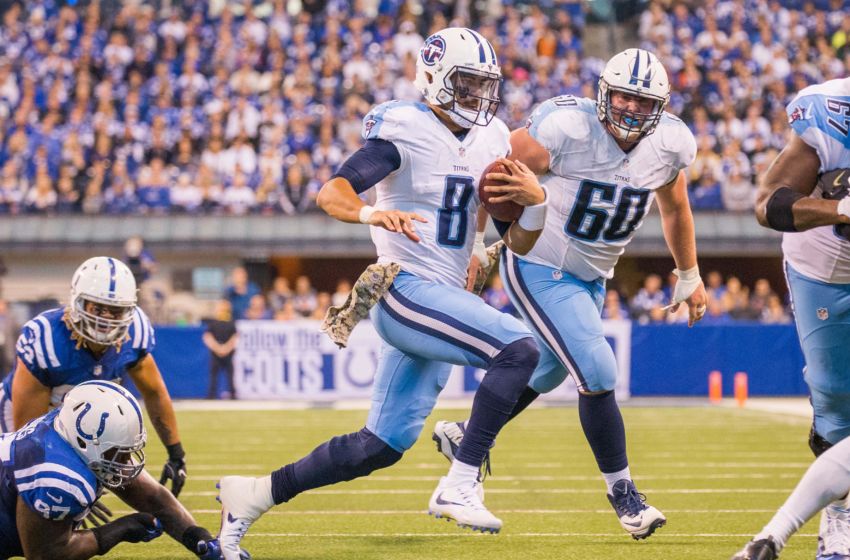 2. Tennessee Titans
When it comes to the biggest surprise teams from the 2016 season, nobody expected the Tennessee Titans to fall just short of reaching the playoffs after finishing with a 9-7 record. Between an improved running game led by DeMarco Murray along with Marcus Mariota getting better with experience, it was amazing to see the Titans turn things around after a three-win season in 2015.
Falling shy of the playoffs may have hurt at the time, but this should give Tennessee all of the motivation in the world heading into next year, and there's every reason to believe they can be serious contenders in the AFC. Also, the Titans find themselves with an extra advantage having two picks in the first round of this year's draft thanks to a trade with the Los Angeles Rams, who earned the No. 5 pick, last offseason.
If Mariota and Tennessee's offense found a way to be this successful last year without a 1,000-yard receiver, just imagine the potential with the addition of someone like Brandon Marshall. The Titans have already been linked to a few big-name candidates at wide receiver once free agency begins on March 9, but Marshall all of a sudden becoming available could change their approach.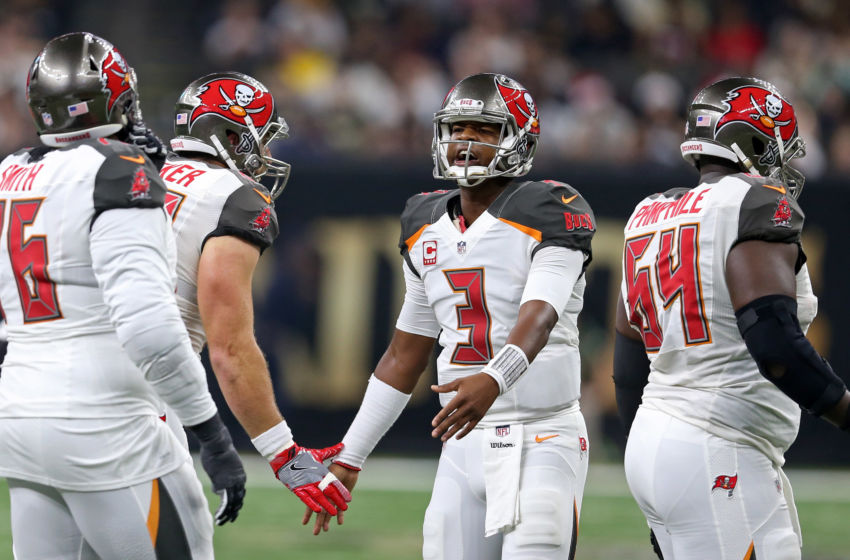 1. Tampa Bay Buccaneers
Speaking of teams that emerged as surprise contenders only to fall short of making the playoffs following a 9-7 finish, the Tampa Bay Buccaneers felt plenty of frustration towards the end of the regular season in 2016 after failing to take advantage of controlling their own destiny. The Buccaneers were in the playoff hunt prior to Week 15 before two tough losses to the Dallas Cowboys and New Orleans Saints that would eventually come back to haunt them.
On a positive note, last year's surprise success will most likely help Tampa Bay emerge as contenders in the NFC once again in 2017, but whether or not that happens will on the shoulders of the offense. Assuming the defense continues to play at a dominant level, Jameis Winston will need to figure out a way to help this offense reach an even higher level to help the Buccaneers compete with the rest of the teams in the NFC South.
Luckily for Winston, the third-year quarterback will already be in good hands by having one of the league's toughest receivers to defend in Mike Evans, but the passing game could still use another big playmaker. Just the thought of Winston having a duo at wide receiver in Evans and Brandon Marshall is terrifying to think about, as opponents would have quite the work cut out for them on defense.
This article originally appeared on