2017 NFL Free Agency: 5 Possible Destinations for DeSean Jackson
Dan Parzych/FanSided via NFL Spin Zone

Fansided
With Washington Redskins wide receiver DeSean Jackson set to hit the free agency market, here's a look at five possible destinations for the 2017 season.
When the all of the madness from 2017 NFL free agency gets underway in a few weeks, DeSean Jackson is going to be one of the most sought after wide receivers, and rightfully so when seeing the production level he brings to the table. Even at the age of 30, Jackson is coming off an impressive 2016 season in which he caught 56 passes for 1,005 yards with four touchdowns, and can still make an impact for plenty of teams in need of help at wide receiver.
Despite spending the last three years as a member of the Washington Redskins, Jackson is excited to test the open market, and see what other teams have to offer from a financial perspective. As much as the Redskins would love to keep Jackson around, last year was the perfect example of how the team would still be fine without him thanks to the emergence of other wide receivers, such as Jamison Crowder.
No matter what team he ends up with, there's no question Jackson will have the opportunity to make an immediate impact in the passing game for the 2017 season. As for which team he may end up on, let's take a look at five possible destinations for Jackson once free agency begins in a few weeks.
5. New England Patriots
If DeSean Jackson is looking to join a serious contender at this stage in his career, it would be tough to turn down an opportunity to play for the New England Patriots if there was even the slightest interest. With the Patriots recently pulling off arguably the greatest comeback in Super Bowl history over the Atlanta Falcons, there's every reason in the world to believe the team is going to be strong favorites once the 2017 season officially gets underway.
Even if Julian Edelman and Chris Hogan would end being the top targets at wide receiver, Tom Brady has shown numerous times throughout his career that he never has an issue with spreading around the football, which could obviously work out on Jackson's end. Plus, there's a good chance Jackson would be able to take advantage of seeing more passes thrown his way if defenders are more concerned over the whereabouts of players like Edelman and Hogan.
New England has a history of finding ways to get the best out of their players, and with Jackson crossing the 1,000-yard mark in three of his last four seasons, there's no question he could make this unit more dangerous than it already is. The Patriots don't necessarily need Jackson as much as some of the other teams on this list, but this scenario shouldn't be ruled out if there's interest between both parties.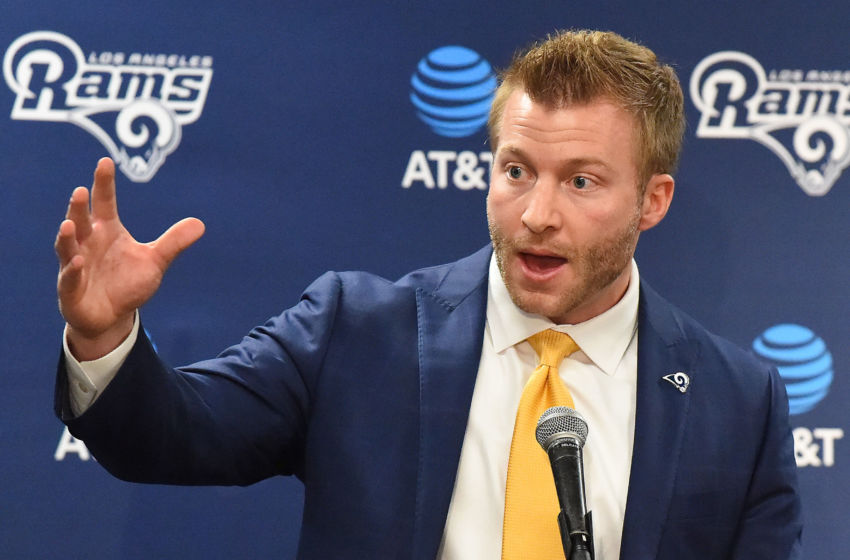 4. Los Angeles Rams
The Los Angeles Rams made an awful decision last year when they thought it would be wise to reward Tavon Austin with a ridiculous contract, and while there's hope he will find success under new head coach Sean McVay, chances are the team will regret spending all that money on him. At the time, Austin was coming off an impressive 2015 campaign in which he managed to find the end zone 10 different times, but the speedster took a step back last year by only recording four total touchdowns.
Even if Austin does bounce back in 2017, it doesn't take away from the fact that Los Angeles desperately needs improvement on offense, especially if Kenny Britt ends up signing elsewhere. Britt may have give the team their first 1,000-yard receiver since Torry Holt in 2007, but all signs at the moment point to the wideout moving on this offseason since he was always considered one of "Jeff Fisher's guys."
A team like the Rams may not seem like the most ideal landing spot for a player like Jackson, but keep in mind he's from Los Angeles and even played college football with the California Golden Bears. If Jackson were looking for a chance to return to the Golden State, this may be his best opportunity.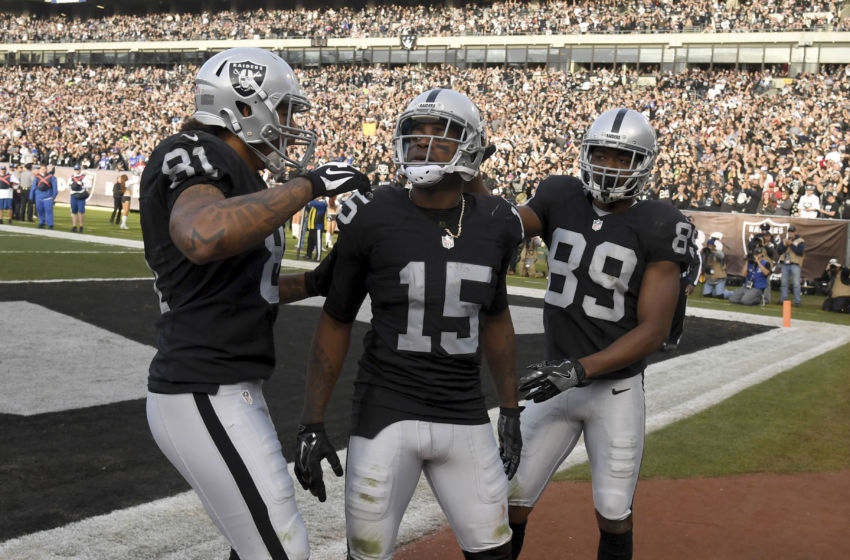 3. Oakland Raiders
Depending on what happens with a potential move to Las Vegas, the Oakland Raiders could be another good fit for DeSean Jackson if he's looking to join a team that should have one of the most high-powered offenses once again heading into the 2017 season. The Raiders turned out to be one of the biggest surprises from last season thanks to the emergence of Derek Carr, and it was a shame to see him suffer a broken leg before the end of the regular season when seeing how much it hurt their playoff chances.
Assuming all goes well with Carr's recovery over the next few months, there's every reason in the world to believe Oakland will be strong contenders in 2017, but that obviously will be easier said than done. Not only do the Raiders have to worry about competing against the Kansas City Chiefs for the division title, but the Denver Broncos are expected to bounce back after missing out on the playoffs one year after winning the Super Bowl.
Jackson may end up being the No. 3 wideout as a member of the Raiders, but it's safe to say it would be worth it when looking at the possible reward that would come with the opportunity. After the way things turned out in this year's playoffs against the Houston Texans without Carr, Oakland will be playing with an extra chip on their shoulders, and don't be surprised if Jackson wants to be part of it all.
2. Philadelphia Eagles
Three years ago, the Philadelphia Eagles made the surprise decision to move on from DeSean Jackson, despite the fact he was coming off a 2013 season in which he caught 82 passes for 1,332 yards to go along with nine touchdowns. Obviously, this was one of those questionable moves made during the Chip Kelly era the Eagles arguably would love to go back in time and prevent from happening, but at least the door is open for a possible reunion for Jackson.
Now that Kelly has been out of the picture for more than a year, there doesn't seem to be any hard feelings between Jackson and his former team, as there's no question Philadelphia certainly could have used him last year. As impressive as Carson Wentz looked at times during his rookie campaign, the former first-round pick quickly learned there's only so much he can do on his own without the proper help in the passing game.
Possibly finishing his career with the team that originally drafted him would be an awesome ending for Jackson if he were to sign with the Eagles. Who would have thought after all of the drama that went down three years ago, Jackson would be weighing the possibility of a return to the City of Brotherly Love?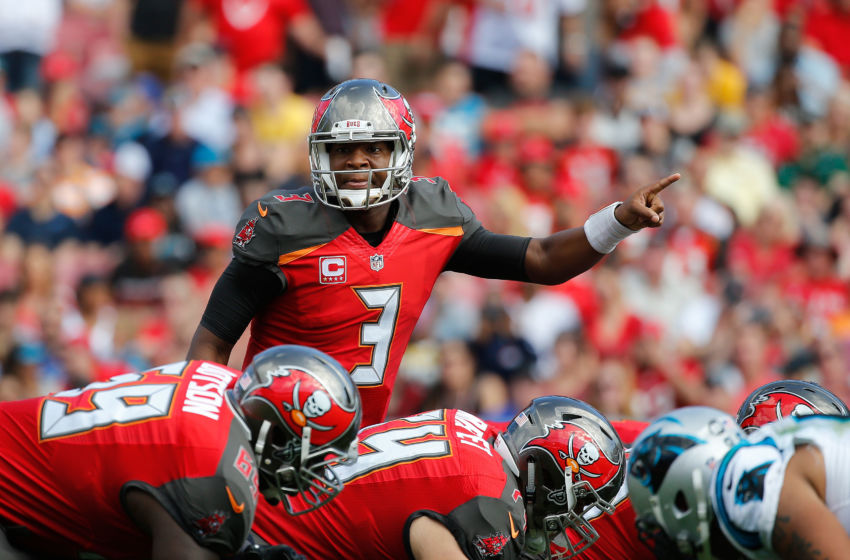 1. Tampa Bay Buccaneers
When it comes to teams ready to make the jump as strong playoff contenders heading into next season, the Tampa Bay Buccaneers rank near the top of the list after their 9-7 finish in 2016. In fact, the Buccaneers were in control of their own playoff destiny heading into the final three weeks of the regular season before losing two tough games against the Dallas Cowboys and New Orleans Saints that ruined their chances.
The Buccaneers may have fallen short of their postseason dreams, but at least they can use this as motivation heading into next year when it comes to being contenders in the NFC. Tampa Bay's defense displayed some impressive performances against teams like the Kansas City Chiefs and Seattle Seahawks. But at the end of the day, it's going to be Jameis Winston and the offense that's going to be the difference-maker.
Winston is fortunate enough to already have one of the league's top wide receivers in Mike Evans, but the Buccaneers still need additional help if they plan on being contenders. Without question, DeSean Jackson would have an immediate impact for Tampa Bay's offense, and make Winston's job a lot easier on offense, as the wideout would most likely break the 1,000-yard mark for the fourth time in five years.
This article originally appeared on