2017 NFL Draft: Virginia Tech Isaiah Ford Scouting Report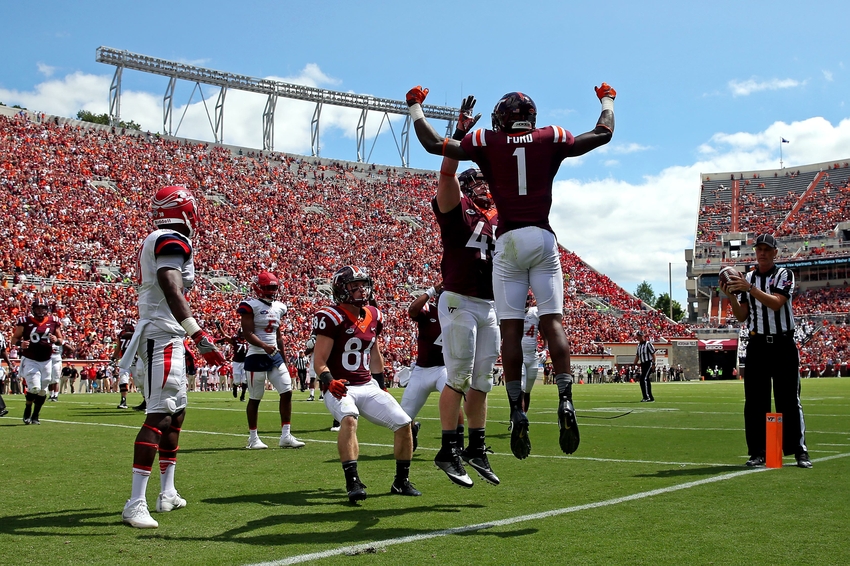 Virginia Tech's Isaiah Ford is an intriguing wide receiver prospect who could make a splash in the 2017 NFL Draft.
Isaiah Ford is a well built wide receiver prospect who shows a good feel for the position. He does a good job working scanning the field in order to locate the openings in the defense. His ability to find those holes provides his quarterback with a reliable target.
Ford features good overall awareness which pairs well with his body control. He's capable of tracking the ball and adjusting his body to make a play on poor throws.
This is mostly noticeable on deep balls, but he can also make these type of adjustments over the middle and to the sideline. Again, this is the type of trait that makes life easier for the quarterback. It also helps the offense sustain drives.
Ford flashes the explosiveness needed to stretch the field. However, there are times where he doesn't appear to be running full speed. This might be a matter of the competition he's facing or a bigger problem.
More from With the First Pick
His combine and workout numbers will help decide if he has the game-breaking speed evaluators look for in a receiver prospect. This is what could determine his overall draft status with a good 40-time putting him in the early-round range.
Poor workout numbers won't completely kill his draft stock as Ford brings other skills to the table. His feel for the position, awareness and solid hands make him a solid overall prospect.
Ford also shows a willingness to get involved in the running game as a blocker. He routinely squares up to his target and fights to seal him from the play. It's little things like this that will help when it comes to his final evaluation.
Draft Status: 3rd Round 
This article originally appeared on