2017 NFL Draft: Top EDGE Tim Williams May Have Drug Issue
Erik Lambert/FanSided via NFL Mocks

Fansided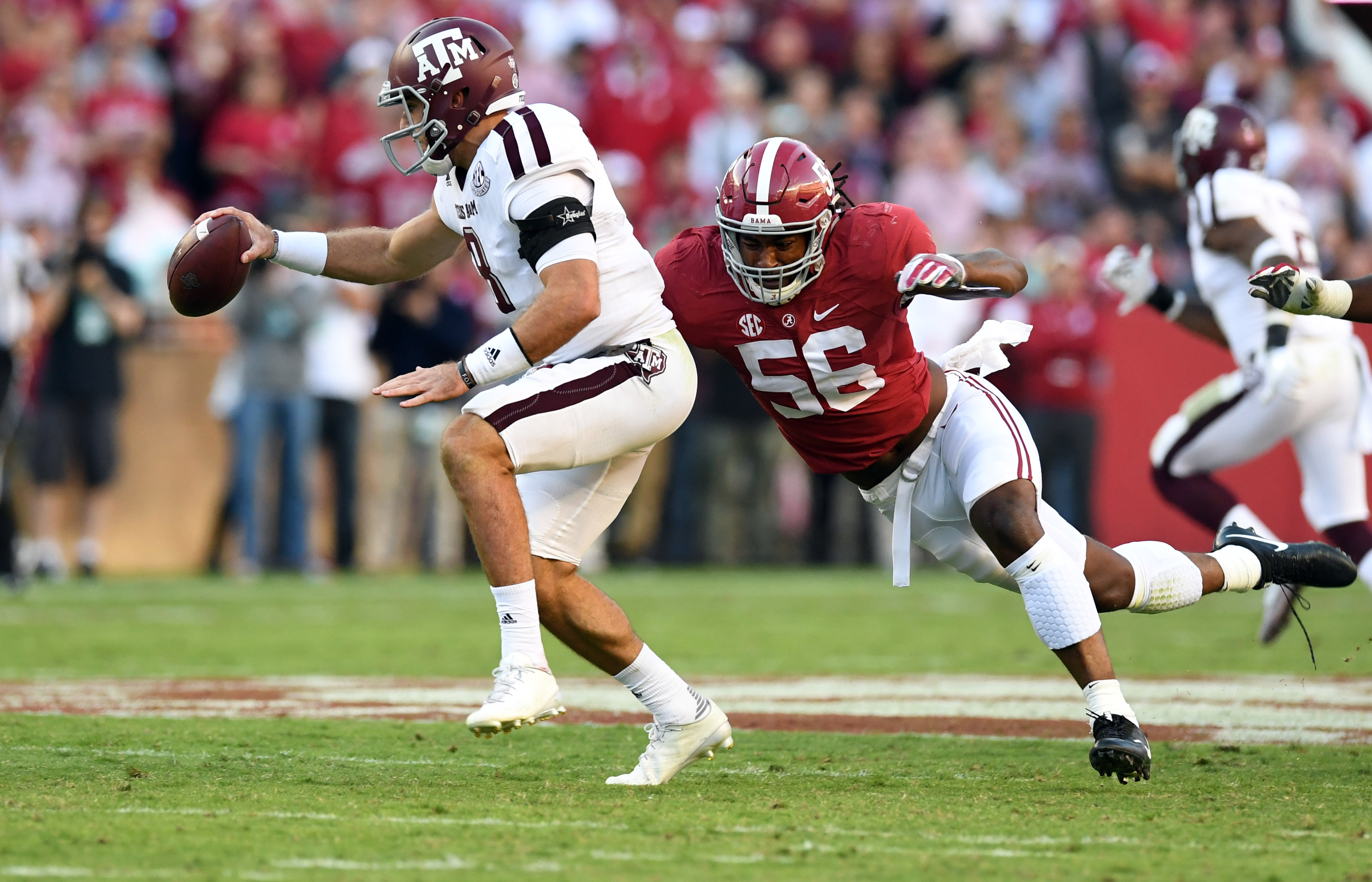 The 2017 NFL draft is expected to have a rich crop of pass rushers. Among the top name people have mentioned is Alabama defensive end Tim Williams.
In helping the Crimson Tide reach back-to-back national championship games, Williams has 18.5 sacks and 27.5 tackles for a loss. His ability to get off the snap fast and penetrate the backfield is hard to miss every time he plays. The aggressiveness, explosion and versatility must have defensive coaches excited about his future in the pros.
Unfortunately that future may have just been clouded a bit. Charlie Campbell of Walter Football, a prominent NFL draft site, declared per sources that Williams may have had significant off-the-field issues at Alabama. Issues that have already sunk a number of other promising players in recent years.
Rangy Gregory is indeed one of the poster children for recreational drug use in the NFL and how detrimental it can be to a career. He's barely played since being drafted by the Dallas Cowboys and now faces a year-long suspension in 2017 for repeated violations. Josh Gordon is another example. He hasn't played an actual game since 2014. He's already been to rehab and remains an unknown as far as his future in the league.
Time will tell how severe these issues are with Williams, if true. It's worth noting teams have gambled on such players in the 1st round before. Shane Ray had similar issues coming out of Missouri. Nonetheless the Denver Broncos traded up to draft him. He just finished his second season playing all 16 games and delivering a career-high eight sacks. So it's not like this revelation is a sudden indicator that Williams will be a flop.
It means any team that is willing to draft him must accept the increased risk and have a culture in place that helps him to deal with such problems. If they succeed, they could be getting a top notch pass rusher for years to come.
This article originally appeared on