2017 NFL Draft: Tennessee Cam Sutton Scouting Report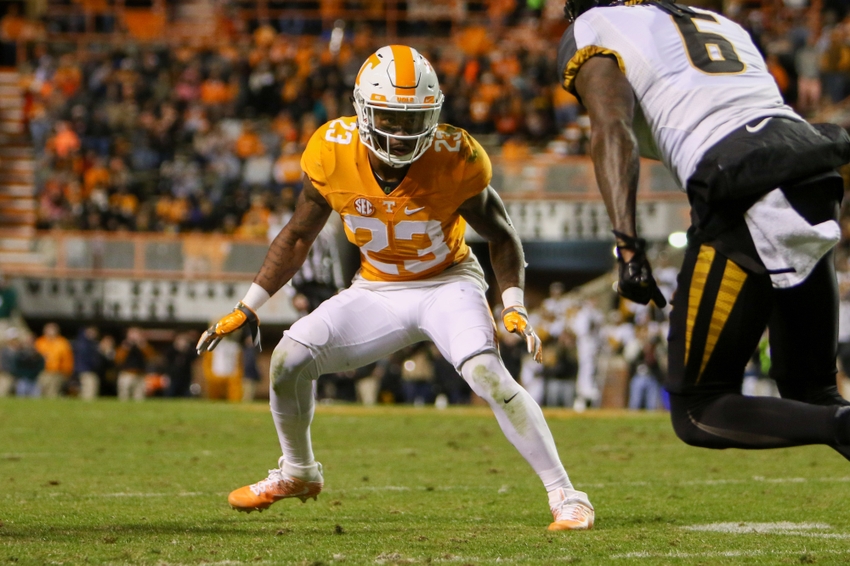 Tennessee's Cam Sutton is an undersized cornerback prospect who has a knack for getting his hands on the football.
Cam Sutton is an experienced defensive back who has gone against top-level competition in the SEC. He has more than held his own against bigger and more physical wide receivers. It's his instincts, explosiveness and toughness that makes him successful.
Sutton is a quick-twitch athlete who can get up to full speed in a hurry. This allows him to click-and-close on the ball and recover if initial beaten. Sutton is also a fluid mover who can change direction and quickly flip his hips.
More from With the First Pick
He's capable of staying in-phase with the receiver and then using his instincts to make a play on the ball. Sutton has solid balls skills which makes him a threat to register interceptions.
Tennessee uses Sutton as a punt returner where he shows the explosiveness needed to produce game-changing plays. He also shows good hands which makes him a reliable option in the return game.
The biggest issue facing Sutton is his lack of size. He's not the type of corner who can match up against bigger targets and win in contested situations. It's not a matter of effort or toughness, but just a lack of measurables.
This lack of size likely means that Sutton is looking at a career as a slot cornerback. He's a great fit for this role because of his ability to keep in-phase with quicker receivers. Sutton also flashes the ability to blitz the quarterback from this spot on the field.
Another area that Sutton needs to improve is his consistency supporting the run. He is capable of helping in the running game and being aggressive against wide receiver screens. However, there are too many times where he looks disinterested.
Current Draft Status: Late 2nd Round
This article originally appeared on