2017 NFL Draft: Tanzel Smart, Tulane Ready for Uphill Climb to Bowl Game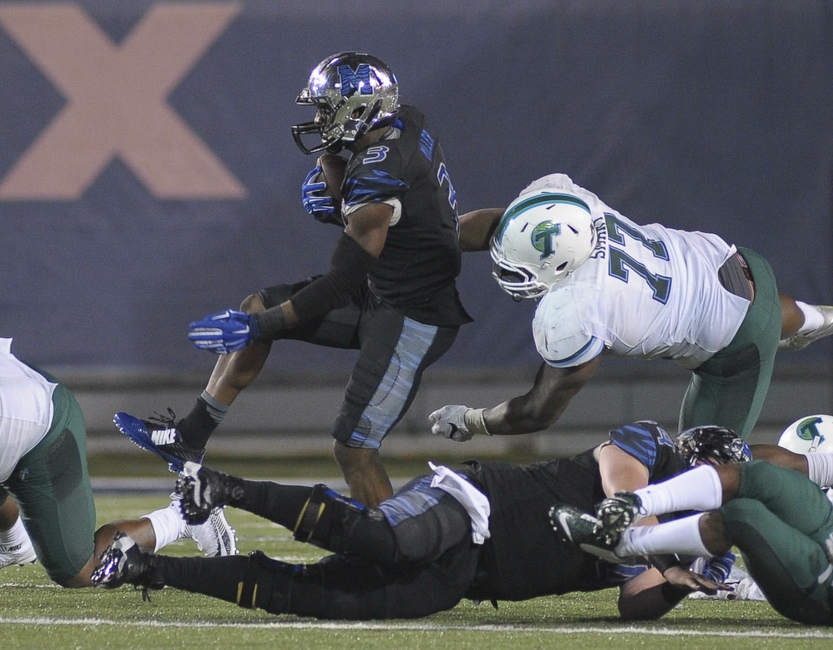 Following a tough loss, 2017 NFL Draft prospect Tanzel Smart and the Tulane Green Wave feel the pressure more than ever to try and get to a bowl game.
Entering their matchup with UCF, the Tulane Green Wave were optimistic that they would be able to win three of their final four games to become bowl eligible. Tanzel Smart and his teammates had been in this position before, but were looking for a different result this time around.
After a 37-6 loss at the hands of UCF, the Green Wave now face three must-win games if they want to get to a bowl game for the first time since 2003 and just their second since 2000.
"There's no heads down, but we know we have to really fight," Tanzel Smart said when asked about the mood of the Tulane locker room was after UCF. "We've gotta scratch and claw. We've gotta fight and pray and make sure we play our best games of the year."
The task at hand is no easy feat, however, as the Green Wave travel to 7-2 Houston before hosting 7-3 Temple in back-to-back games. After allowing 40 points per game over their past three games, Smart and his Tulane teammates go to a Cougars team that is scoring better than 38 points per game on the season—good for 22nd in the nation.
With a substantial task in front of his team, Smart is looking to help lead his team through his play on the field.
"All of us are just trying to go out there and play hard. If my hustle can help my team then I'm going to keep going 100 percent," Smart said when asked about his play inspiring his teammates.
A notable play that showed Smart's high motor came in the Green Wave's loss to UCF when Smart made a huge hit on a play nearly 10 yards past the line of scrimmage to prevent a bigger gain.
TV show idea: it's just @tj_bchillen hitting people for 26 minutes. How does he move like that? pic.twitter.com/ouwXj7A9x9

— Fear the Wave (@FearTheWaveBlog) November 5, 2016
This high motor has become a hallmark of Smart's game, and has allowed him to approach near career-highs in nearly every statistical category. He is on pace to surpass his previous career-high in tackles and come within a half-tackle of his high in tackles for loss. That would be the lone personal high he would not break this year if he falls short.
Despite his success, Smart is more focused on making sure he is helping Tulane's program get wins over setting records.
"I don't pay attention to those things, man," Smart said when asked about his current form. "I just go out there and work hard. I might be playing well, but I still have a lot I can improve on to help the team win."
This selfless attitude and relentless work ethic combined with his strong play has Tanzel Smart appearing on the radar of an increasing number of NFL Draft analysts. With a big mountain to climb and lots of pressure mounting in the next few weeks, it will be a chance for Smart to shine as he looks to elevate his team to wins.
More from NFL Spin Zone
This article originally appeared on