2017 NFL Draft: Tanzel Smart Eyes Future, Tries To Cement Legacy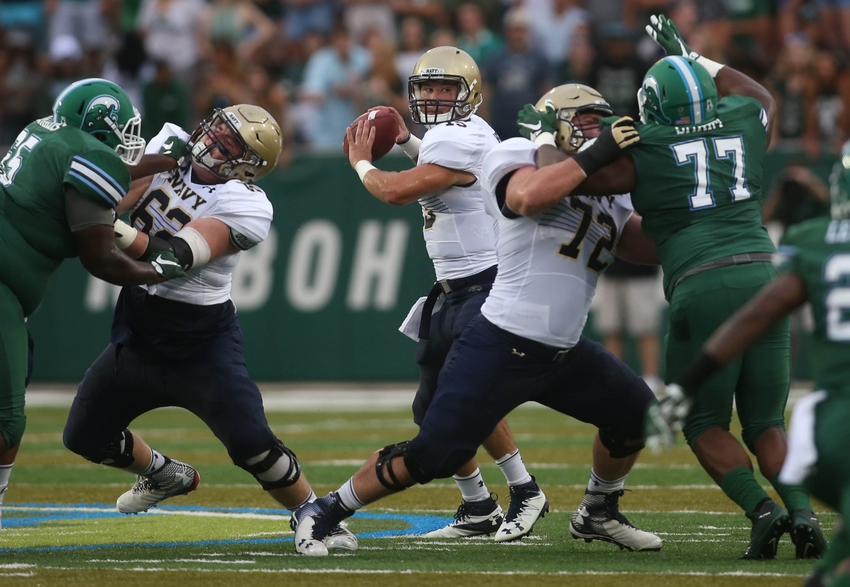 Tanzel Smart might be playing his final pair of games with the Tulane Green Wave, but his football days seem far from over.
The Tulane Green Wave were all but eliminated from Bowl eligibility when they fell 30-18 last Saturday to the Houston Cougars. That means Tanzel Smart and the other seniors likely only have two remaining games in their Green Wave careers.
Through 10 games of his senior year, Tanzel Smart is having a career year—showing evaluators that he is ready to take the jump to the next level in the near future. Smart has amassed 56 tackles, 13.5 tackles for loss and 4.5 sacks along with a force fumble and a fumble recovery as a senior. While he has seen a great deal of personal success, he is not yet satisfied.
"I'm just blessed to be playing well," Smart said when asked about his recent play. "I'm not stopping, though. I want to make sure we go out on a high note. I want to make sure we leave a good legacy here."
Smart's success has come as a direct result of the hard work he put in during the offseason. The big defensive tackle has been credited multiple times by the Tulane coaching staff as one of the hardest working players they have worked with. This diligence and commitment is paying off as Smart has seven or more tackles in four of his past five games.
"I am playing well, but I'm not done yet," Smart said when asked how he feels he is playing. "I know that I have to put in the work every day to get to where I want to be."
This hard work led to Smart having a very good game against a Houston team that has spent much of the year in the top-25. Smart notched seven total tackles with 3.5 for loss and 1.5 sacks. It is just the second time in his career that he tallied more than one sack—the first time since Nov. 2014.
Smart credits consistent work with defensive line coach Kevin Peoples on his footwork and hand placement. This has allowed him to show a better burst than he has in the past while also allowing him to shed more blocks and make more tackles. This has him in the top-25 nationally in tackles for loss.
This national attention has Smart on the Senior Bowl watch list along with other defensive standouts. The game has become the preeminent postseason game for players looking to get NFL attention thanks to the great work of director Phil Savage and his staff.
"I haven't heard anything yet, but I am just focusing on the rest of the season right now," Smart said when asked about a potential trip to the Senior Bowl. "I'm blessed to be considered, but right now I'll just wait and pray I get my chance."
Smart will have another big opportunity this weekend to impress as he and the Green Wave welcome Temple into Yulman Stadium. Temple uses a big offensive line to average over 184 yards per game rushing.
"They're really big," Smart said when asked about going against the Temple offensive line. "They do a lot of really good things up front, but I am up for the challenge. We feel like we are prepared to handle the challenge against a really good team."
With a good game, Smart can eclipse his career-high in both tackles (two away) and tackles for loss (0.5 away) to make it a true career year. He can also start to draw the attention of scouts and evaluators as his season winds down and he moves one step closer to his goal of being drafted.
This article originally appeared on