2017 NFL Draft Rumors: Chicago Bears eyeing Brad Kaaya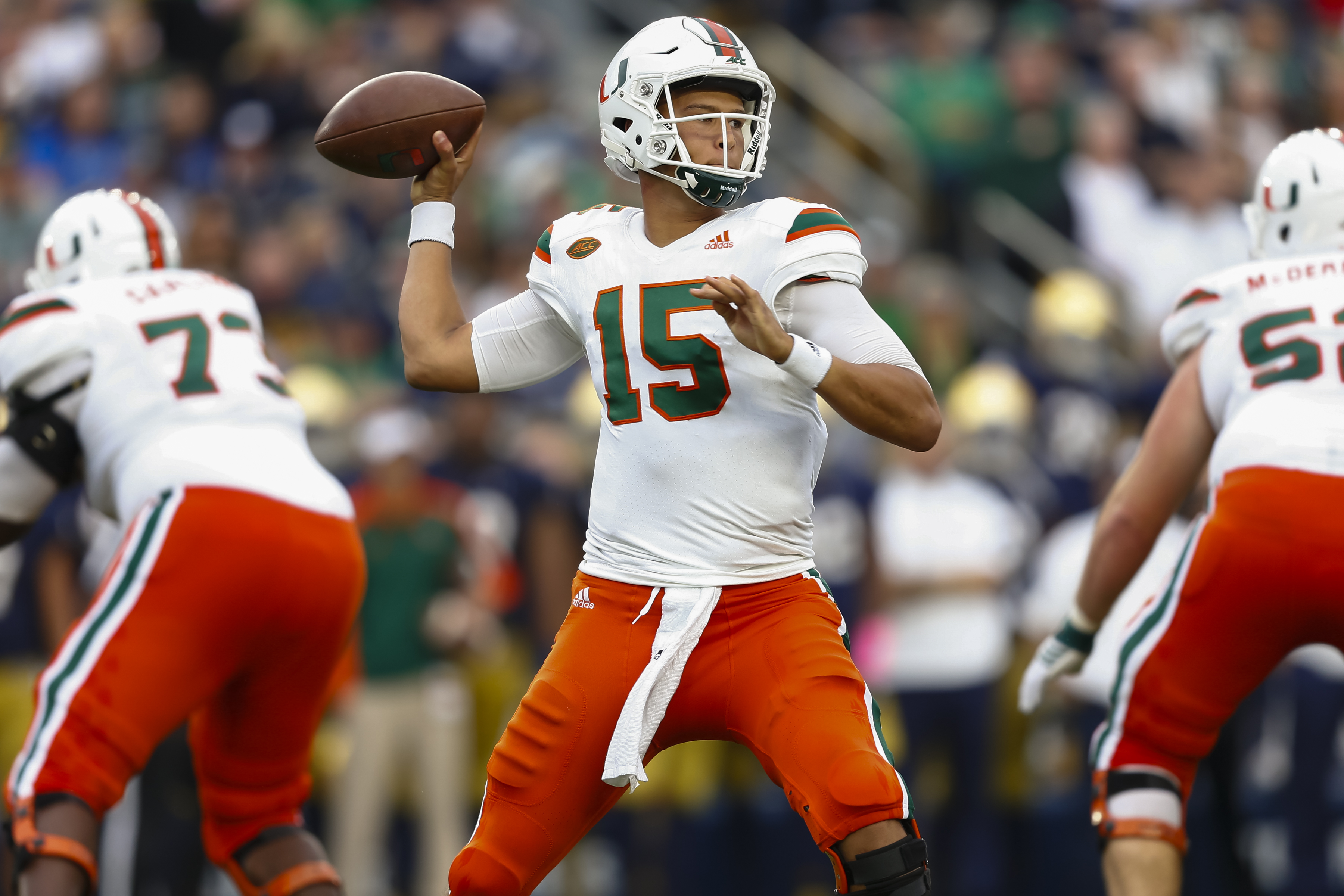 The Chicago Bears will likely be in good position to take a quarterback high in the 2017 NFL Draft, and they may be honing in on one.
With a 2-7 record right now and on the heels of a bad showing against the Tampa Bay Buccaneers in Week 10, the Chicago Bears are headed for having one of the first picks in next spring's NFL Draft. Quarterback Jay Cutler has no real future with the Bears, and the team can release him with little in the way of financial implications next offseason.
The Bears will clearly be in the market to draft a quarterback in 2017, perhaps with their first-round pick. According to Matt Miller of Bleacher Report, the Bears are already doing "extensive research" on University of Miami quarterback Brad Kaaya.
Miller suggests the Bears have gone beyond attending multiple Miami games and spoken with those close to Kaaya as well. It's very common to vet a college quarterback by speaking to coaches and other people close to him, especially with the investment of a high draft likely. Back in 1998, there was a legitimate debate over if Peyton Manning or Ryan Leaf should go No. 1 overall. The Indianapolis Colts clearly made the right choice in Manning, while Leaf quickly showed he was not equipped to handle being an NFL quarterback.
As for Kaaya, he's a junior and a three-year starter at Miami with over 9,000 passing yards, 61 touchdowns and 24 interceptions during his career thus far. In 10 games so far this season, he has 2,568 passing yards, 19 touchdowns and seven interceptions while completing 61.5 percent of his passes.
Both Miller and CBS Sports.com have Kaaya as the fourth-ranked quarterback in the 2017 draft class right now, behind DeShone Kizer, Mitch Trubisky and Deshaun Watson in some order. That puts him in the second-round range at this point.
But it would not be surprising to see Kaaya's body of work in college elevate him past someone like Trubisky and into the first-round conversation as the pre-draft process goes on.
This article originally appeared on