2017 NFL Draft Risers and Fallers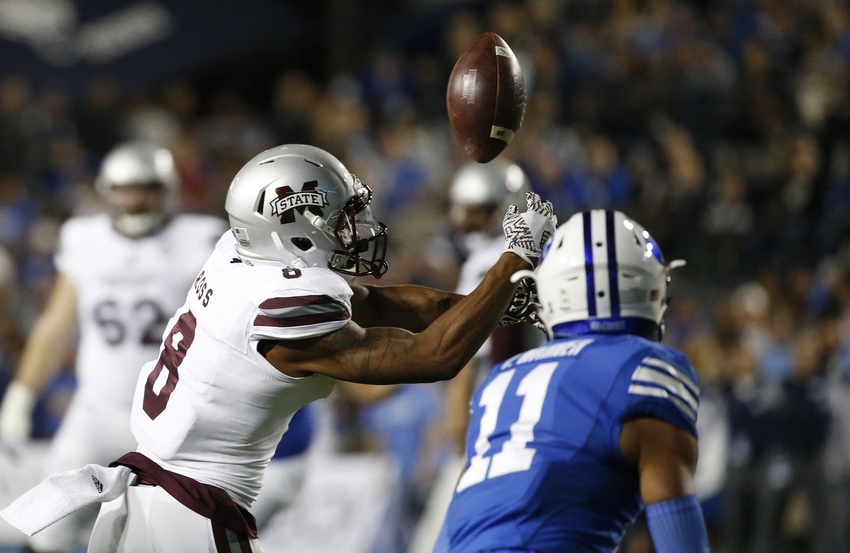 A look at some notable 2017 NFL Draft Risers and Fallers so far in the process.
This list is by no means exhaustive, but consider it a look-in to discuss which three players who are 2017 NFL Draft risers or fallers.
The Risers:
When this season began, this author and the draft-universe didn't quite know what to make of DeShone Kizer (QB Notre Dame). He couldn't wrest the starting job from Zaire, who's not seen as a major NFL prospect. And he had a lot of mechanical flaws.
He still has some of these flaws but he's shown dramatic improvement in his mental tools. His touch, decision making and general football iq look much better than it did in 2015.
He still has issues that will scrutinized by the scouts for the rest of the season but he's by and large a consensus top 3 pick now. Most including this author have him as the top quarterback in this draft.
He reminds this author of Steve McNair: big, strongly built with great touch. If he can work on his footwork in the pocket then he could become Steve McNair.
This draft class doesn't have a bubble of wide receiver talent like recent drafts have had. There are some good prospects but it doesn't look like it will be close to 2014's class.
One prospect who's stood out is Fred Ross (WR Miss State). He plays in an option offense which wants to pound the ball between the tackles to set up option runs by the quarterback. And this doesn't give him as many opportunities for balls as he would if he played in the Big XII.
Ross seems to be the total package at wideout right down to his great run blocking. He can play any wideout spot and is comfortable going deep or racking up yards after the catch on shorter routes.
In the pros he's probably a slot guy who's asked to use his quickness to create space. It's hard to find 3 better wide receiver prospects in this upcoming draft right now.
Caleb Brantley (DL Florida) is the latest and last of the Muschamp-era penetrating 3 tackles at Florida. He doesn't have he college production of Dom Easley or position versatility of Jon Bullard. And that's why he was seen as a late 3rd round pick to start the season.
He's carried the Florida defensive line up until this point with this disruption of opposing offenses. Now offensive lines are focusing mostly on Brantley since he's shown to be a terror.
He's going to be best as a 4-3 defense 3 tackle where he's not asked to maintain 2 gaps and is asked to be disruptive. He could be this season's Sheldon Rankins and go extremely high since this type of player is always in demand.
Want your voice heard? Join the With the First Pick team!
The Sinkers
Before the season, this author had Jamal Adams (DB LSU) as a top 10 pick. He looked like the latest in a long line of great LSU safeties. Since the season began, his draft stock has just plummeted.
It's fair to say that the chaos around the LSU program could be a major factor in the decline of his play/prospects. It's also fair to say that he's a strong safety being asked to play a lot of free safety snaps.
But Adams just hasn't looked good. Even when he's been closer to the LOS, Adams hasn't shown that pursuit or tackling ability that he's shown in the past. More concerning, he doesn't look as energetic on the field as he has in the past.
Adams could end up becoming a good NFL prospect who goes high. Right now, it's going to be because his physical tools stand out and the scouts/GMs believe that his play in 2016 has been a result of the problems at LSU.
More from With the First Pick
One big name prospect that this author has never been high on is Raekwon McMillan (LB OSU). He's a slow Mike linebacker much like Reggie Ragland was last year. Ragland, however, had a potential NFL role: 2 down run Mike backer. It's hard to see what McMillan's could be.
This isn't to say that McMillan hasn't been a good player for Ohio State. He has and continues to be. But he looks so slow to the ball and so lost in coverage that the preseaosn predictions projecting him as a top 10 were completely unjustified.
Ragland suffered a drop from the top 15 to the 3rd round. Right now, this author has McMillan as a 4th round pick. That might be radically different than most draftniks, but his drop has already started in the few mock drafts that are out there.
It's not his fault, he came back and ended up in an offense with little use for him. But OJ Howard (TE Alabama) has to be on this list. If he declared for the draft after his sublime championship game, he probably would have been a top 40 pick. And rightly so.
He decided to stay and see if he could improve on that level. He ended up playing a more blocking role on an offense which is based on the option-run. Fair or not, his draft stock will suffer unless he can have at least one more breakout type game.
The odds are that he'll still be a top 50 pick in the 2017 draft. But considering his thin receiving resume he's going to have to show scouts natural receiving ability to get them to overlook his stat sheet. Whether that's fair or not.
And it could be a blessing for Howard, if he drops far enough, the more likely it is that a smart team deals up for him to put him in a better situation.
This article originally appeared on