2017 NFL Draft Prospects to Watch: Jan. 2 Bowl Games
Shawn Spencer/FanSided via NFL Mocks

Fansided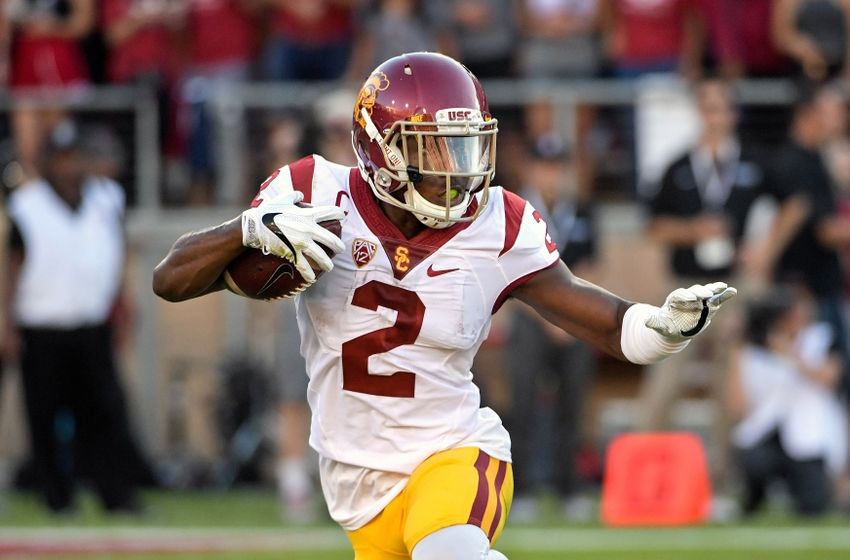 Four games remain on the bowl schedule before the national championship game on January 9th. Three of the four are a part of the New Year's Six, with the Outback Bowl rounding out the slate. These games may not be a part of the college football playoff this season, but there are reasons to watch each game. Plenty of 2017 NFL Draft prospects will be taking the field for the final time in their college careers and will look to finish strong.
Get the FanSided App
The 2017 NFL Draft is less than four months away and NFL teams are close to completing evaluations on hundreds of players. These bowls are the final opportunity for a player to improve their film grade ahead of all-star games and pre-draft workouts. All draft-eligible prospects in these four games will be studied in some form, but there are certain prospects in each game that will be put under the microscope.
These prospects may or may not be the first player drafted from each bowl game, but they are players who should have a big impact. Whether they are involved in an intriguing one-on-one matchup or just need to step up, these are the 2017 NFL Draft prospects scouts will be watching closely on January 2nd.
Outback Bowl: C.J. Beathard (QB – Iowa)
Dear Old Gold 1 d
Iowa Football: How Hawkeyes Can Win Outback Bowl
The class of senior quarterbacks this season is lacking star power, but C.J. Beathard is one of the few who has a chance to be selected in the 2017 NFL Draft. He'll participate in the Senior Bowl later in January, but first will take on an SEC defense for the first time since the TaxSlayer Bowl two years ago. Iowa lost by 17 in that contest against Tennessee and will now face a Florida Gators defense featuring two of the better cornerback prospects in college football.
Teez Tabor and Quincy Wilson have combined to intercept seven passes and breakup 11 this season. Tabor has the better ball skills of the two, while Wilson is more physical. Both present problems for the Iowa offense, which lacks a serious threat at the receiver position. Senior Riley McCarron was the top receiver for the Hawkeyes this season, yet he gained just 506 yards through the air.
The less Beathard has to drop back and pass in this game, the better. During Iowa's three-game win streak, Beathard has averaged just nine completions and 17 pass attempts per game. Even if he stays in that range against the Gators, just one mistake could swing the momentum. Tabor and Wilson will make Beathard pay if he's off target on any of his throws in their direction.
Beathard is a potential late-round selection in the 2017 NFL Draft if he performs well at the Senior Bowl, while Tabor and Wilson both have a shot to go in round one if they declare.
Cotton Bowl: Corey Davis (WR – Western Michigan)
Western Michigan's Corey Davis has gone from the best wide receiver many fans had never heard of, to simply the best receiver in college football. He's taken his game to another level this season and is a big reason why the Broncos have rowed the boat to a 13-0 record.
Western Michigan will look to finish off their perfect season in the Cotton Bowl against Wisconsin. The Broncos are very familiar with the Big Ten, having faced the conference eight times over the past four years. Western Michigan is 2-6 in those games, with both wins coming this season. Davis has also had mixed results, catching 46 passes for 628 yards and four touchdowns against Big Ten opponents. However, as seen in the play below against Michigan State, he's more than capable of handling his own against power five competition.
Davis is an extremely well-rounded receiver who possesses very good route-running skills, especially for someone 6-foot-3. He has more than enough speed to create separation in the NFL with a very large catch radius to haul in passes away from his body. Davis is the top wide receiver prospect in the 2017 NFL Draft and should come off the board somewhere in the 10-20 range of round one.
Adoree' Jackson (CB – USC)
Reign of Troy 1 d
Penn State Suspends Two Players for 2017 Rose Bowl vs. USC
Adoree' Jackson is one of those prospects who is left out of many first-round mock drafts this time of year, but will be recognized a lot more as the draft process wears on. His athletic ability is off the charts and will be on full display at the Scouting Combine and USC Pro Day. At that point, Jackson will be locked into round one of the 2017 NFL Draft.
First, he'll face Penn State in the Rose Bowl. The Nittany Lions winning the Big Ten title was one of the biggest surprises this season and James Franklin's squad will look to finish off the season by defeating the Trojans. That won't come easy as USC was one of the hottest teams in the country down the stretch. The key for Penn State will be keeping the ball out of the hands of Adoree' Jackson. That includes offensively, defensively and on special teams.
Despite missing spring practice to compete for the USC track team, Jackson had the best season of his career in 2016. He set career highs in tackles (51), interceptions (4) and pass breakups (11), all while gaining over 1,000 all-purpose yards. Jackson has a bright future as a return man in the NFL, but can also be a reliable cornerback if utilized correctly. He won't fit schemes which want corners to be physical and press wide receivers at the line of scrimmage, but he will be a solid fit for defenses employing a lot of off coverage from man or zone.
Sugar Bowl: Carl Lawson (DE – Auburn)
Fly War Eagle 1 d
Auburn Basketball Opens up SEC Play at Home vs. Georgia
After struggling through injuries, Carl Lawson finally realized his potential in 2016. He recorded a team-high nine sacks this year and amassed an impressive 24 quarterback hurries. The Sugar Bowl may be Lawson's last collegiate game as he is a potential first-round pick if he declares for the 2017 NFL Draft.
Auburn's opponent in the Sugar Bowl is Oklahoma. The Sooners struggled early in the season, but finished the season with nine straight wins. A big reason why Oklahoma was able to turn their season around was the play of the offensive line. Quarterback Baker Mayfield was sacked eight times in the first three games of the season as the Sooners got off to a 1-2 start. In the final nine games, he was sacked a total of just 10 times. The 18 times Mayfield was sacked this season was far less than the 39 times he was sacked a year ago. If Auburn wants to win this game, pressuring Mayfield is priority number one.
There's no other player on the Auburn roster who can pressure quarterbacks as well as Lawson. A lot will be riding on his shoulders in this one as the premier pass rusher. As seen in the play below against Deshaun Watson and Clemson, sacks aren't the only way for a pass rusher to impact the game. Lawson's quick pressure forces Watson to throw the ball before he's ready, resulting in an interception.
Oklahoma has excelled this season throwing the ball deep to Dede Westbrook. If Auburn wants to prevent the big play, it will be up to Lawson to disrupt the timing of those passes. Whether he records a sack or not, watch to see how often Lawson is able to create pressure and force Mayfield into throwing the ball before he's ready.
This article originally appeared on