2017 NFL Draft: NC State Matthew Dayes Scouting Report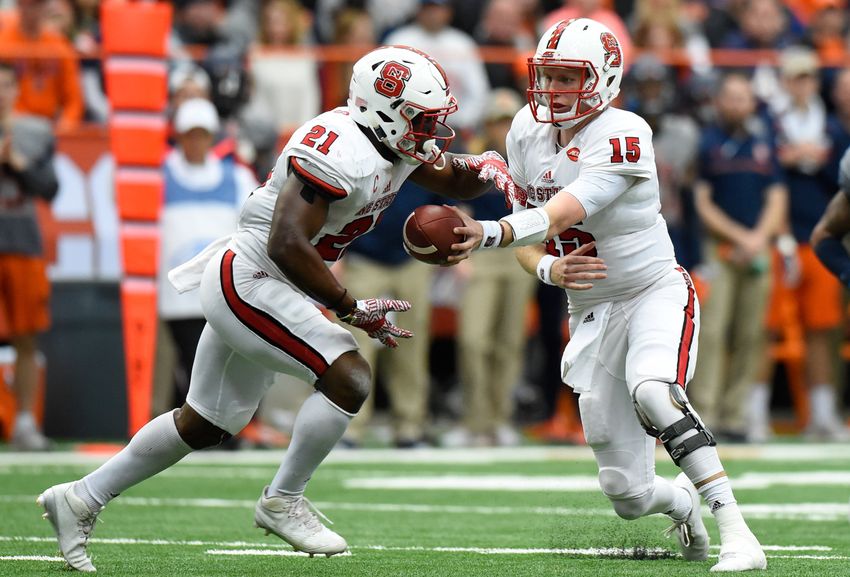 NC State's Matthew Dayes is an underrated running back prospect who has the traits to succeed in the NFL.
Matthew Dayes is a versatile running back who can impact the game on the ground and through the air. He features strong and reliable hands which allow him to pluck the ball away from his frame. His ability to run solid routes lets NC State line him up in the slot at on the outside.
Dayes is a willing pass blocker who doesn't hesitate to meet the rusher. However, he must improve his technique as he tends to just dive at the defenders legs.
More from With the First Pick
As a runner, he's capable of both moving the chains and breaking off some long runs. Dayes shows excellent patience and overall vision. He knows when to allow his blocks to develop and then explode up field.
He's a quick-twitch athlete capable of putting his foot in the ground and exploding through the hole. Dayes features a good jump cut that allows him to quickly change direction. The combination of his short-area burst, change of direction and vision make Dayes so effective.
Overall, he's a no nonsense runner who doesn't hesitate to hit the open hole. Dayes shows the ability to pick up yards after contact, but he should be confused with a power back. His ability to break tackles is bases on his low pad level and balance.
This is a prospect who won't get the same media attention as others in this draft class, but could easily be one of the top producers.
Current Draft Stock: Early 3rd Round
This article originally appeared on