2017 NFL Draft: How Many of the Quarterbacks Will Pan Out?
Erik Lambert/FanSided via NFL Mocks

Fansided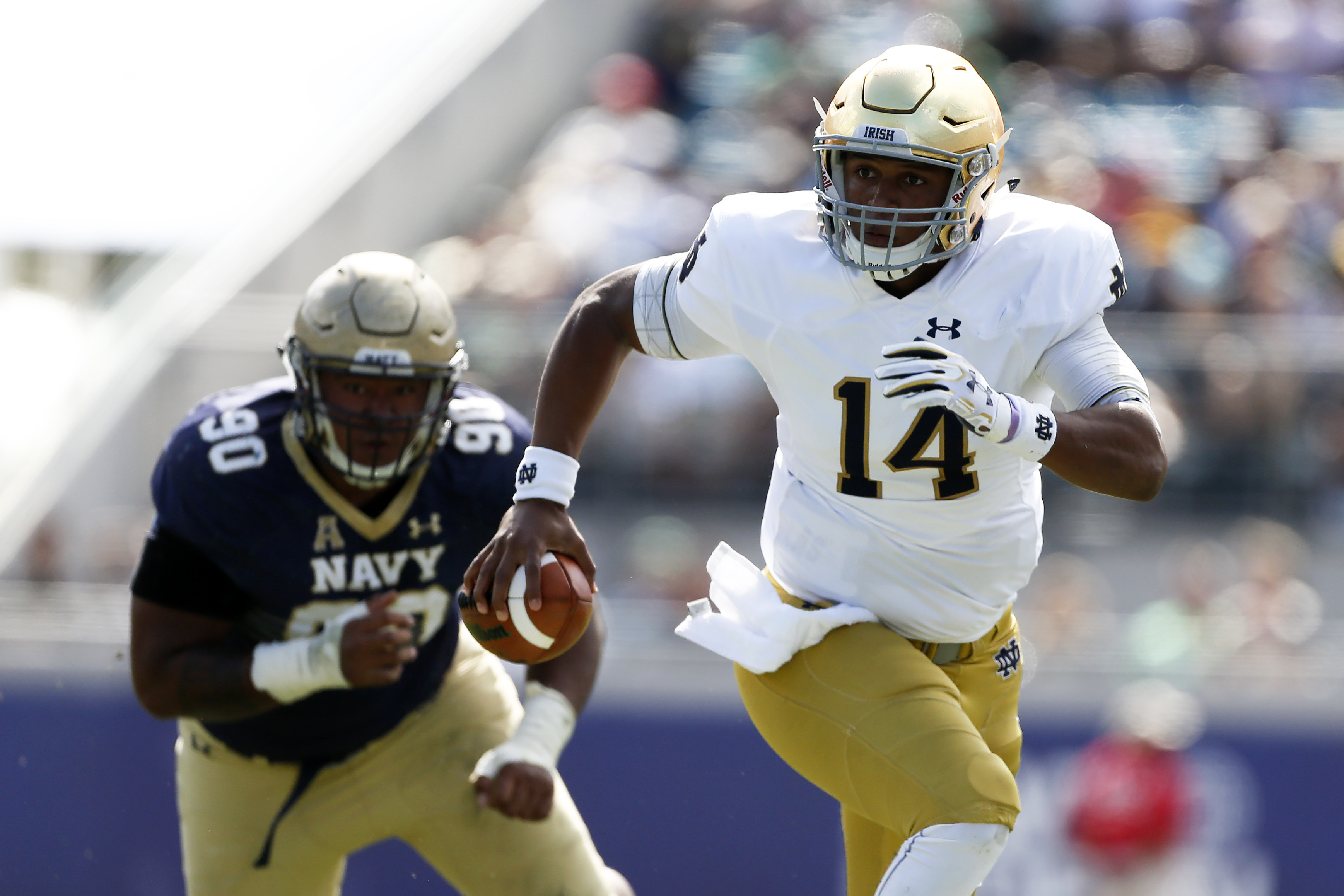 The 2017 NFL draft, like every other of the modern era will be decided on its strength by one factor. How good was the QB crop?
Most people these days, when asked about great draft classes in history almost always references ones like 2012, 2004, 1983 and 1971. Why? They all produced strong quarterback groups that went on to impact the league for years to come. However, they aren't the norm. It's difficult to determine what to expect from this current draft class. Sure there are plenty of expert opinions. A majority say the same thing.
It's a group that is high on talent but low on proven experience. Thus the risk factor increases. That being said it might be best to examine what history says about the typical success rate of a quarterback class. What will designate a "hit" in such a regard? It's a simple requirement. The man will have had to have made at least one Pro Bowl in his career. This is a good indicator that even just for one year he was considered among the best in the league.
Here is a breakdown of how many Pro Bowl quarterbacks have emerged from each draft class dating back to 1980.
2015: 1
2014: 2
2013: 0
2012: 4
2011: 3
2010: 0
2009: 1
2008: 1
2007: 0
2006: 2
2005: 4
2004: 4
2003: 1
2002: 1
2001: 2
2000: 2
1999: 2
1998: 3
1997: 1
1996: 0
1995: 3
1994: 2
1993: 4
1992: 2
1991: 1
1990: 1
1989: 1
1988: 2
1987: 6
1986: 2
1985: 3
1984: 3
1983: 4
1982: 1
1981: 2
1980: 0
Likely number of Pro Bowl QBs per draft class: 1.97
In other words the average NFL draft tends to produce around two Pro Bowl quarterbacks. This basically means that of the current top four between Deshone Kizer, Deshaun Watson, Mitch Trubisky and Patrick Mahomes there is a strong possibility that two of them will become long-term starters and have solid careers. Of course room must left open for a mid-to-late round pick who slipped through the cracks doing the same.
The bottom line is that of the 7-10 teams going into this 2017 off-season that have some level of need at the quarterback position, odds are long that they will get "the" guy who becomes their franchise staple for the next decade. If anybody wanted a clear cut piece of evidence as to why teams reach at the position early in a draft or give away a wealth of picks for the chance of getting one, this is why.
The 2016 season has taught many important lessons, but more than ever it reflects the cold reality of this league. Either a team has a good quarterback and wins, or they don't. There aren't enough of them to go around. Thus the frantic search will continue. No matter what the experts say, odds are there will be furious activity near the top of the upcoming draft. All of it centered on getting a quarterback.
This article originally appeared on