2017 NFL Draft Candidates to Replace Ben Roethlisberger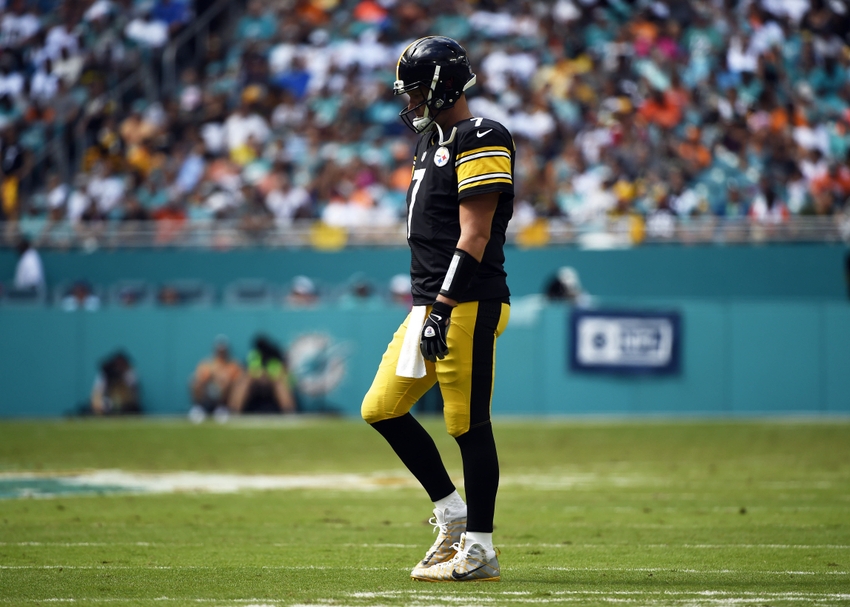 The Pittsburgh Steelers are yet again facing a couple week stretch with Ben Roethlisberger missing time due to injury.
It's time for the Pittsburgh Steelers to start making a bigger effort to find Ben Roethlisberger's eventual replacement. He'll turn 35 years-old next season and has more mileage on his body than the normal 35-year old quarterback.
Roethlsberger has always been a hard-nosed player who takes big hits and keeps standing. However, all those hits and extended plays have resulted in plenty of missed games. It has also taken a toll on his body.
In Ben's absences the Steelers have turned to the likes of Bruce Gradkowski and Landry Jones. Both players have proven they don't have what it takes to serve as a long-term replacement. These are two players who I have a hard time calling serviceable backups.
It's time for the Steelers to invest an early draft pick to find a more suitable backup and someone capable of taking over the reins.
The 2017 NFL Draft features a handful of intriguing quarterback options that could be available in the later part of the 1st round or on day two of the draft. This group includes Miami's Brad Kaaya and Ole Miss's Chad Kelly.
Targeting one of these players would give the Steelers a plan for the future and could help earlier if Roethlisberger is forced to miss more time.
Brad Kaaya is a strong option because he has experience working out of a pro-style offense. He's someone who makes sound decisions and can deliver the ball with accuracy. At this point, the Steelers would likely need to target him in the 1st round.
Kelly is a superbly talented quarterback who comes with off-field concerns. He has had several issues where poor decisions have resulted in problems with the law. The most recent issue involved him needing to restrained as he rushed the field at a high school football game.
Pittsburgh would need to really dig into his background to determine if he can keep himself under control.
Either way, it has been made very clear that it's time to move on from Landry Jones.
More from With the First Pick
This article originally appeared on