2017 NFL Draft: Alabama Marlon Humphrey Scouting Report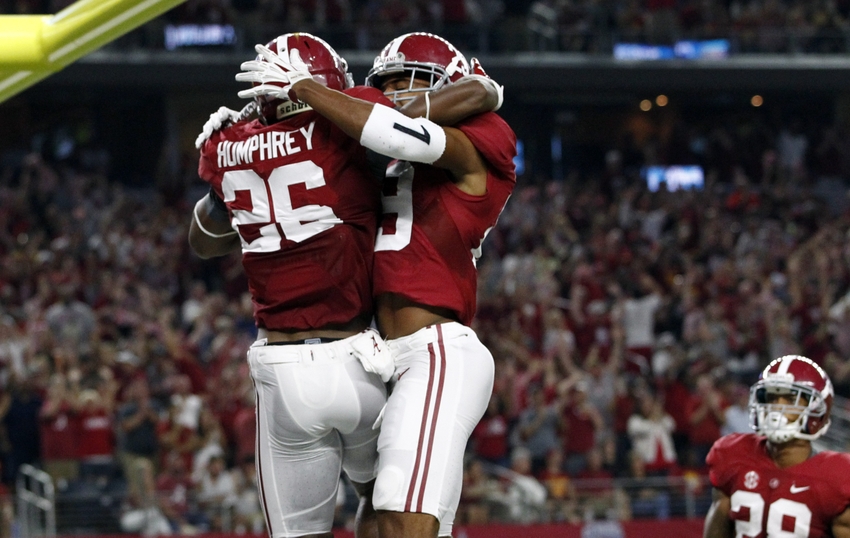 Alabama's Marlon Humphrey is a fast rising cornerback prospect who's eligible for the 2017 NFL Draft.
Marlon Humphrey has been on the NFL radar since arriving at Alabama, but the hype is starting to increase surrounding his overall draft stock. His combination of size and athleticism fit what NFL teams are looking for in cornerbacks.
We are seeing more NFL teams targeting bigger cornerbacks who are able to matchup against the more physical wide receivers. Humphrey has the size, bulk and aggressiveness to fill that role.
The issue is that Humphrey has some work to do as far as his technique and overall feel for the position. He reminds me of a lot of former Alabama cornerbacks who have struggled to make a quick adjustment to the NFL game.
Most notably we've seen Dee Millner and Dre Kirkpatrick struggle early in their career. Kirkpatrick has since turned things around, but both players had a tough time with footwork and ball skills. This has a lot to do with what Alabama asks of its cornerbacks.
Humphrey mainly works in man to man coverage with a trail technique. He does a good job keeping his target pinned to the sideline and has enough speed to turn and run.  The problems come when the balls in the air.
He's slow to get his head turned around and to locate the football. This combined with the fact he gets too handsy will result in pass interference calls at the next level.
The key for evaluators is to look at the prospect and figure out if he'll take to coaching and be able to adjust his technique to fit their system. Humphrey is a fluid enough athlete to transition and plays with good effort that speaks positively about his love of the game.
He could help his overall draft stock right away by doing a better job getting his head around and locating the football. Ball skills and awareness are very important to the success of any defensive back.
Current Draft Position: Late 1st Round
More from With the First Pick
This article originally appeared on