2017 NFL Draft: 5 First-Round Options for the Tennessee Titans
Daniel Thomas/FanSided via NFL Spin Zone

Fansided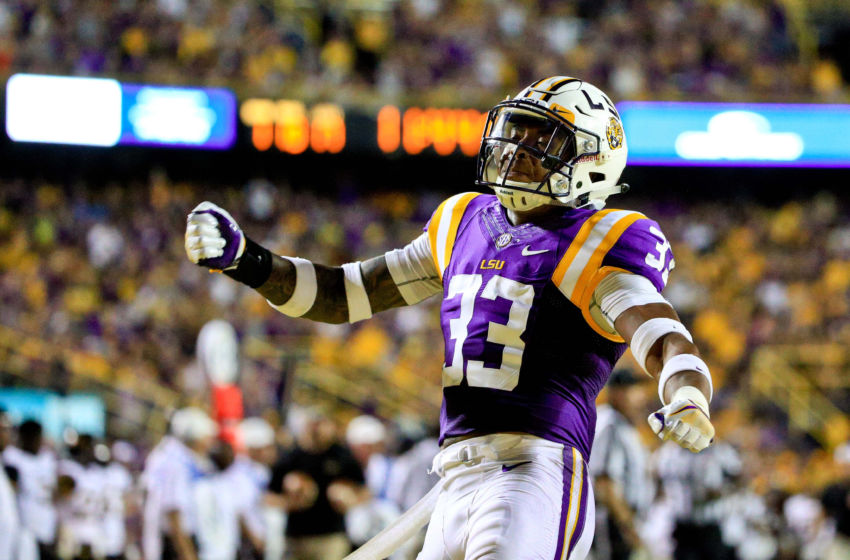 As the Tennessee Titans have two top-20 picks in the 2017 NFL Draft, who are five players they might target in the first round?
The Tennessee Titans finished the 2016 regular season with a 9-7 record and narrowly missed the playoffs. Now, the Titans are in offseason mode. Many fans were disappointed in the way the Titans season ended earlier this month. First, their starting quarterback Marcus Mariota broke his right leg in Week 16 against the Jacksonville Jaguars. As a result, his season was over.
Despite beating the Houston Texans in Week 17 and finishing with the same record as them, the Texans won the division due to tiebreakers and advanced to the playoffs. The Titans season on the other hand, was over (technically their playoff hopes were dashed in Week 16). Although many fans wanted to see their team advanced to the playoffs, they didn't have a realistic chance of doing much of anything without their franchise quarterback.
After finishing the 2015 season 3-13, the Titans improved their win total this season by six games. With one or two key additions to Tennessee's roster this offseason, they should be able to make a run for the AFC South crown and playoff berth in 2017.
What's interesting about the Titans in this draft is they have two first-round picks in 2017 due to a trade they made with the Los Angeles Rams last season. However, we will be focusing on the Titans first, first-round pick which is fifth overall. With that in mind, here are five prospects the Titans could target at No. 5.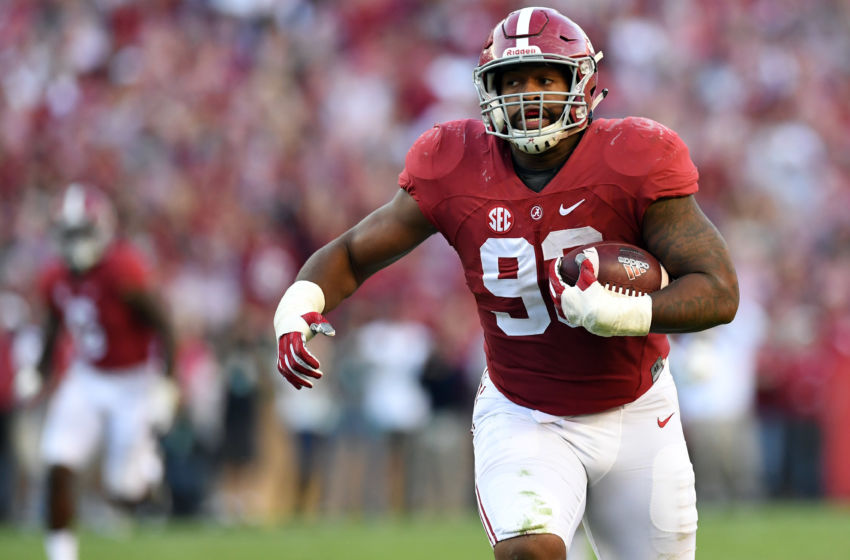 5. Jonathan Allen, DL – Alabama
This one might be kind of a head scratcher for fans because there are bigger needs on the team for the Titans than a defensive lineman. With that said, Allen could make the case as the Titans pick if he's still on the board at No. 5 overall.
Every year we see it happen: quarterback needy teams will reach on a quarterback to fill a need. As it stands right now, three teams ahead of the Titans on draft day (Browns, 49ers and Bears) all have a big need for a quarterback. If one or maybe two of those teams reach on a quarterback or a team like the New York Jets (No. 6 overall pick) trades up to get a quarterback, players with better value start to fall. If Jonathan Allen falls to the Titans at five overall, they need to take him regardless of need if he's the highest rated player on their board.
Allen was a monster during his time at Alabama and this past season he was named first-team All-American, first-team SEC and winner of the Chuck Bednarik Award. He's a versatile disrupter who can play in either a 3-4 or 4-3 defense. In the case of the Titans, he would play as DE in their 3-4 defense and on passing downs he can kick inside to DT to rush the passer from the interior.
Is it likely Allen falls to the Titans? Right now, no. Then again Leonard Williams was a "top-three pick" in 2015 who fell to the New York Jets at sixth overall. On draft day, anything can happen (Just ask Laremy Tunsil). Could you imagine pairing up Allen with Jurrell Casey? If you're an opposing quarterback in the AFC South, you don't want to think like that.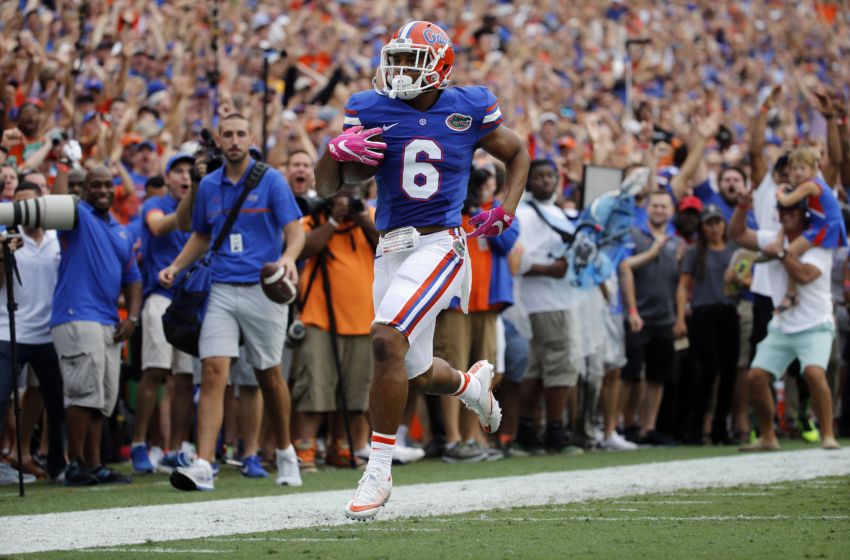 4. Quincy Wilson, CB – Florida
Outside of Tennessee fans, it's hard to name any player in the Titans secondary other than Jason McCourty. Maybe not having any notable players outside of McCourty is a reason why the Titans secondary gave up the third-most passing yards in the NFL this season.
In order to fix that problem the Titans could use their fifth-overall pick on Quincy Wilson if they fail to add a quality starter in free agency. The Florida cornerback has good size at 6-1 and 213 pounds and isn't afraid to use it. During his time at Florida he showed the ability to successfully play press and was active when it came to tackling ball carriers.
His great athleticism to go along with this great size could be a deadly combination in the NFL. In the AFC South he's going to need every bit of it if he's going to cover wide receivers like DeAndre Hopkins, T.Y. Hilton and Allen Robinson.
In 2015 Wilson had the luxury of watching, learning and playing with former Florida defensive backs Vernon Hargreaves and Keanu Neal. Both were first-round picks in last year's NFL Draft and Wilson is on his way of following in their footsteps. It's worth noting there's a debate about whether Wilson or Florida teammate Teez Tabor is the better prospect. For my money, though, Wilson would be the better pick for Tennessee.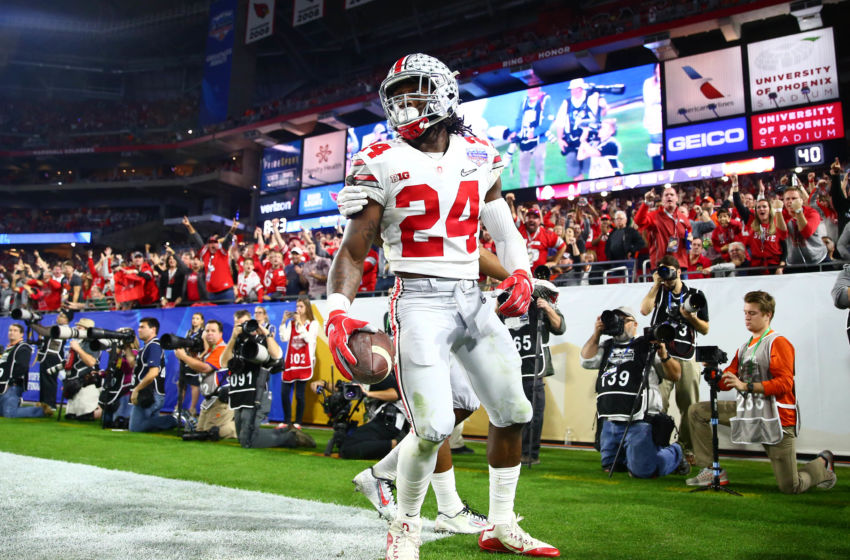 3. Malik Hooker, FS – Ohio State
As we already discussed, the Titans secondary is a mess. They need help at the cornerback position and at both safety spots. Hooker would fit nicely as the Titans new free safety.
In his first year as a starter in 2016 he made his impact felt right away for the Buckeyes defense as he intercepted two passes against Bowling Green. The week after that, he intercepted another pass against Tulsa and returned it 18 yards for a touchdown.
He didn't slow down throughout the season and he returned an interception for a touchdown in Ohio State's second-to-last game of the season against Michigan. That touchdown was his third of the season. In his last game of the season (and college career) he managed to pick-off Clemson quarterback Deshaun Watson. It was a beautiful play on Hooker's part and it exhibited what he does best.
He's a centerfield safety who has the range and speed to make plays from sideline to sideline. Hooker also has the ability to play downhill and contribute in the run game. His seven interceptions and three touchdowns in 2016 showed his tremendous playmaking ability. His instincts, hands and height (6-2) should instantly translate to the NFL.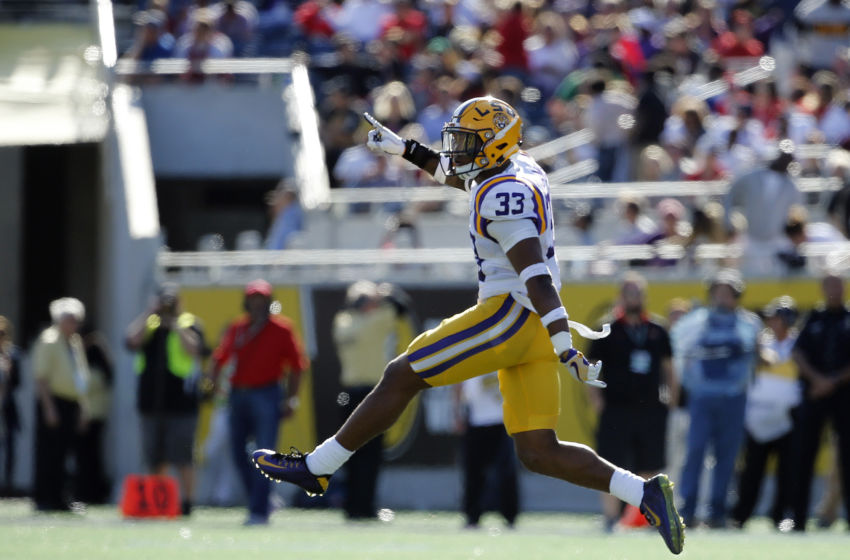 2. Jamal Adams, SS – LSU
Last year, the Titans took the offseason to create an "exotic smash mouth" offense. If they want to take the same approach to defensive side of the ball, they should start with drafting Adams. Adams projects as a strong safety who will play closer to the line of scrimmage. That's because he doesn't like contact. He loves it. He looks for it, he wants it and he delivers it to anyone who gets in his way. At 6-1, 213 pounds his hits will be felt by even the biggest offensive skill players in the NFL.
Adams hitting ability isn't the only thing he brings to the table. As a sophomore. he totaled four interceptions and had six passes defended showcasing his well-rounded ability as a safety. In three seasons at LSU, he never had fewer than five tackles for loss and four passes defended in a season.
Watching film on Adams is easy because you don't have to locate him pre-snap. Instead, you follow the ball and more often than not, he's going to end up there. He was the leader of LSU's defense in 2016 and they clearly rallied around him. There are certain safeties in the NFL such as Earl Thomas, Eric Berry and Harrison Smith who are the leaders of their defense and the rest of the defense feeds off of their passion. Adams fits that type of mold.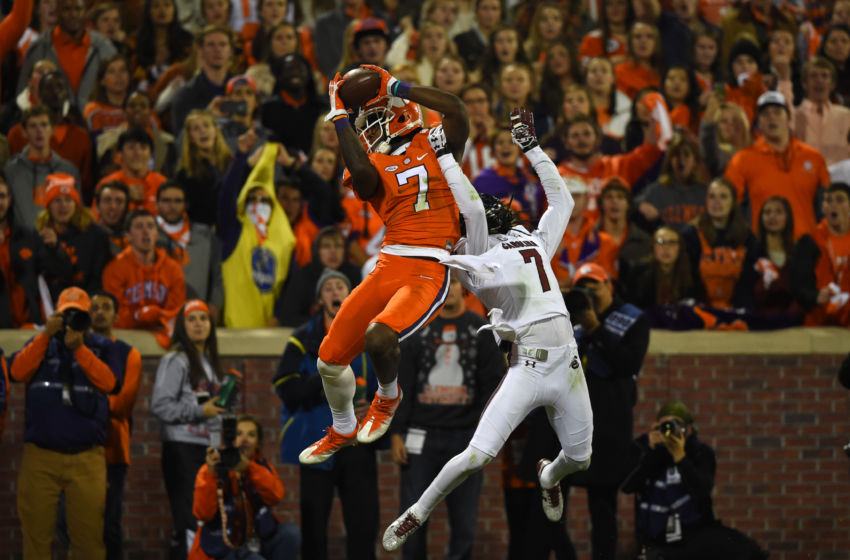 1. Mike Williams, WR – Clemson
Going into 2015 NFL Draft the Titans needed a franchise quarterback and that's why they selected Oregon's Marcus Mariota. After last season, there's no question he's a legitimate franchise quarterback. When you draft a franchise QB, you better protect him. The Titans successfully did that by drafting Michigan State's Jack Conklin in the first round in 2016. Now they need to find him some additional weapons.
Tight end Delanie Walker is one of the best mismatches in the NFL from the tight end position. As a result, he landed in the Pro Bowl for the second-straight year. Offseason acquisition Rishard Matthews is a nice player and had a good season in 2016. However, he's not a No. 1 wide receiver.
Clemson wide receiver Mike Williams on the other hand is.
At 6-3 and 205 pounds, Williams everything you would want in a receiver. He has good size, speed, vertical, agility and hands. If the National Championship Game was your first glimpse of Williams, it's easy to see why he's considered the best wide receiver in the draft. In a game where there were numerous first and second-round picks featured on both teams, Williams looked like a player of a different caliber.
He showed during that game and throughout his career if you give him a 50-50 ball with a defensive back, it's more of a 70-30 ball in his favor. The part I love about Williams game is he constantly uses his frame to keep the defender away from the ball. He showed it numerous times in the first game of 2016 against Auburn all the way to his last game against Alabama.
As we know, a back shoulder throw is so hard to stop for a defensive back. With the way Williams uses his frame and adjusts to the ball, it's basically impossible. Adding Williams to their core group of players could have them knocking on the door of a top-five offense.
This article originally appeared on