2016 NFL Playoffs: ESPN Declares It's Super Bowl Favorite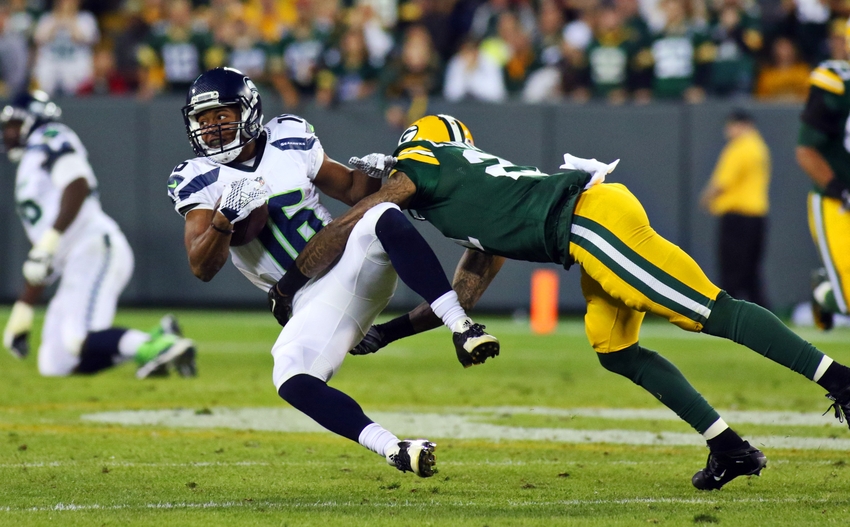 With the regular season at hand, the picks and predictions for the 2016 NFL playoffs are starting to roll in, including which team is the favorite to win the Super Bowl.
ESPN decided to poll their entire group of experts for their thoughts on the subject, along with who they felt would win MVP. Needless to say the competition in every category was fierce. There were some upsets including a firm belief by one expert that wide receiver Antonio Brown would win Most Valuable Player. A few even expressed confidence that the Kansas City Chiefs reach the AFC championship while the Giants made to the NFC championship.
However, when it came to picking the one that wins it all, most of the picks were united around the same small handful of teams. Yet there was a kind of the mountaintop when the dust settled.
"Of 42 ESPN commentators, 11 predicted the Seattle Seahawks will win Super Bowl LI. The Green Bay Packers and the New England Patriots follow with nine and six votes, respectively. The Arizona Cardinals and the Pittsburgh Steelers earned five votes apiece."
No doubt the Seattle Seahawks have met with a series of disappointments the past two years. They threw away the Super Bowl in 2014 to an unknown rookie corner named Malcolm Butler. Then they were systematically dismantled by Carolina in the divisional round last season. Some wonder if the powerhouse that dominated in 2013 was nothing more than a comet streaking across the sky. Bright for one year and then slowly fades away.
The Seahawks don't believe that's true and there's reason to believe them. Most of their core stars remain under 30-years old. That Legion of Boom defense will still be a problem for opponents every week and quarterback Russell Wilson has emerged into one of the best in football. This team can win games in a variety of fashions, and that makes them dangerous.
If they can get their offensive line situation settled and ramp up their rushing attack, there is no doubt they're a match for anybody in the NFL.
More from NFL Mocks
This article originally appeared on