2016 NFL Hot Seat: Marvin Lewis Losing His Grip In Cincinnati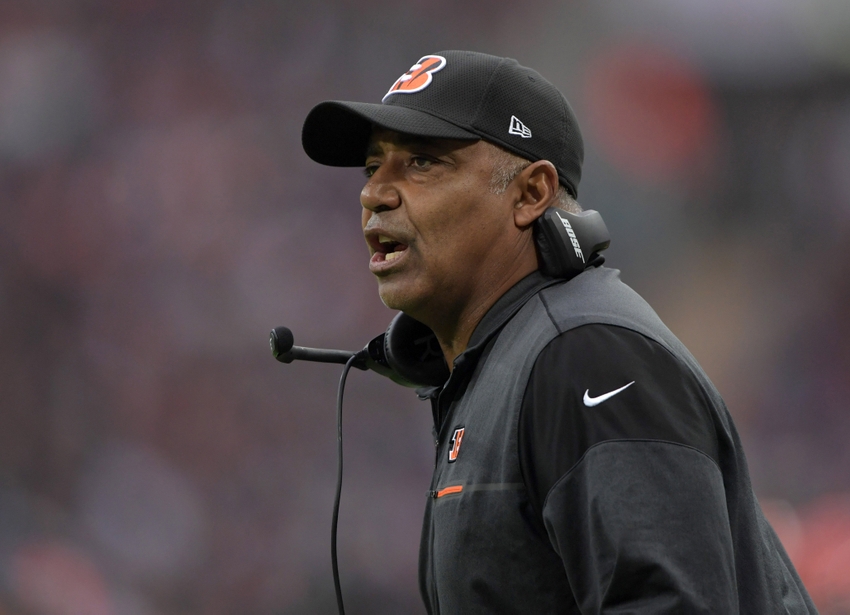 The 2016 NFL hot seat is beginning to really sizzle as several head coaches are seeing their seasons spiral out of control.
This is normally around the time when the contenders and pretenders begin to separate. It's also when head coaches can start to see the writing on the wall, for better or worse. Several big names made have to update their resumes real soon. Who should be the most worried?
On The Edge:
Gus Bradley (Jacksonville Jaguars)
If there is any man in the NFL right now who can be called a virtual guaranteed fire, it would be Gus Bradley. His inability to win games for the Jacksonville Jaguars has gone on for four seasons. This despite what appears to be a young and talented roster. Ownership has remained patient with him longer than most but everybody has a breaking point. Bradley clearly surpassed it in Jacksonville with this latest disappointment.
Mike McCoy (San Diego Chargers)
They continue to play hard every week and be in every game. Unfortunately the San Diego Chargers just haven't caught enough breaks. At 4-6 they're well out of the AFC West race and appear done short of running the table to finish the season. Rumors were hot that Mike McCoy was in trouble unless his team started winning. They did enough to forestall the event, but with how things are now it would be shocking if he was still around come January.
Panic Mode:
John Fox (Chicago Bears)
He was brought in to turn around the Bears organization quickly. Instead he's given them more of what they thought they left behind with Marc Trestman. Now John Fox is very much under the microscope and stands the prospect of being fired from his third head coaching job in a span of six years. His failure to discipline players, poor relationship with the media and age (61) are all working against him now.
Rex Ryan (Buffalo Bills)
The stipulation was clear enough. Win or run the risk of losing his job. Rex Ryan was not hired by the current ownership. So unless he gave them a reason to keep him, it was apparent they have their own ideas about how the franchise should be run. It looked like the Bills were responding to that urgency but have since lost a series of bitterly close games. With New England and Miami surging, it looks like Rex is on his last legs.
Start Worrying:
Marvin Lewis (Cincinnati Bengals)
Part of the reason the Bengals have kept Marvin Lewis in charge was because he kept winning. Despite an obvious aversion to playoff success, the guy knew how to get there. So naturally people started asking how safe his job would be if that well ran dry. Cincinnati is about to find out as the team dropped to 3-4-1 on the season. The AFC North is slipping away and perhaps Lewis' job with it.
Mike McCarthy (Green Bay Packers)
Like Lewis, a big reason Mike McCarthy was considered safe was he kept reaching the playoffs. Also having a Super Bowl ring was a big help. However, the Packers have noticeably gotten worse over the past two season and seem to be hitting bottom. The defense is a wreck and McCarthy doesn't seem to have his usual mojo as a play caller on offense. Something is wrong and if he can't fix it then Green Bay could decide to make a move.
More from NFL Mocks
This article originally appeared on