2016 NFL Bold Predictions For Every Week 1 Game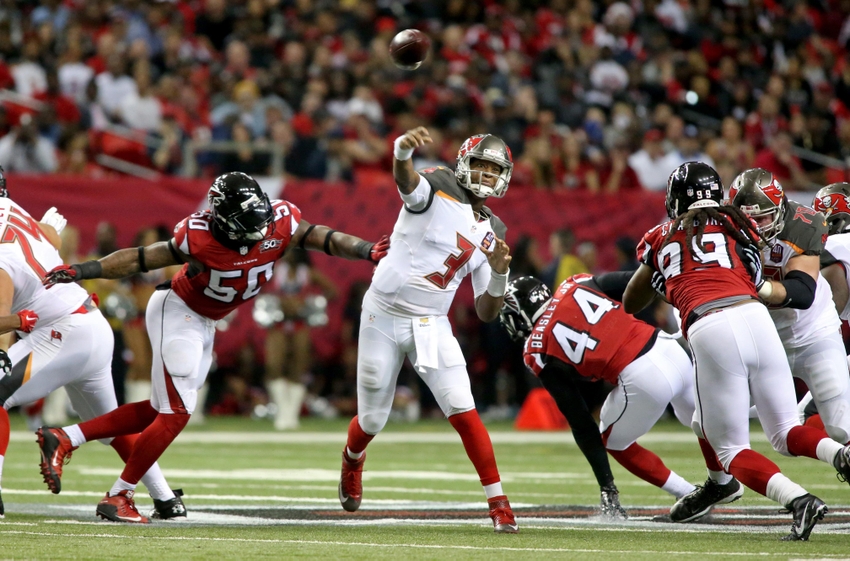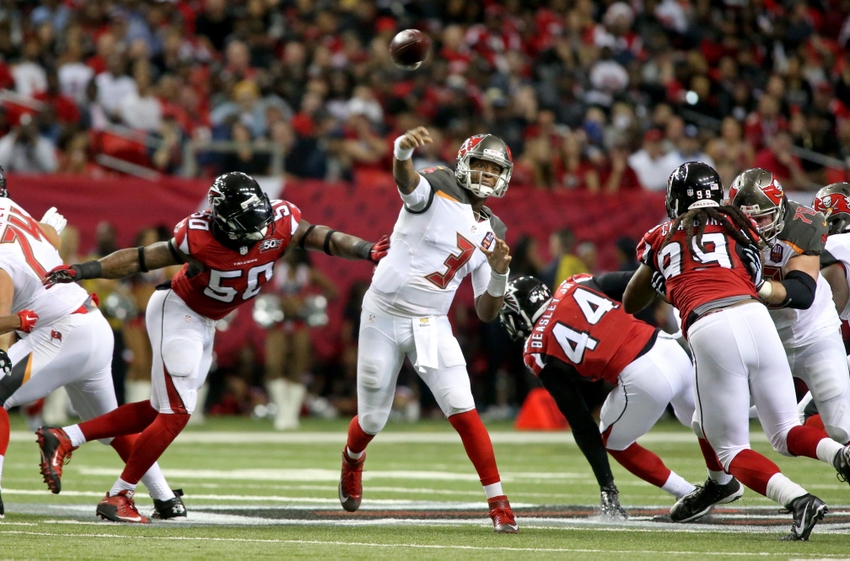 The appetizer of week one for the 2016 NFL season was sweet. Now the heavy action approaches. What should be expected?
Well aside from who wins and who loses there will also be big (and small) performances in every game. Some of them beautiful, others ugly. One thing is for sure. A good many of them will be unexpected. Here are some bold predictions from every game.
Tampa Bay Buccaneers @ Atlanta Falcons
Vic Beasley sacks Jameis Winston three times
The concerns regarding the Falcons defense aren't going away. Most of them center around the ongoing problems with the pass rusher, which hasn't gotten on track. Former 1st round pick Vic Beasley is at the center of it. He's expected to take a big step from his rookie year and has looked lost at times. That's why people will be surprised when he signals the start of real games by dropping Jameis Winston three times in four quarters.
Buffalo Bills @ Baltimore Ravens
Both teams hit touchdown passes of over 80 yards
They are two teams that are built upon defense, but the Bills and Ravens also have another thing in common. A profound love of speed at wide receiver. Baltimore has Breshad Perriman and also signed Mike Wallace. On the other side Buffalo has Sammy Watkins and the forgotten Marquise Goodwin. With that much speed on the field, don't be surprised when each team finds a way to strike for touchdowns of 80 yards or more during the game.
Chicago Bears @ Houston Texans
DeAndre Hopkins and Alshon Jeffery combine for over 400 yards
One receiver has become a beast who will not be stopped. The other is a former Pro Bowler who is in a contract year. This is often a great recipe for one of those "can you top this?" showdowns between players. DeAndre Hopkins will have a banged up Bears secondary trying to stop him while Alshon Jeffery has torched good defenses in the past before, especially when healthy. By the end of this game the two will have combined for 400 yards or more.
Green Bay Packers @ Jacksonville Jaguars
Eddie Lacy scores five touchdowns
With two great quarterbacks about to take the field between the Packers and Jaguars, everybody is going to assume an aerial battle between two loaded passing attacks. Instead Green Bay will catch the home team off guard with a sustained rushing assault led by their slimmed-down power back Eddie Lacy. He is reportedly lighter, faster and quicker than a year ago but hasn't lost his heavy-hitting style. This will prove bad for Jacksonville as he tramples them for five touchdowns.
San Diego Chargers @ Kansas City Chiefs
The game will end in a tie
That would be quite an interesting start to the season. Sometimes games are difficult to predict because the teams are rivals and pretty close in terms of capability. The Kansas City Chiefs won't have Justin Houston or Jamaal Charles while the San Diego Chargers won't have Joey Bosa or Eric Weddle. It will be a tight game all the way. So tight in fact that a late field will sail wide in overtime, resulting in the ever rare tie.
Oakland Raiders @ New Orleans Saints
Khalil Mack has six sacks
The Raiders star pass rusher made waves in 2015 when he collected five sacks in one game against the Denver Broncos, his coming out party if ever there was one. Crazy as it sounds, he's going to top that mark. On that fast Superdome turf going against an aging right tackle in Zach Strief and an offense that loves to throw it. Mack will collect six sacks on Drew Brees to signal his pursuit of the single-season record.
Cincinnati Bengals @ New York Jets
Bengals lose game with another dumb defensive penalty
Sometimes in this crazy game, history tends to repeat itself. The last thing the Cincinnati Bengals want to do is relive their painful end to the 2015 season. Most will remember they had a game against the Steelers all but won until two boneheaded defensive penalties put Pittsburgh in field goal range to steal the game. While it won't be as blatant this time around, another bad penalty on defense will cost the Bengals again in New York.
Cleveland Browns @ Philadelphia Eagles
Terrelle Pryor catches three touchdown passes
Everybody is talking about Josh Gordon and when he'll be back. Nobody is talking about how incredible the progress has been for Terrelle Pryor in his transition from quarterback to wide receiver. He now looks like a legitimate threat teams will have to account for due to his mix of imposing size and speed. Cleveland will help him show the world they gave up on him too soon by hitting him for no fewer than three touchdowns against the Eagles.
Minnesota Vikings @ Tennessee Titans
Demarco Murray and Derrick Henry each outrush Adrian Peterson
Shaun Hill is going to start the first game for the Minnesota Vikings. Not a bad decision given how unready Sam Bradford is, but it also means the game place for Tennessee is clear. Stop Adrian Peterson. This their underrated defense will do (for the most part). Meanwhile their own big tandem of Demarco Murray and Derrick Henry will surprise the Vikings defense. In fact each of them will end up having more yards rushing than Peterson.
Miami Dolphins @ Seattle Seahawks
Jarvis Landry and Tyler Lockett both score punt return touchdowns
There will be some great talent on offense and defense but there is also a greater degree of playmaking skill on special teams in this contest. Both receivers Jarvis Landry and Tyler Lockett stand among the best return men in football. Though this game will be decided by who plays better in the other two phases, don't be shocked when those two set the tone with touchdowns on punt returns.
New York Giants @ Dallas Cowboys
Eli Manning goes over 500 yards passing
This game could have the makings of an offensive shootout, even with Tony Romo sidelined by a back injury. The Cowboys defense is in a rough way with two of their best pass rushers out with suspensions. It puts their largely average secondary is a tough spot against what looks like a loaded Giants passing attack with Odell Beckham, Victor Cruz and rookie Sterling Shepard. This could be a big day for Eli Manning. Like 500 yards and five touchdowns kind of big.
Detroit Lions @ Indianapolis Colts
Teams fails to top 100 yards rushing combined
If there is something these two teams have in common, it's a degree of futility along the offensive line. That's why both spent their 1st round picks on that part of the roster. So far the results have been disappointing. Odds are neither the Lions nor the Colts will be able to get much going on the ground. Not with those fronts and not with two star quarterbacks on the field in Stafford and Luck. That's why the combined total for ground yardage in this game won't hit 100.
New England Patriots @ Arizona Cardinals
Cardinals defense collects five interceptions
Things could not be looking much worse for poor Jimmy Garoppolo. Here he is already under enough pressure trying to fill the shoes of Tom Brady only to find out that his two biggest offensive supporters, Rob Gronkowski and Nate Solder, won't play. Give it's his first start, this scenario set up heavily in favor of a deep and talented Cardinals defense that will feast on him. Under constant pressure, he will fire five interceptions by the end of the night.
Pittsburgh Steelers @ Washington Redskins
Antonio Brown beats Josh Norman for game-winning TD
There's been a lot of talk from new Redskins cornerback Josh Norman about how he's the best in the business. Certainly his play last year inspired that, but he should know he's not in the same defense he was both in terms of scheme or talent level. Worse still the Pittsburgh Steelers have a way of reminding people of such limitations. Norman will receive his in fitting fashion as Antonio Brown will beat him in a one-on-one situation for winning score.
Los Angeles Rams @ San Francisco 49ers
Neither starting quarterback finishes the game
What stands out most about this game is the unusual situations going on at quarterback. Case Keenum is the starter for Los Angeles while #1 pick Jared Goff won't even suit up. Blaine Gabbert is the starter for the 49ers with Colin Kaepernick behind him. Such circumstances often create a crazy sequence of events where switches take place. At some point, whether due to injury or erratic play, both starters will be pulled for backups.
This article originally appeared on