2016 ChicagoBears: Stars, Slugs or Sandbaggers?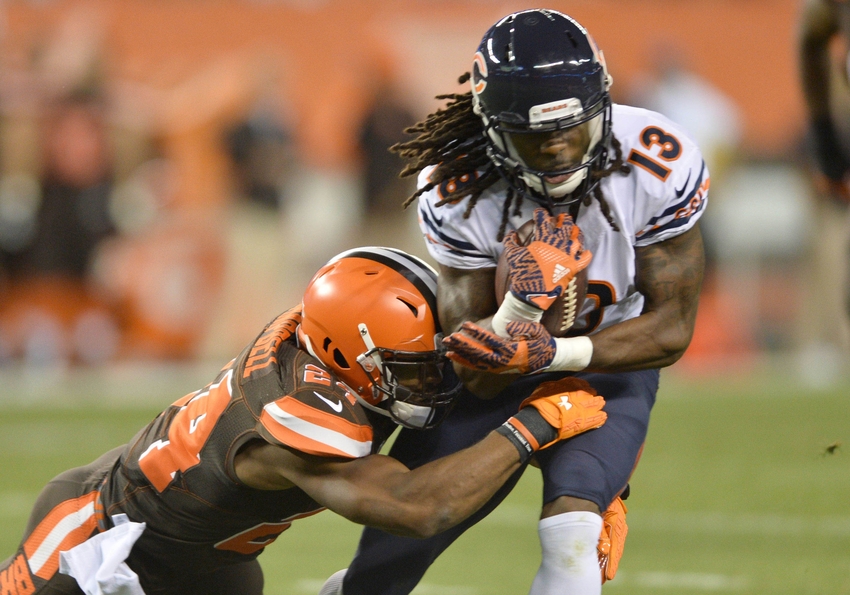 We're not quite sure what to make of the 2016 Chicago Bears.  Are they going to be stars, slugs or have they just been sandbagging this preseason?
OK, I got really quiet after OTAs when the only news was speculation over who would end up on the 53 man roster…BEFORE anybody had practiced in pads.  I think the changes the 2016 Bears have made since the final preseason game serve to highlight the futility of those predictions.
So, then training camp rolled around and I was chomping at the bit.  At last, something to write about!  But the news was either completely underwhelming, or, every so often, bad.  I still felt good about the season, but wasn't seeing any smoking gun I could point to and say, "See!?!"
Then came preseason, and frankly I watched the first three games in stunned silence.  I felt my swagger slipping away.  I felt some of my favorite body parts shriveling in dismay.  Had all of the work put in by Ryan Pace and John Fox been for nothing?  For the first time I started to wonder if I'd been stoned on Halas Hall Kool-Aid all year.
2016 Bears Upside
More from Bear Goggles On
Game 4 gave me a touch of relief.  The Bear's twos and threes SPANKED the Brown's ones.  OK, it was just the Browns, but, again, it was their starters against our backups.  I had been quietly second guessing the Bear's thoughts of adding a fullback.  Seeing Paul Lasike PLANT the first tackler and drag the second until two Brown's defenders and one Bear's blocker had a train wreck on top of him made me say, "OK, I approve"  Seeing Jordan Howard run roughshod over the Browns backups was energizing.
2016 Bears Downside
It was energizing, but not convincing.  I have not moved to Missouri, but I have reverted to a "Show Me" kind of guy.  I am as frustrated as I was in 2014 when the Bears were not good enough to make me turn on a TV to watch a game.
This is different, though.  The upside is through the roof with this team.  If there has ever been a season that came down to injuries and how much the coaches can squeeze out of the players, this season for the Bears is it!  And they are one of the youngest teams in the league!  If they over-perform this year, they could roll on for years of domination. 
On the other hand, based on what I've seen so far, it is not insane to consider the possibility that this team could look worse than last year.  So what will it be?  Have I been watching stars or slugs?
2016 Bears Hopes
The best I can hope for is that I have been watching sandbaggers.  Starters who thought they had nothing to worry about so under-performed to avoid injury.  A coaching staff with tricks up their sleeve they did not want to reveal.  A coaching staff who thought they could evaluate well enough while frequently calling a doomed play.
I did see Jay Cutler once or twice look at the sideline as if to say, "Are you kidding?"  I did hear Fox and some of the players make references to things they "didn't want to show".  I do believe that players like Danny Trevathan and Jerrell Freeman are better than they looked, never mind this being their first year on this team.
I'm not trying to sugarcoat anything.  It will take plenty of John Fox second year magic to squeeze something special out of this team.  It will take a fair dose of that magic to not make this season feel like another root canal of a rebuilding year.  But if you look at this team and can't see the possibility of it being VERY special in the next year or two, you are drinking Bears-Haters Kool-Aid.
This article originally appeared on