10 Best NFL Thanksgiving Day Games of All-Time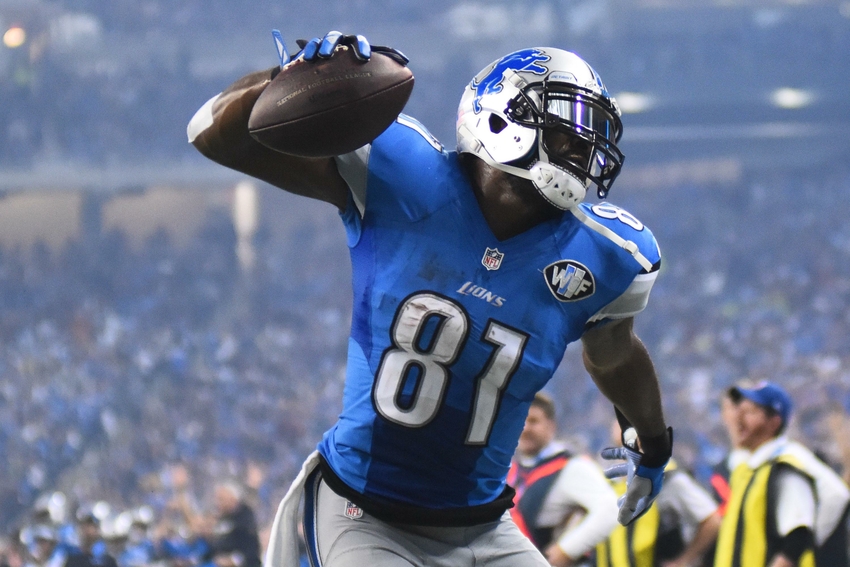 There have been hundreds of NFL Thanksgiving games played, but here are the 10 best contests to take place on Turkey Day.
The NFL on Thanksgiving Day is one of the best traditions in sports. What sports fan doesn't have fond memories of gathering around the TV with their family and watching the Dallas Cowboys and Detroit Lions play on the holiday?
However, fond memories don't always translate into high-quality football games. Just look at one year ago when the Dallas Cowboys got absolutely trounced by the Carolina Panthers right out of the gate. So in the spirit of the holiday, let's be thankful for the great matchups that we've seen throughout the years. To do that, we'll look at the 10 best NFL games on Thanksgiving in history.
Before we get to the top 10, let's take a quick peek at some honorable mentions that almost cracked the list.
Dallas Cowboys 24, San Francisco 49ers 24 — November 27th, 1969
The 2-7-1 49ers went up early on the 8-2 Cowboys by a couple scores then survived an onslaught to earn the tie. This was five seasons before overtime was implemented and way before two-point conversions. Dallas finished 11-2-1 and had to host the Browns in the playoffs.
New York Titans 46, Denver Broncos 45 — November 22nd, 1962
A year to the day before JFK was assassinated, the New York Titans took a big 24-7 lead, lost the lead in the fourth, trailed by 10, and came back for a one-point win. Titans quarterback Johnny Green threw five touchdowns.
Baltimore Ravens 22, Pittsburgh Steelers 20 — November 27th, 2013
The Ravens were up 19-7 at the beginning of the fourth quarter before Ben Roethlisberger and company stormed back. Pittsburgh was one failed two-point conversion from tying the game. You might remember this as the game in which Steelers head coach Mike Tomlin tried to trip Baltimore returner Jacoby Jones as he ran down the sideline.
Detroit Lions 44, Minnesota Vikings 38 — November 23rd, 1995
Scott Mitchell and Warren Moon combined to throw for almost 750 passing yards and seven touchdowns. Three different Lions receivers had more than 100 yards. Moon drove the Vikes to the Detroit 38 before throwing the game-ending interception.
Now onto the main event, the top 10 games on NFL Thanksgiving of all-time.
New Orleans Saints 30, Dallas Cowboys 27
November 25th, 2010
The 3-7 Dallas Cowboys fought the 7-3 New Orleans Saints tooth and nail and almost notched the upset in Jerry World. The Saints were favored by 4.5 points and got off to a 20-6 lead at halftime. But, New Orleans was outscored 23-3 over the next 25 minutes and had only a 15 percent probability of winning after Cowboys running back Tashard Choice scored on a one-yard rush.
Dallas ended up with more first downs, rushing yards, total yards and time of possession but turned the ball over three times. Jon Kitna completed more than 70 percent of his passes for 313 yards, but no touchdowns and one interception. Jason Witten snagged 10 balls for 99 yards while Miles Austin took an end-around 60 yards for a touchdown.
Drew Brees threw for 352 yards and a touchdown. Chris Ivory had a pair of touchdowns on the ground. Marque Colston and Devery Henderson combined for 200 receiving yards. But, it was Lance Moore's 12-yard touchdown catch at the two-minute warning that gave the Saints the three-point lead. Kitna would drive the Cowboys to the New Orleans 41, but David Buehler couldn't connect on a 59-yard field goal with about 30 seconds left in the game.
The Saints would end up 11-5 that season, but would lose in the Wild Card Round to the 7-9 NFC West Champion Seattle Seahawks. You might remember that was the infamous BeastQuake game in which Marshawn Lynch rumbled for an unforgettable touchdown. Dallas would finish 6-10 and miss the playoffs.
Dallas Cowboys 20, Miami Dolphins 19
November 24th, 2011
The 3-7 Miami Dolphins gave the 6-4 Dallas Cowboys all they could handle. The Fins outgained the Boys, were penalized less, had fewer turnovers, and won in time of possession. But, it was Shayne Graham's missed 47-yard field goal in the second quarter that ended up costing them the win.
Dolphins quarterback Matt Moore threw for 288 yards and a touchdown, but was sacked four times and fumbled on three occasions. Miami's Pro Bowl wide receiver Brandon Marshall had five grabs for 103 yards and a score.
Dez Bryant was kept in check, but Laurent Robinson went off for 79 yards and two scores on seven catches. DeMarco Murray tallied 87 yards on 22 carries and caught four more balls for 41 yards. It was Murray and Jason Witten that came up big on Dallas' game-winning drive that saw Dan Bailey nail a 28-yard field goal with three seconds left.
The Dolphins would win three of their last five games and almost pulled off an upset over New England at Foxborough. Dallas lost four of their last five, including two to the New York Giants that cost them the NFC East and a playoff berth.
Kansas City Chiefs 28, Detroit Lions 24
November 28th, 1996
The 8-4 Kansas City Chiefs visited the 5-7 Detroit Lions and pulled out a narrow win to avoid the upset.
The Chiefs were favored by two points heading into the Turkey Day contest, but didn't hold a lead for the majority of the game until the game-winning one-yard touchdown run by Marcus Allen late in the game. KC ran for 243 yards on the day as Allen totaled 73 yards and Greg Hill added 103. Rich Gannon only threw the ball 18 times, but had only three incompletions. He'd throw for two scores and run for 45 yards, but did get strip-sacked for a touchdown in the second quarter.
Lions quarterback Scott Mitchell threw for 247 yards and a touchdown, but also chucked two picks. Barry Sanders had 77 rushing yards on 20 carries and a score, but threw an interception of his own. Brett Perriman caught eight passes for 131 yards and Herman Moore added 84 more. Detroit's offense was an astonishing 10-12 on third downs.
After Jason Hanson's successful 21-yard field goal put the Lions up 24-20, Detroit's win probability went up to 99.8 out of 100. The odds slowly melted away on Kansas City's final, game-winning drive, as the Chiefs ran 15 plays and burned nearly eight minutes off the clock before Allen punched it in from a yard out with less than a minute remaining. Allen's score pushed him past Walter Payton as NFL's career touchdown rushing leader.
Kansas City lost their last three games to finish 9-7 and miss the playoffs. After starting 4-2, the Lions finished 5-11 in Wayne Fontes' final season as head coach.
Miami Dolphins 16, Dallas Cowboys 14
November 25th, 1993
The 8-2 Miami Dolphins ventured into Texas Stadium to take on the 7-3 Dallas Cowboys in a snowy contest that Leon Lett would love to forget. "America's Team" was favored by 10 points. Miami got dominated in time of possession, holding onto the ball for only about 25 minutes. They also turned the ball over four times with 39-year-old backup quarterback Steve DeBerg tossing two picks in place of Dan Marino, who'd torn his Achilles earlier in the season.
Dolphins running back Keith Byars opened the scoring in the first quarter with a 77-yard rush that saw the big bruiser use short steps to glide past defenders who were slipping and sliding all over the place. Byars wouldn't pick up another yard on the day, gaining zero yards on five more carries.
Cowboys wide receiver Kevin Williams caught a short touchdown pass from Troy Aikman then returned a punt 64 yards for a score in the second quarter to put Dallas up 14-7 at halftime. Aikman had a subpar day, going 28 of 43 for 181 yards with the touchdown to Williams and an interception.
Twenty of Aikman's 28 pass completions went to Emmitt Smith and Daryl "Moose" Johnston. Troy targeted Michael Irvin 14 times, but only connected thrice. Cowboys kicker Eddie Murray missed a critical field goal that ended up being the difference maker.
Dolphins kicker Pete Stoyanovich went 3-of-5 on field goals, with the last miss of his day being the most memorable. Down 14-13, with seconds left in the game, Miami lined up for about a 40 yard field goal and just barely got the snap off before the play clock expired. The kick was low and got blocked then rolled to the 10-yard-line where Lett needlessly tried to recover it. The Dolphins would recover at the 3-yard line and booted the winning try with three seconds left.
Interestingly enough, Miami wouldn't win another game, finishing 9-7 and missing the playoffs. Also, Dallas wouldn't lose another game that season, eventually winning Super Bowl XXVIII over the Bills. Current Philadelphia Eagles coach Doug Pederson was the holder for Miami on that kick while current Cowboys head coach Jason Garrett was Aikman's backup.
Minnesota Vikings 44, Dallas Cowboys 38 (OT)
November 26th, 1987
The 6-4 Minnesota Vikings went deep into the heart of Texas to take on the 5-5 Dallas Cowboys. The Vikes were favored by only one point and didn't allow the Cowboys to secure a lead at any point.
Minnesota rushed for 188 yards and four scores while forcing five turnovers. Tommy Kramer threw a pair of touchdowns to Anthony Carter, who ended up with 184 yards on eight receptions. Darrin Nelson rushed for 118 yards and a couple of touchdowns—one of which was the game-winner in overtime—adding 43 more yards from scrimmage receiving.
Danny White tossed 25 completions for 341 yards and four touchdowns, but was picked off three times and sacked six times. Mike Renfro accrued 100 yards on seven grabs while Herschel Walker ran for 76 yards and garnered 91 receiving yards and a touchdown. Vikings pass rusher Chris Doleman had three of the team's six sacks.
The Cowboys finished 7-8 in what would end up being Tom Landry's next to last season. The Vikings then lost three of their last four games, but rattled off road wins over the Saints and 49ers in the playoffs before losing by a touchdown to the eventual Super Bowl Champion Redskins at RFK.
In October 1989, the two teams would execute what's become known as "The Great Trade Robbery" as the Minnesota acquired Herschel Walker and four Dallas draft picks for five Vikings and eight draft picks. Those extra selections resulted in Emmitt Smith, Alvin Harper, and Darren Woodson.
Detroit Lions 19, Pittsburgh Steelers 16 (OT)
November 26th, 1998
The 7-4 Pittsburgh Steelers paid a visit to the 4-7 Detroit Lions in the Pontiac Silverdome and came away hating coins. Yes, this was the infamous coin flip gone wrong as Jerome Bettis claimed he said one thing and referee Phil Luckett heard another.
The Steelers had more first downs, rushing yards, total yards, and time of possession, but allowed five sacks. Kordell Stewart threw for 225 yards and a score, adding another 22 yards on the ground, but got picked off once. Bettis toted the rock 26 times, only picking up 67 yards.
Charlie Batch chucked for 236 yards and a touchdown, but was sacked four times. Herman Moore caught eight passes for 148 yards and a touchdown. The Lions scored on four of their last five drives, with the only scoreless drive coming because of a missed field goal. Detroit had a golden opportunity to score a touchdown in the third quarter when they got the ball at the Pittsburgh 9-yard line, but lost eight yards on a three-and-out. The Lions were 0-for-10 on third downs!
A brutal face-mask penalty by Chris Oldham on a combined sack that came on third and 11 gave the Lions a first down on Pittsburgh's 33 yard line to set up the game-winning field goal. The Steelers would lose their next four games to finish 7-9 and miss the playoffs. Detroit would also lose their last four games to end up 5-11.
Green Bay Packers 44, Detroit Lions 40
November 27th, 1986
The 2-10 Green Bay Packers limped into the Pontiac Silverdome to square up against the 5-7 Detroit Lions and came back from a 10-point deficit in the fourth quarter to win. The game would be the league's highest scoring affair on Thanksgiving day.
Going into the game, Detroit was favored by five points. They went up by 10 in the first quarter, went down by 10 in the second, but couldn't hold on to the double-digit lead in the final frame. Starting quarterback Joe Ferguson threw for 256 yards and three touchdowns, but only completed 51 percent of attempts, was sacked twice, and intercepted twice.
The Lions had the advantage in first downs, rushing yards, turnover differential, penalties, and time of possession, but couldn't contain wide receiver/returner Walter Stanley. The second-year fourth-round draft pick had four catches for 124 yards and two touchdowns including the game-winning punt return with under a minute left on the clock.
Green Bay quarterback Randy Wright completed 18 passes on 26 attempts for 286 yards and three touchdowns against one interception. His team fumbled the ball five times and committed 14 penalties, yet somehow stuck around and pulled out the win.
Detroit wouldn't win another game that season, finishing 5-11. Lions head coach Darryl Rogers would last almost two more seasons before getting fired and replaced by Wayne Fontes. Green Bay finished with a record of 4-12 and wouldn't have a winning season until 1989 with Pro Bowlers Don "Magik Man" Majkowski and Sterling Sharpe leading the way.
Denver Broncos 24, Dallas Cowboys 21 (OT)
November 24th, 2005
The 8-2 Denver Broncos galloped into Dallas to tussle with the 7-3 Cowboys and never trailed on the scoreboard. Champ Bailey opened the scoring with a 65-yard interception return for a touchdown, but Drew Bledsoe bounced back with a touchdown pass to Keyshawn Johnson. The two squads would trade touchdowns until Billy Cundiff missed a 34-yard field goal with just under eight minutes left in the game.
Dallas picked up 23 first downs and chewed up more than 36 minutes of possession, but allowed Denver to rush for 144 yards. Ron Dayne reeled off a 16-yard touchdown run in the third and a 55-yard scamper to set up the game-winning field goal by Jason Elam.
Jason Witten hauled in nine balls for 82 yards and a score for the Cowboys while Rod Smith caught five passes for 57 yards and a touchdown for Denver. Jake Plummer wasn't spectacular, throwing for 162 yards, a touchdown, and a pick, but Bledsoe wasn't any better, tossing for 232 yards and two interceptions.
The Cowboys ended up 9-7 and missed the playoffs. The following year, Bledsoe would get hurt, allowing Tony Romo to take the reins. The Broncos finished 13-3, beat the Patriots in the Divisional Round, but lost to the eventual Super Bowl Champion Steelers in the AFC Championship. The next season, the 32-year-old Plummer would play his last as he gave way to rookie first-round draft pick Jay Cutler.
Houston Texans 34, Detroit Lions 31 (OT)
November 22nd, 2012
The 9-1 Houston Texans moseyed into Motown to take on the 4-6 Detroit Lions and won a game in which they were favored by four points, but never had a single lead in regulation. The Lions had the lead four times and four times Houston would tie the game, eventually sending the contest into overtime on a 1-yard touchdown run by Arian Foster just after the two-minute warning.
Detroit outgained Houston through the air as Matthew Stafford put up 441 yards and two touchdowns on 61 pass attempts. However, the Texans racked up more than 200 yards on the ground behind the tandem of Foster and Justin Forsett. Texans wide receiver Andre Johnson also caught nine balls for 188 yards, but couldn't find the end zone while Lions wideout Calvin Johnson hauled in eight throws for 140 yards and a score. Fellow Lions receiver Ryan Broyles also grabbed six passes for 126 yards.
Texans defensive end J.J. Watt finished with three sacks while Lions linebacker Cliff Avril had two, including a forced fumble. Teammate Stephen Tulloch led all defenders with 12 tackles.
Houston held Detroit scoreless in the fourth quarter, but the Lions still had a chance to win with about seven minutes remaining in overtime thanks to Shayne Graham's missed field goal. Chris Houston picked off Matt Schaub in Texans territory, but Mr. Automatic Jason Hanson missed a 47-yard attempt. Schaub would then drive Houston to the game-winning field goal by Graham.
Detroit lost all of their remaining games to go 4-12. Head coach Jim Schwartz lasted one more season before Jim Caldwell took over. You probably remember Schwartz got penalized 15 yards for trying to challenge one of the worst referee calls in NFL history.
The Texans would then lose three of their last five games to finish 12-4. In the playoffs, Houston beat the Cincinnati Bengals in the Wild Card, but got demolished by the New England Patriots in the Divisional Round.
Chicago Bears 23, Detroit Lions 17 (OT)
November 27th, 1980
The 4-8 Chicago Bears marched into Michigan for a showdown with the 7-5 Detroit Lions. Chicago battled back from a 17-3 deficit to register an overtime win on a walk-off kickoff return from Dave Williams. Detroit was favored by three at home, but failed to score in the final frame as the Bears stormed back to tie in regulation.
Walter Payton rushed for 123 yards on 18 carries while James Scott caught six passes for 106 yards. Bears quarterback Vince Evans threw for 167 yards and a score, plus 27 yards on the ground and a rushing touchdown.
Lions quarterback Gary Danielson threw for a score and ran for one while Billy Sims and Dexter Bussey combined for 136 rushing yards on 36 total carries, and three touchdowns. Eddie Murray's two missed field goals did Detroit in.
This was the first Thanksgiving game to go into overtime since it was instituted in 1974 and the first overtime game at the Silverdome. The fifth quarter was also the shortest overtime period in NFL history thanks to Williams' opening kickoff return.
Chicago lost their next game 61-7 and finished 7-9. It would take another season before the franchise hired Mike Ditka as head coach. The Lions ended up 9-7, but missed the playoffs.
Dallas Cowboys 24, Washington Redskins 23
November 28th, 1974
The 8-3 Washington Redskins traveled to face the 6-5 Dallas Cowboys and thought they had a win all sewn up when starting quarterback Roger Staubach went down with an injury. The Navy alum had only gone 3-of-11 for 32 yards before he was forced to exit in the third quarter with a concussion. Rookie backup Clint Longley entered and went 11-of-20 for 203 yards, chucking two touchdowns including the winner to Drew Pearson with less than 30 seconds left in the game.
The first half was a field goal fest as the Redskins led 9-3. Washington was up 16-3 before Dallas responded with a pair of scores. Mark Moseley ended up missing a couple field goals, which proved to be the difference.
The Cowboys had twice as many first downs than Washington, but allowed four sacks and lost four fumbles to keep the 'Skins in the game. Washington head coach George Allen called it "probably the toughest loss we've ever had." It was later revealed there was a $200 bounty on Roger Staubach's head.
The Redskins would win their last two games, beating the Los Angeles Rams and Chicago Bears, but then lost to the Rams in the Divisional Round. The Cowboys finished 8-6 and missed the playoffs.
This article originally appeared on